AM 150 First Ride: Will Soffe MBUK
We're stoked that the January edition of MBUK not only has Dan Atherton and his bike on the cover but a really cool six page feature on our new bike company. As we head into full production MBUK's staff writer Will Soffe visited our Machynlleth HQ to check out our new technology and take that all important first ride on Gee Atherton's 150.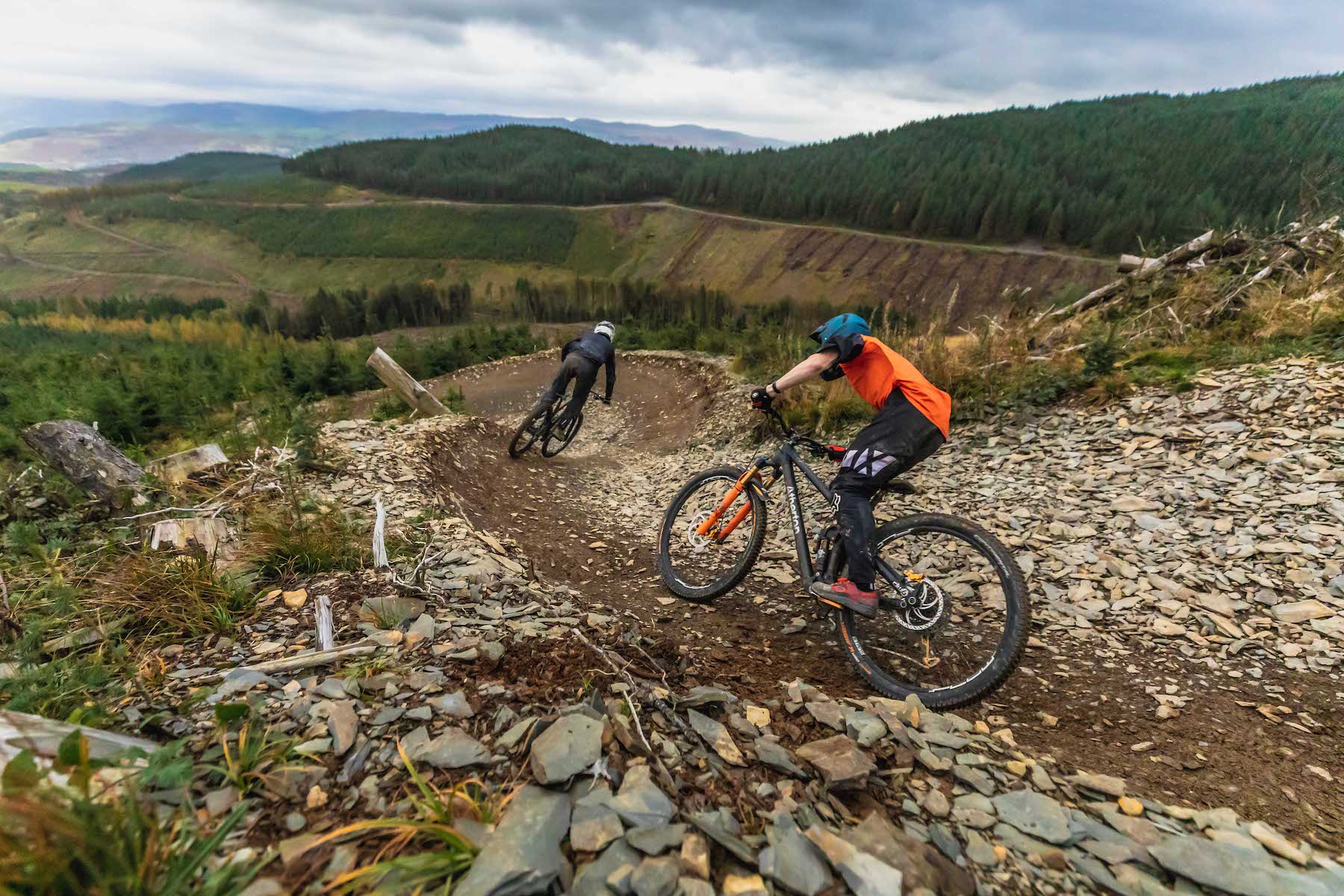 Rach top of the podium. Photo: Josie Owen
Will certainly knows his stuff, he worked as our Atherton Racing team mechanic for the 2014 World Cup season but he is also a former British cycling XC mechanic, a coach and an acknowledged expert in bike set -up. He is a seasoned racer who can boast national wins in both DH and Enduro and lined up for the 2014 World Cup in Mont St Anne. We couldn't wait for him to put the bike through its paces at Dyfi Bike Park.
Here's some of what Will wrote:
"Flowing down a triple-black-diamond trail over huge jumps and g-out inducing berms, the bike feels reassuringly chunky. A stolid assurance of stability and predictability once you jump on. This is a bike which is at its best when pushed hard, not surprising when you consider that the development riders are World Cup pros! Right when you're at the edge of control is where that inert chassis just feeds back to you, with no unpredictability or handling quirks. It's rare that a bike feels instantly familiar but this is one of them. Gee's short (for his height) 480mm reach feels comfortable to me and the short back end means the bike feels chuckable but has an inherent stability."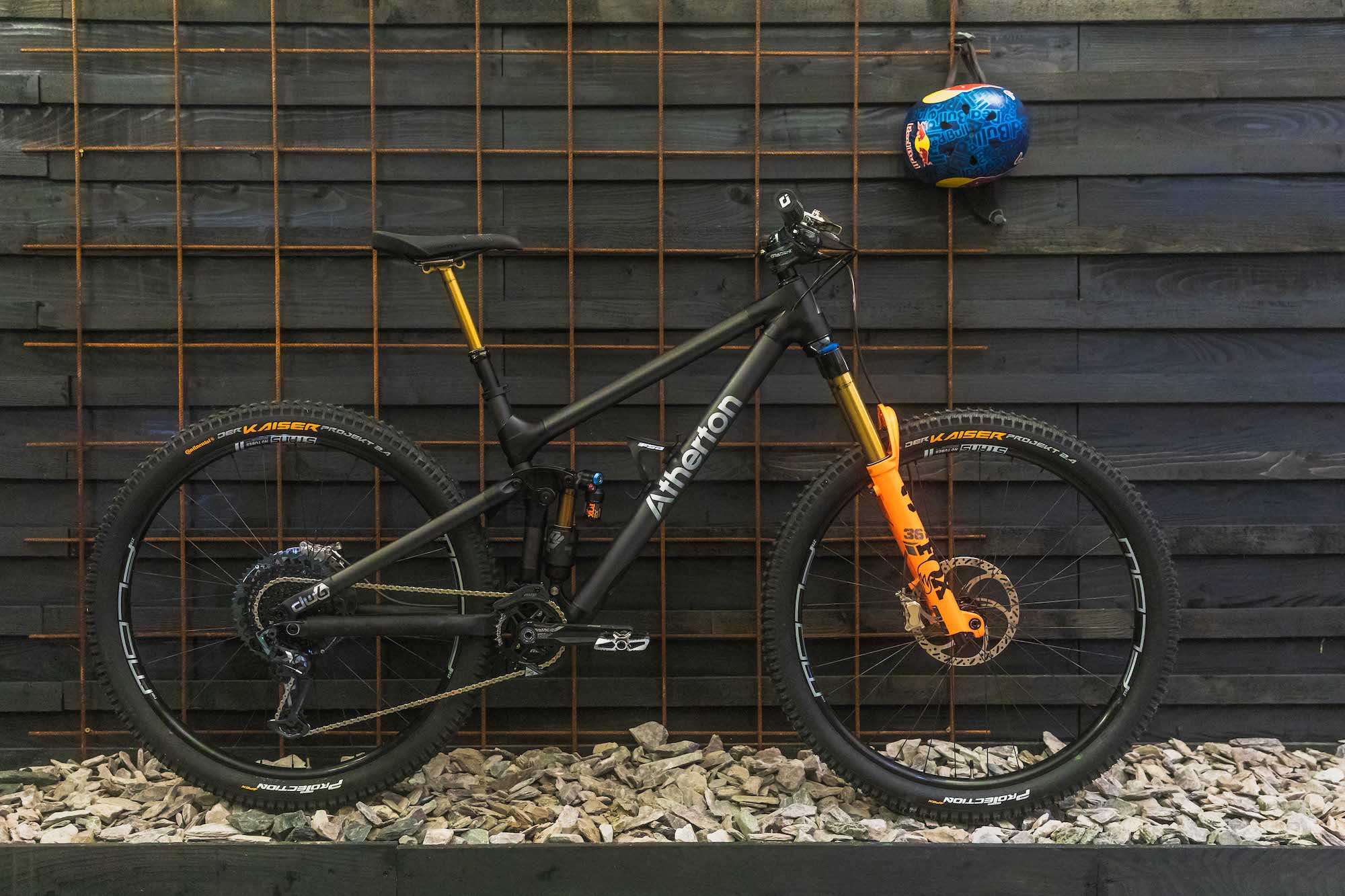 Our CEO Dan Brown explained that the bike Will thrashed down the Oakley line is still a pre-production model.
"We've done a lot of work on rear-end compliance and we've been through a variety of different stiffnesses, over 18 months of testing we have singled out a new production version which will have thinner carbon tubes in the rear, allowing for extra compliance and tractability when the bike is loaded-up in corners.

The bike that Will was riding had stiffer stays which means that it can still feel a little harsh in the corners. A lot of our feedback comes from the World Cup racetrack where Charlie Hatton in particular was asking for a frame that would give him more compliance on the off-camber sections and more grip in the flat turns so we've made the necessary adjustments to deliver maximum grip and feedback. So we're really excited about the implications for Charlies 2022 race season but above all additive manufacturing allows us to take these learnings straight into production.

At the same time our product team have taken the opportunity to introduce a few more refinements. The new version 150 will have port to port cable routing, downtube protection, a steeper seat angle for more efficient pedalling and a longer seatpost insertion so we can offer more dropper post options across the range of sizes.

The new version of the AM 150 will be available to customers when our website launches on the 18th January.

Read Will's full article in this month's edition MBUK, thanks guys for letting us use this excerpt.