LIVING THE MTB DREAM IN NELSON NZ: AM150 CUSTOMER REVIEW
Jamie Roberts is the proud owner of AM.150 frame #52. He's an engineer and early-wave Mountain-biker who will ride literally anything – he's also a passionate supporter of the Nelson MTB scene and is super-stoked about his AM.150 so if you see him out on the trails ask for a go on his bike!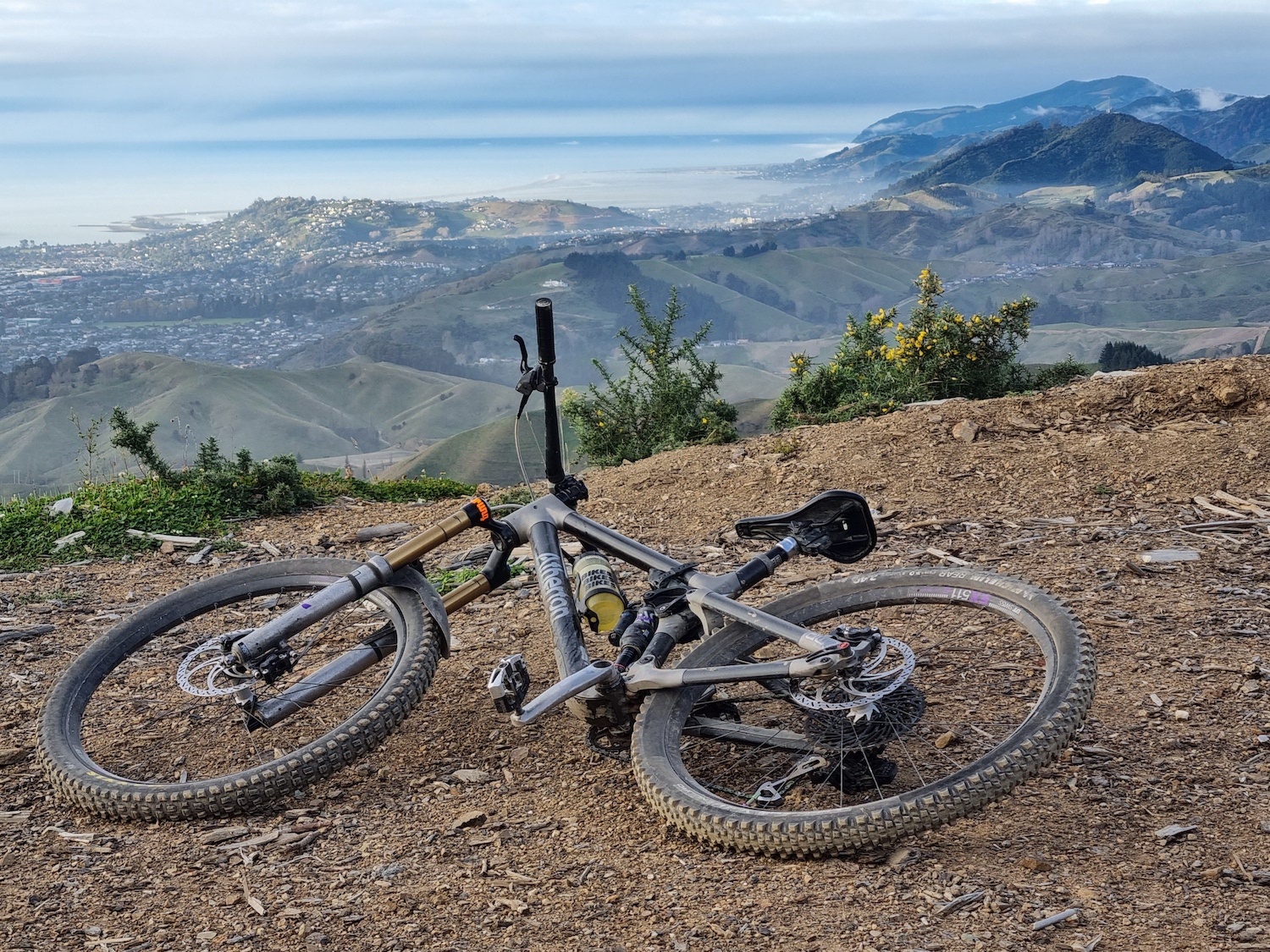 I came to New Zealand from Devon UK, in 2005. After establishing our business, raising kids and the busy stuff, we relocated from the Upper North Island to Nelson two years ago. Sitting at the "top of the South" it boasts the most sunshine hours and a favourable climate. Oh, and 800m high hills covered in MTB trails within minutes' ride from the City Centre.
Nelson has established itself as a very easy and sociable MTB hub. There are four main areas to ride near town, and ample big mountain riding within 90mins drive. We have the largest MTB club in the country with over 3000 members (in a city of 50,000!!) We have everything from National level DH races to dig days to Kids Enduro and social events. It's hard to move around town or go to the supermarket without stopping for a chat. Only being here for a couple of years I've fallen into a few riding groups and an awesome 20 strong dig crew at Cable Bay Adventure Park. Every Tuesday, year-round, we dig 6-830pm, then cook up a BBQ.
I've been riding since '94 thanks to my old mate Mike Hicks showing me MBUK and dragging me to Haldon woods or Woodbury Common. Growing up as a teenage mountain- biker in Devon we were quite spoilt; Dartmoor wasn't far and riding soon took hold as a life-path really. I started hanging around bike-shops as a grom, getting into racing, never getting very far but having a blast along the way. I still race now, but not competitively; it's getting harder to justify risks for a podium when there are so many other rewards in the MTB culture.
When I moved over to NZ, I got invested in the club scene and pretty soon became the president of Auckland DH Club! In a couple of stints from 2008-2020 I helped the club establish the North Island Series and hosted some Nationals.
In 2018 I got elected to be on the Executive of MTBNZ where we advocate for all mountain bikers. I've also started my career as a Commissaire in MTB and recently I've found myself on the Nelson MTB Club committee with the "trails" folio; quite a demanding role navigating the landscape of landowners, councils and planning into the future for Nelson.
I'm 14 months into the bike now, probably 3000km, over 140,000m vertical descending. As an Engineer the biggest takeaway for me is how reliable and well-made this bike is - my A150 has really taken the cake, needing nothing but brake pads, tyres and a chain. I've whipped it apart a few times and checked things over, and all is running smooth. First bike like it, which is quite overwhelming when I compare the maintenance schedules on some of my other bikes over the years…
I'm very fussy and finicky with noise but on the AM.150 the BB, headset, shock bushes and pivots are all still, super-silent and not a creak, I guess because the tolerances are so good, and the fit is so square.
The terrain here is pretty demanding. Rocky, rooty and steep - very steep. A typical ride is 20km with over 1000-1500m climbing/descending. Rear tyres last 6-8weeks and brakes get tested on 10 minute descents, with most rider's rotors showing a hint of blue from being cooked. Under these steep conditions, the braking doesn't stiffen and pitch up the rear end. Some bikes I've had will go stiff and lose traction or play with active geometry. The A150 is super planted on the steeps, tracking the ground and brakes without stepping out.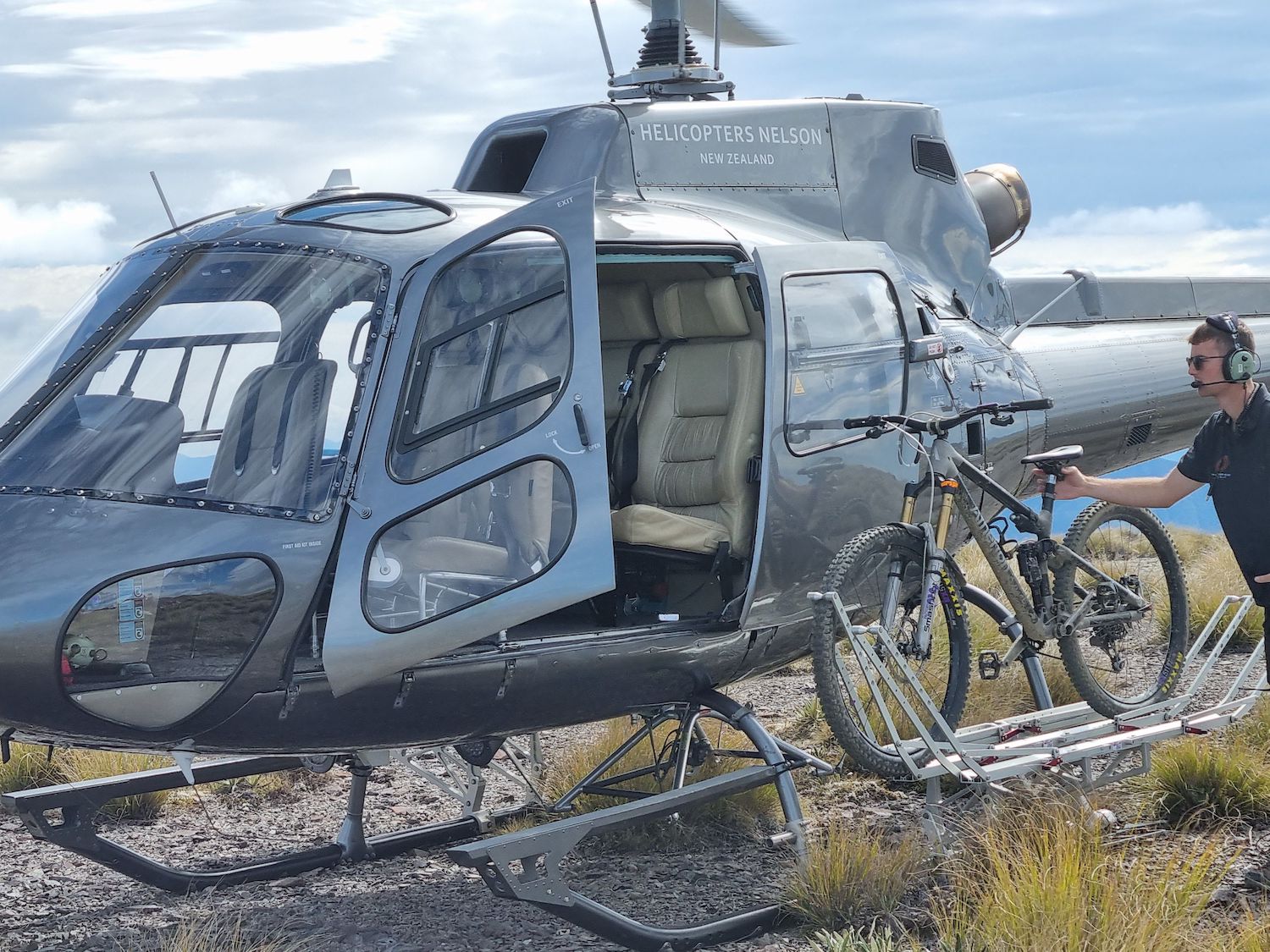 At first sight in 2019 I knew my next bike would be an Atherton. I've always liked the plan of having a well-engineered bike that wasn't just bought from the hype or to fit in with the crowd. I've had a few DW bikes before, enjoyed the platform and really liked the idea of isolating braking forces through a chainstay pivot in the DW6.
Also who doesn't get fizzy with the thought of a Titanium bike - It's what my wedding ring is made of. Unbreakable.
In early 2021 I contacted the sales team and asked when the bikes would be available, and how to start the ball rolling. I believe I'm frame #52. But for the spam filter that would be one of the first fifty for sure!
Being told there was an April build slot available I jumped at the chance. After a bit of email chat, we decided on the size. At 181cm, I went for the Low-Long with a 470mm reach. The calculator suggested a 463mm, and coming from a Mondraker with slightly longer reach, and factoring the local terrain we were satisfied that this was right for me.
I went frame only, as the components from my current bike were all well maintained, TrickStuff brakes, DT Wheels, Coil Sprung Fox36, SQ Lab bars etc. What I feel was my only extravagance in the build was the AXS seatpost. The shifter was a no-brainer, but the seatpost is expensive, but I wasn't having cables on such a clean bike.
(newer models now come with port to port cable routing as standard, it's one of the big advantages of Additive Manufacturing – as soon as an incremental improvement is identified its straight in to production – no need to wait around for model years)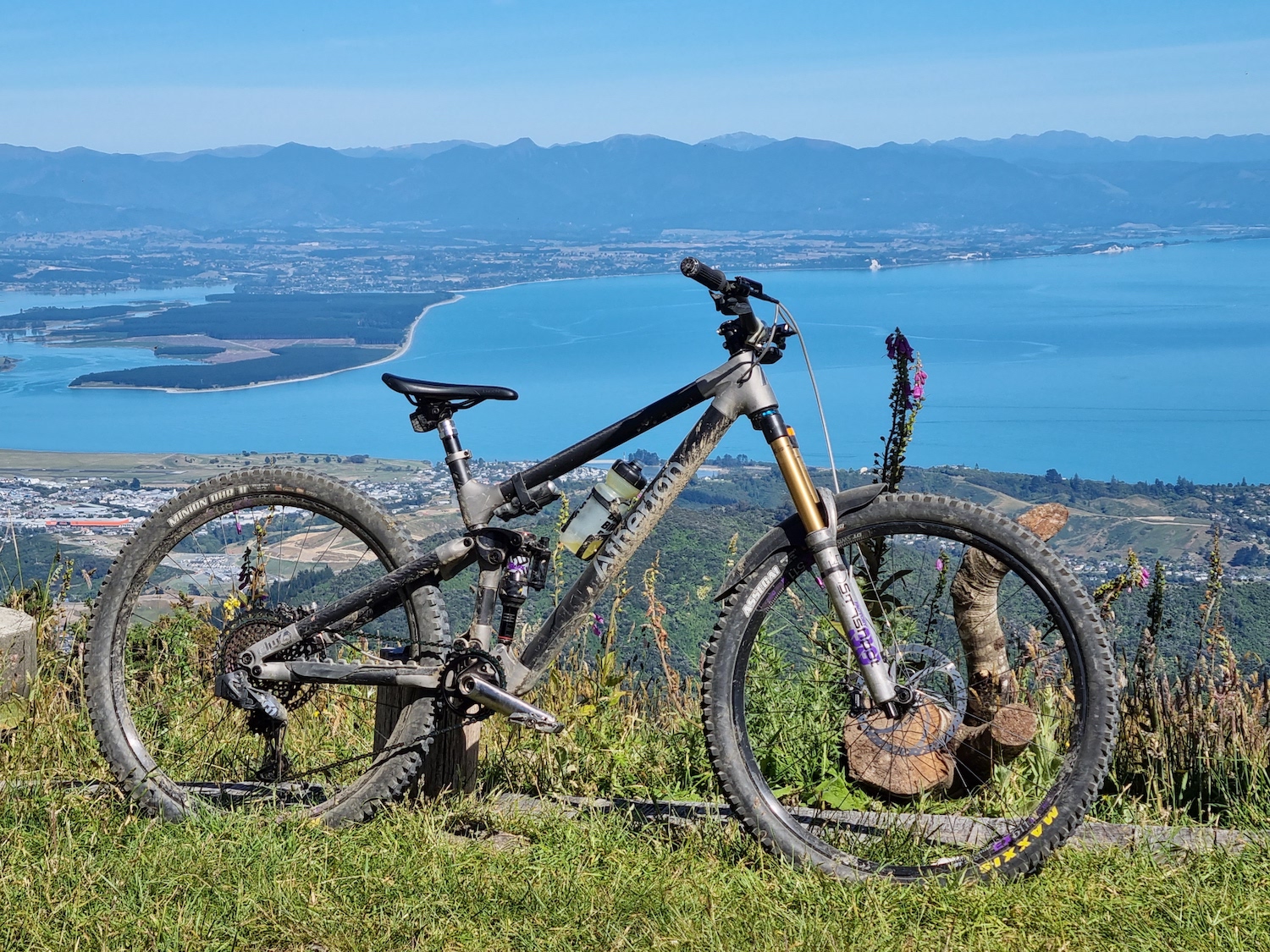 It was a little scary laying down the money for a sight-unseen bike from the other side of the world. It was also the first time I'd ever paid full retail price for a bike rather than having industry hook-ups which I guess is another measure of how much I wanted this bike – I haven't been disappointed!
My frame arrived in July 2021 and I soon had it built up, riding the first Atherton Bike in the southern hemisphere felt pretty good!
For most of that year only a few well-read people spotted it for what it is, but since summer and going into the middle of 2022 I'm getting stopped more often on the trails to chat about it. I'm quite open for anyone to have a ride or try it out.
Back in the day, I'd have a bike that raced XC one day, DH the next and the following week went with racks out onto the moors for a touring adventure.
Then things got specialised, there'd be a bike for DH, XC, a dirt jumper, commuter…any reason to get another bike!
Now I'm full circle, back to one bike that can race Enduro, have a great time at a DH, or take a backpack and go into the hills for a few nights. I ride everything.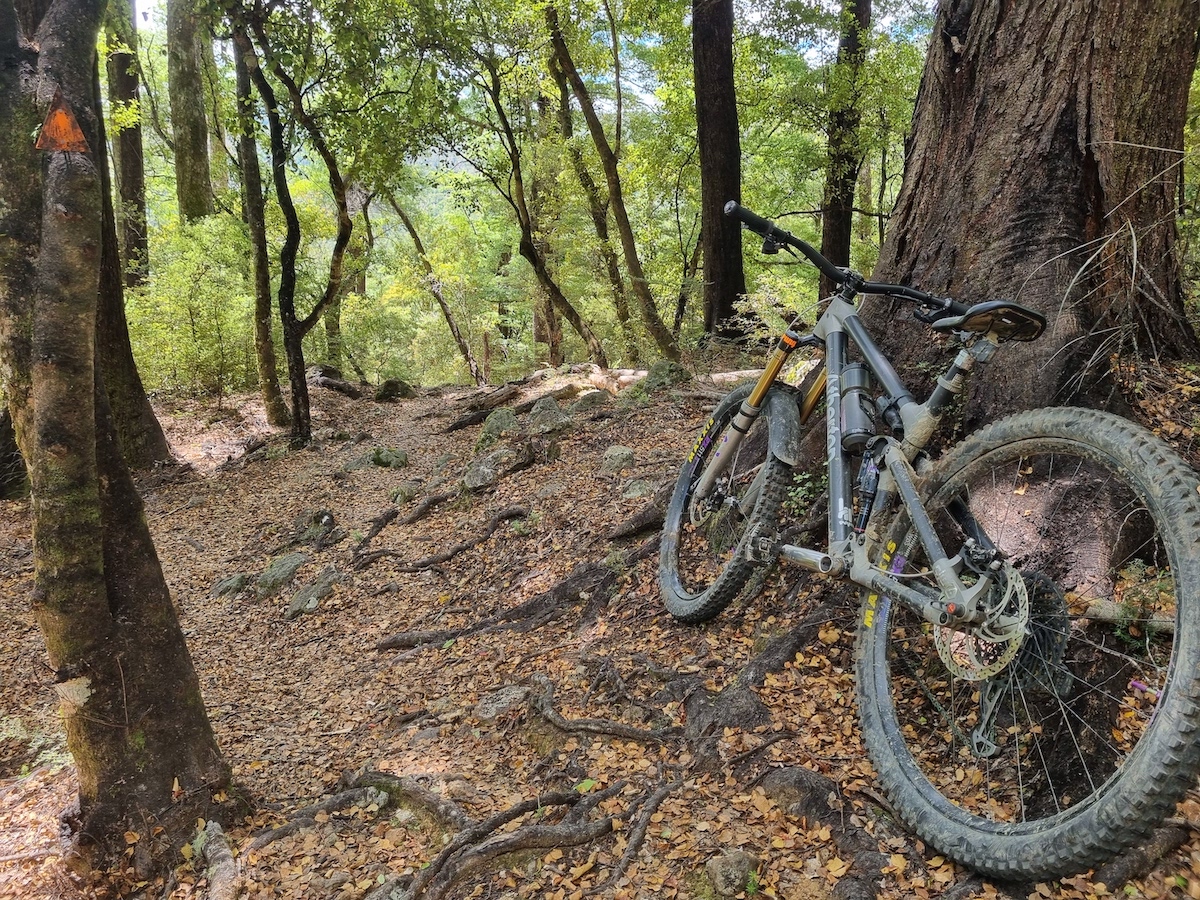 In the best possible way, I never think about the bike when I'm riding. It's the full cliche of an extension to my limbs. If I want to go somewhere, it goes. If it's wet and I want grip, it GRIPS. If I need to step out, it skids. It jumps when it needs to and ploughs when I want to hug the ground. I never have to second guess or get caught out with misbehaviour.
The bike was a doddle to setup, I've stayed with the RS super deluxe, but threw a megneg on. Three bands, no tokens. Set sag and it rides like a light-weight coil with all the support and off-camber grip to spare.
There's only two downsides to this bike - For the first time since the 90's I'm not even interested in "the next bike". There's absolutely no need or desire to change it out. All the boxes are ticked.
Secondly, there was no "Made in Wales" sticker. I hope the RnD dept get onto etching a small dragon onto one of the lugs. Everyone loves a dragon!!