THE AM.130 IS READY
Opening up even more lines with Atherton Trail Bike
As you may have seen in the Pinkbike comments last week, we plan to launch our exciting new trail bike on the website later this month.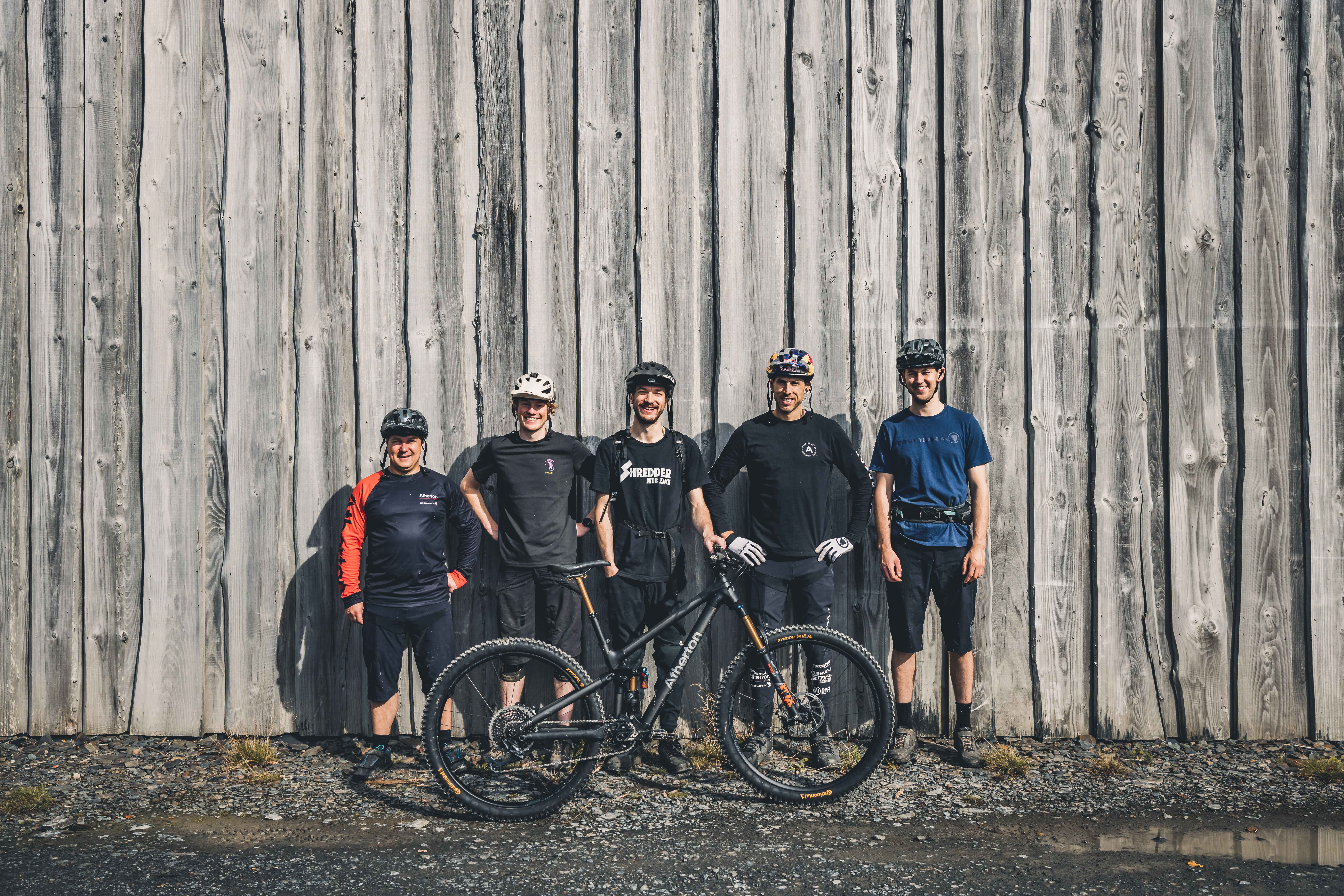 The AM.130 has been built to be the ultimate trail bike; in common with our existing models it is built on the DW6 suspension platform so it's super-capable and rocks 29" wheels front and back. We went back to the drawing board with lug construction, stripping out even more material where it didn't directly contribute to the bike's strength, making for a lighter ride and fantastic handling on the climbs; the perfect combination for a big adventure.  
And it's super-strong. We are beyond proud that our trail-bike has just passed the most rigorous Cat 4 (Enduro) and Cat 5 tests (Downhill) from EFBE with flying colours  - so when you're looking for a change of pace you can take it to the Bike Park and rail hard with confidence that it's as tough as any gravity bike on the market!
The AM.130 is offered in 22 sizes for the perfect physical fit but this bike also comes in two very distinct versions to perfectly match your riding needs. It has very quickly become our CEO Dan Brown's "go to bike".
Dan said "The AM.130 is a very capable trail bike. We appreciate that not everybody has Dyfi Bike Park on their doorstep so we set out to design a bike that delivered a super-fun ride whatever the terrain.
I've played around a lot over the last year; a lot of times I've specc'ed the bike with single-ply tyres, carbon wheels and 140mm Fox 34s upfront, At  approximately 30lbs for the complete bike (depending on your build spec) it's the perfect ride for a 50 km epic – but crucially it still handles like you'd expect an Atherton Bike to handle on the descents. Other times I've switched to dual-plys and thrown a Fox 36 upfront and kept up with the team on the rowdiest of staff rides.
Our first prototypes for this bike had half a degree slacker head angle and a smaller fork but it quickly became clear to us that with different component selection we had not one but two great bikes on our hands. In line with our guiding principle of "no compromise" we're offering the AM.130 which has a 140 mm fork for excellence on the climbs and more responsive steering on the flat and the AM.130.X (eXtra travel with a 150mm fork) which has a 0.5 degrees slacker head angle for extra stability on the rowdier descents.
Lead times for this preferential orders batch will be 18 weeks.