Cloud 9 on the First Ride...Piotr's AM.150
30 year old Piotr Wojnarowski is a mechanical engineer who lives in Squamish on the West Coast of Canada.  He doesn't shy away from a pedal and covers 80-100km and ~3000m vertical per week on his AM150.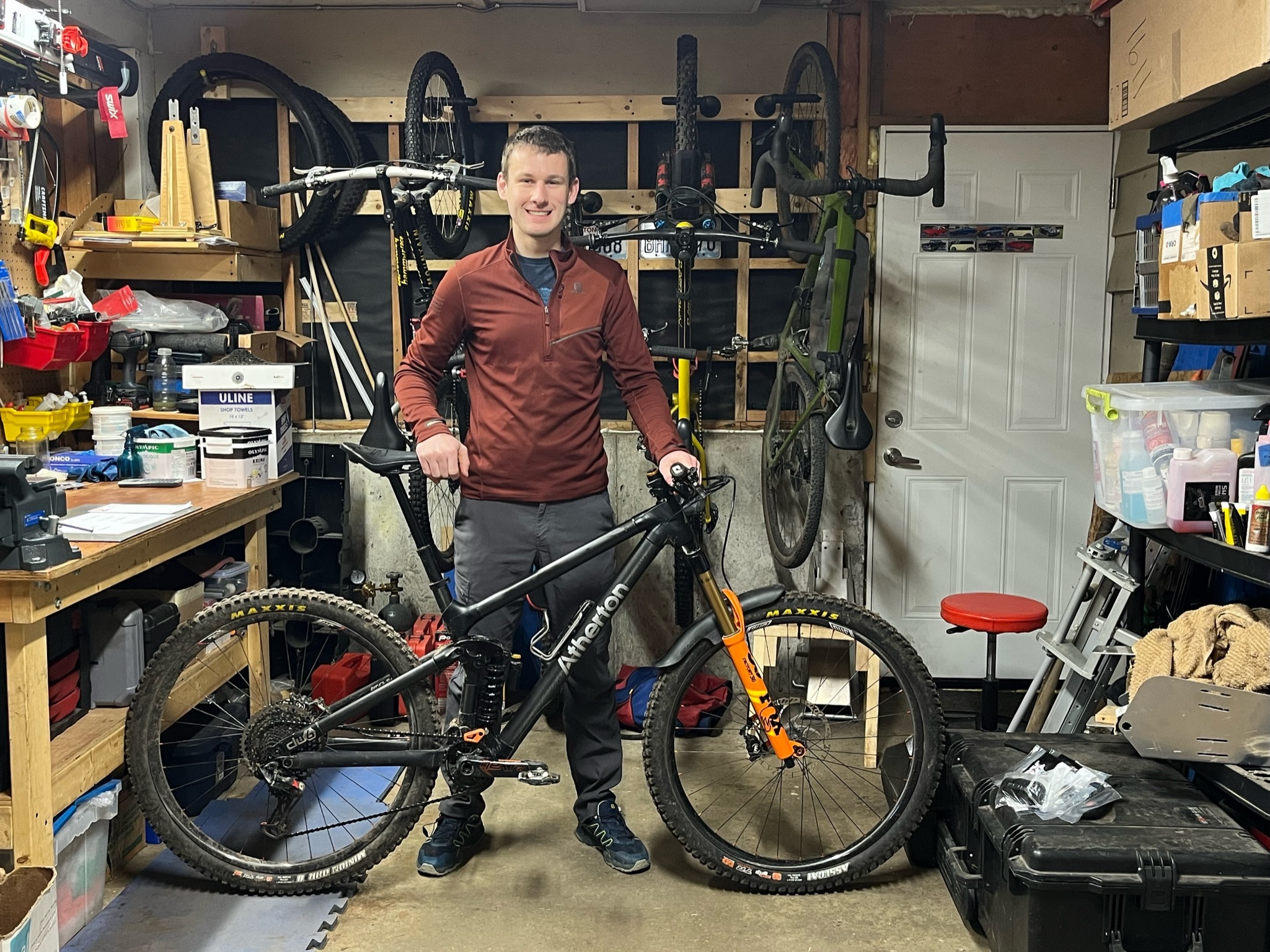 PW: I live in Squamish, on the west coast of Canada. We're right at sea level but have tons of mountains around with a lot of interesting geology and terrain. If I turn left out of my door I get to ride some of the grippiest and steepest slabs you can creep your bike down. If I go right there's amazing technical single track, really fast and steep.
I moved here from Washington State right before the COVID shutdowns, and it proved to be the perfect place to be stuck in! Living here is great source of happiness. I'm also an avid skier and have been since a young age. I enjoy what both sports offer me, and the joys I get from biking and skiing are distinct. The barrier to entry for literally any sort of outdoor activity is simply to walk out of your front door. The community here is super supportive and engaged in the sport, lots of keeners who are out on their bikes all the time.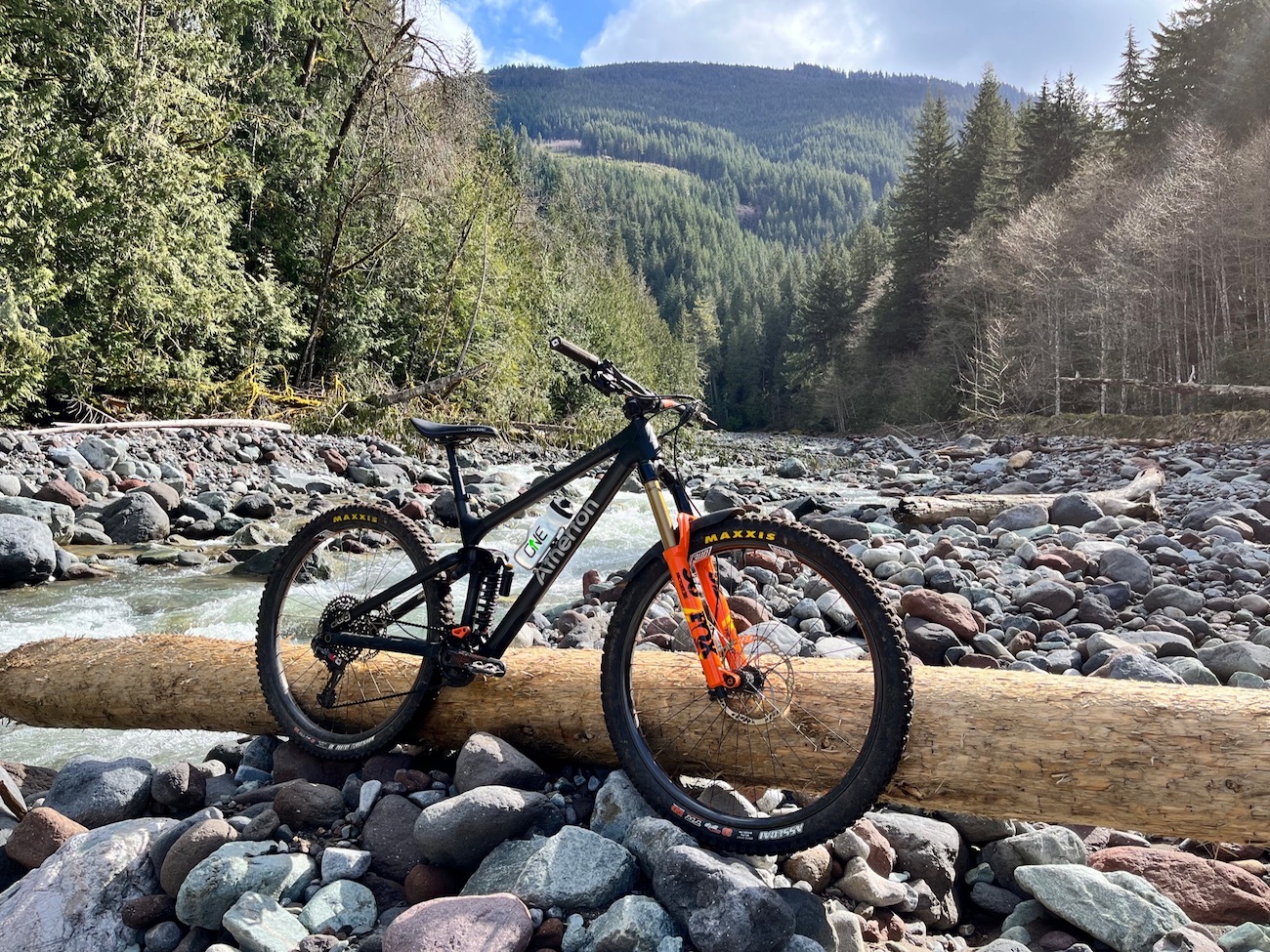 I mostly ride with a couple of good buddies that I've known for long time. There's definitely a lot of telepathic communication between us and we all subtly push each other but we know our limits too. Frequently one of us will come up with a ridiculous ride idea, and the others are just "Game on, let's do it" no hesitation! In summer 4am pedal starts are not uncommon to reach some amazing alpine terrain early in the day. The longer the ride, and the more suffering that's involved (mostly endless uphill hike-a-bikes), the better!
I'm always pedaling, I rarely shuttle or ride the chairlift. Nothing destroys a bike faster than shuttling around here and this bike climbs so well that I don't have any excuses not to pedal it everywhere. I'll go into the bike park maybe five times a year and I've done one race in my life. It was fun, but it was a lot of standing around and waiting. Crashed a few times and decided that a big fuck-off ride with friends is a lot more fun than a full day of racing. I've put 1200km on the bike since September, all of it on trails around Squamish, Whistler, and Washington State.
I've only had a couple of full suspension bikes before the Atherton, a V1 Evil Following, and a 2018 Rocky Instinct BC Edition. The Atherton blows both out of the water! I ride my hardtail quite a bit and enjoying going out for pain-cave gravel bike mission as well.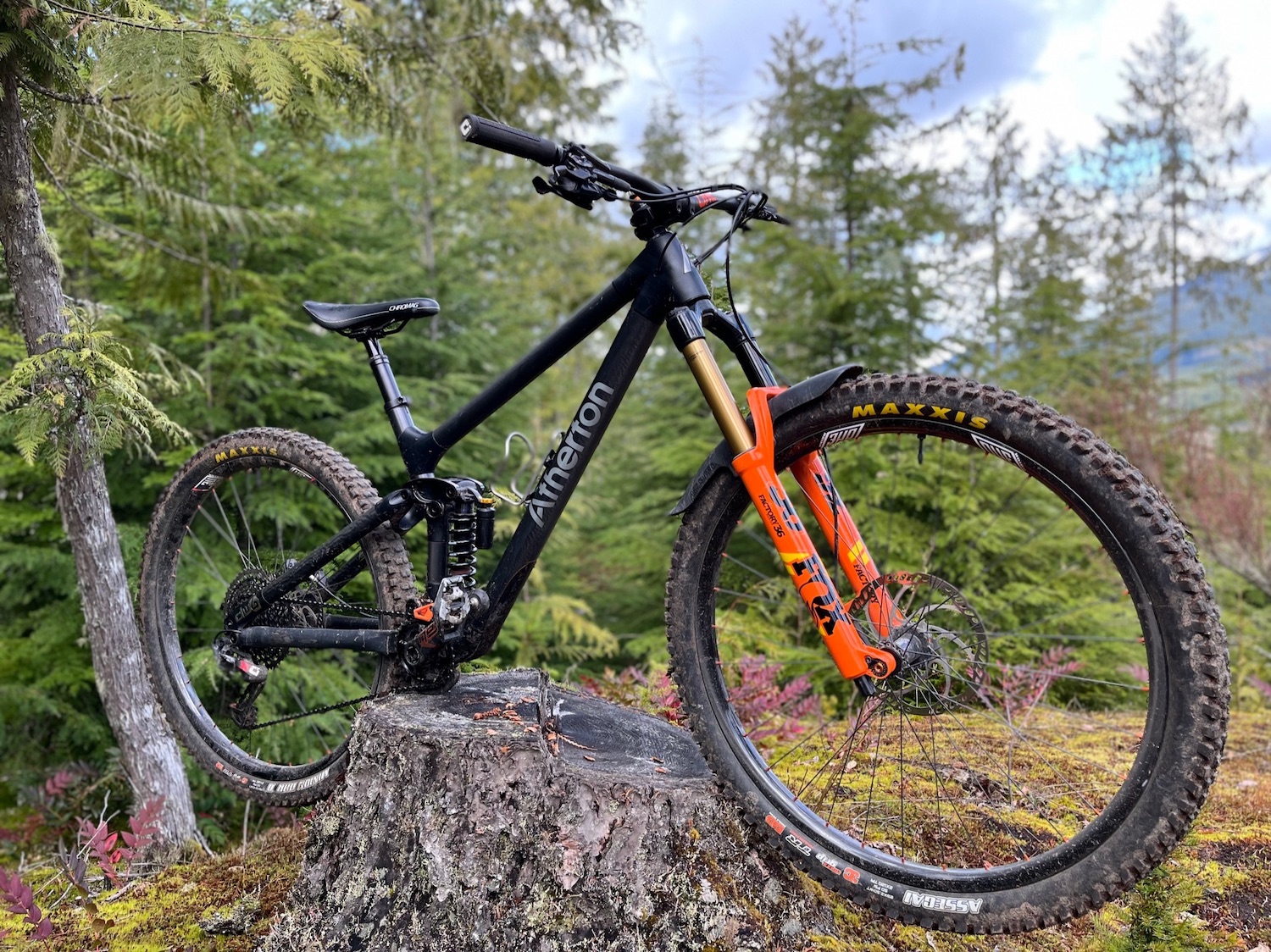 I'll never forget that first ride on the Atherton after I built it up. The first ride is always filled with adjustment, tinkering and such. No on this bike! It was just serendipity! The frame and setup was spot on. I was on Cloud Nine on the very first ride! Unforgettable how fast, composed, quiet and smooth the bike felt right out the start gate. Seriously, one of the most unforgettable rides in my biking career, even though it was just on normal trails.
I'm definitely a more of a technical rider than most out there. I really enjoy picking apart tricky, janky, tech trail than just mobbing down a bermed trail. Scalpel rather than a sledge hammer, if you will. First time down a trail, I like to on sight stuff at a slower speed, and then on my subsequent rides I'm ready to start smashing. The DW6 linkage on the Atherton is super active and supple on these tech trails. It has definitely allowed me to pick up speed. I've never felt so confident and in control on bike. I've been smashing new PRs left and right according to Strava, and even my riding buddies have commented about how much faster and more confident I am on the Atherton.
The more time I spend on the bike, the more I keep falling more in love with it. Nothing comes even close to the build quality. Everything is perfectly aligned and properly engineered. After 6 months of BC riding, no bolt has gone loose, and suspension bearings are still in perfect shape. It's been super reliable and I haven't run into any annoying bugs. Well if you really pushed me maybe the drain hole in the BB area could be a bit bigger…
The best thing of all? The AM150 makes me feel like a giggly little child. Turn in, slap a corner, monster truck over the rocks and roots, giggle. Pop off, land on marshmallows, giggle some more… It's mental how good the suspension feels on this bike and how much it allows you to push yourself.
Bar none, the most enjoyable bike I've ever ridden.