Continental - Atherton Welcomes Two of the UK's Hottest Talents!
Heading into its 3rd season the Continental-Atherton team announces its full roster today with the addition of two of the UK's best up and coming riders, first year Junior Dominic Platt and Red Bull Hardline shredder Jim Monro.
Dominic or Dom for short joins the factory team having spent 2021 cleaning up the UK domestic scene. Under the guidance of the Atherton Academy Dom won nearly everything on offer in the Under 16 category. Under the team's watchful eye and after many laps of Dyfi with Dan Atherton it was clear that Dom was more than ready to step up to the factory team. Dan Atherton said "Dom is a natural racer. I've ridden with him loads at Dyfi and not only does he have natural talent but he's always willing to put in the graft"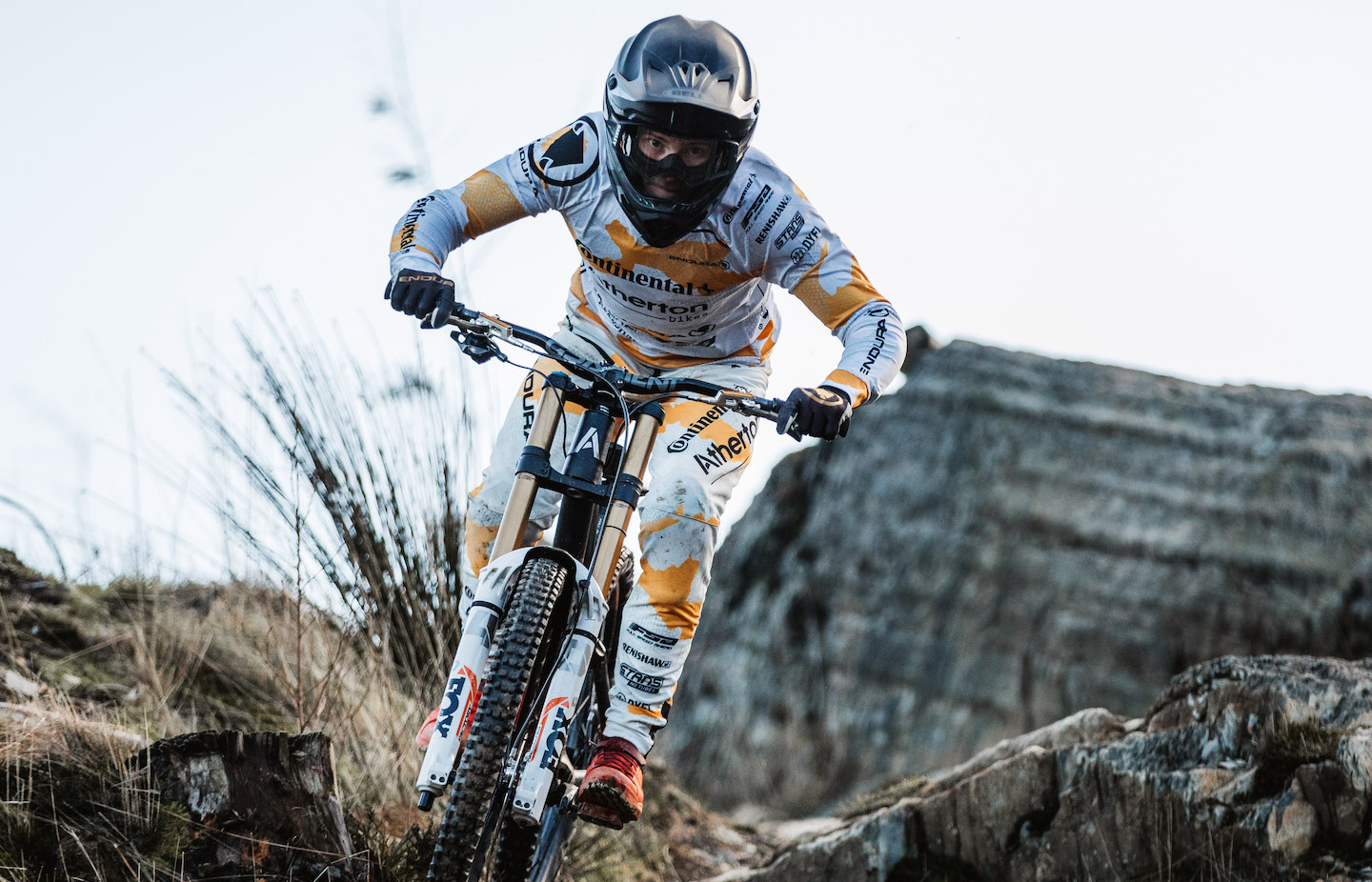 The second addition to the team came through another Atherton pathway but one less proven than the Atherton Academy. 20 year old Jim Monro moved to the Dyfi three years ago (the minute he finished his GCSEs no less!) in a bid to push on his racing and to help Dan develop the bike park. As part of the Dyfi dig crew Jim's work ethic and riding skills stood out, earning him a 2021 invite to Red Bull Hardline. Jim grasped the opportunity with both hands and delivered a stand-out performance, moving another step closer to his dream of World Cup racing.  Gee Atherton said "We've always joked with Jim that he'd ride Hardline one day but I don't think he ever took us seriously.  He was always so flat out building that he'd never ridden a single feature, he was awesome!"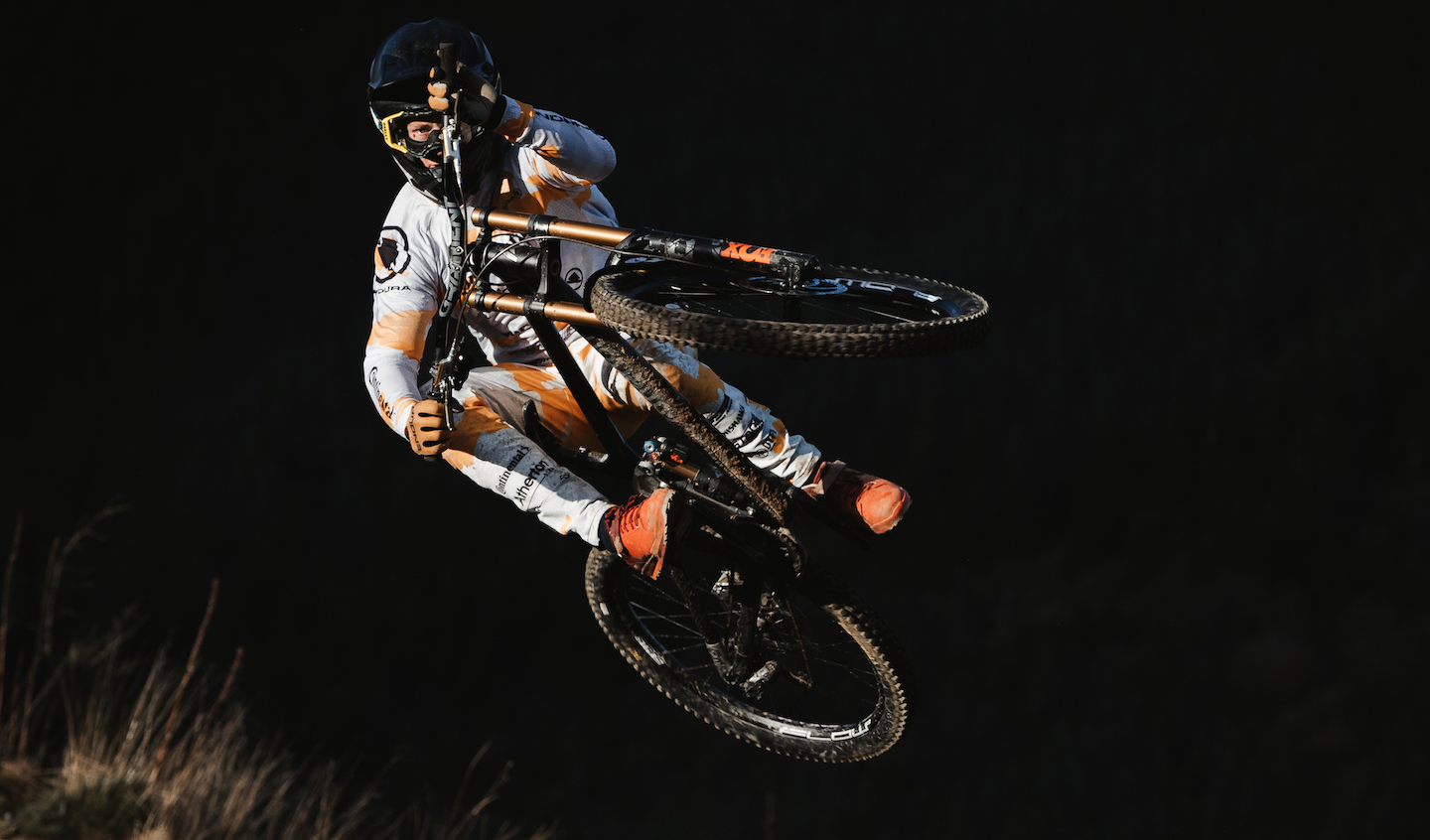 The two young Brits join a pair of riders from our existing team who both have top 10 World Cup Overall on their to do lists for 2022. Charlie Hatton and Andreas Kolb are prepped and primed for an assault on the UCI tour, both having come within tenths of top 10 rides in 2021. Big improvements have been made in both the gym and on the testing track over the off season and we can't wait to see what Charlie and Andi can bring to 2022.
The Continental – Atherton line up is not complete without the founding members, Dan continues to mentor the team and develop new training opportunities at Dyfi Bike Park, Gee is making huge progress in his rehab and has an eye on getting back between the tapes very soon and Rachel is already back on the DH bike and planning her return to competition.
Rachel said "Getting back to the races is a huge driver, to be on the podium again would be the dream. I feel amazing on the bike but the strength and fitness are coming a bit more slowly! I'm just taking things one step at a time, I'd like to race some UK Nationals first then we'll see where I'm really at!"
Gee said "I'm missing being part of the action at the races and I've already got some big filming projects planned so I'm flat out on the rehab!"
In terms of partnerships Continental and Atherton Bikes remain joint title sponsors for another year and FSA, Endura, Renishaw, Stans no Tubes, Fox, Bell, WTB, MRP, Trickstuff, ODI, Crankbrothers , Unior Tools, Oakley and of course Dyfi Bike Park all continue with the team.
New partnerships have been forged with Mudhugger who make their mudguards in the UK from recycled plastic and Thule , the Swedish based outdoor adventure company who will supply luggage and bike racks  - as well as some vital items for baby Arna!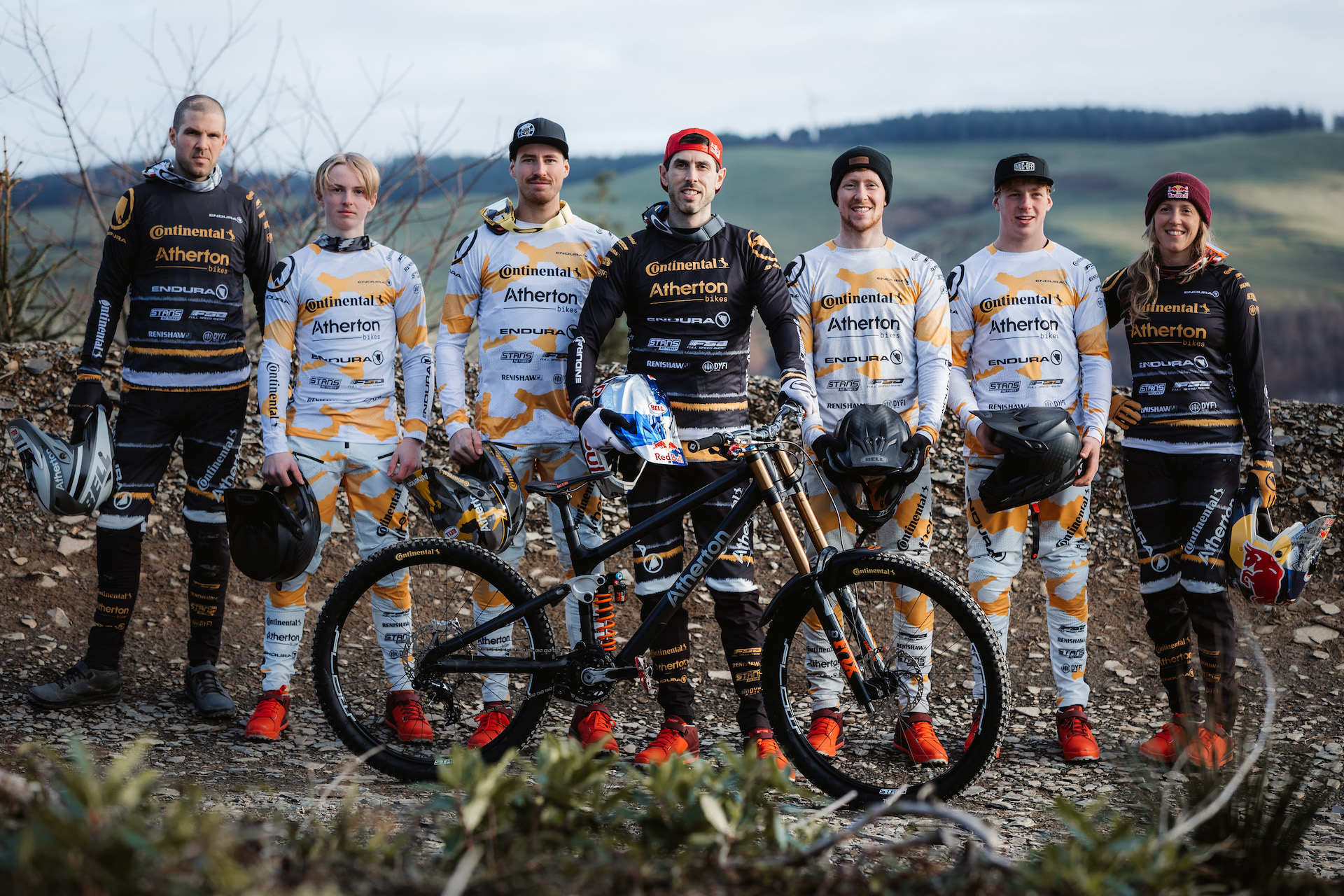 Oliver Anhuth Continental's Global Head of Marketing, said ""Our long-running partnership with the Athertons has proven to be game changing on all sides, and it's a natural next step for us to continue this collaboration as we push boundaries and innovate in all aspects of tire development. The Athertons need no introduction and their input is critical to help us develop new products to support the team and MTB riders worldwide as they push their limits."
Team Director and Atherton Bikes CEO Dan Brown said "All riders will start the season onboard a final prototype of the mullet version of the AM200 with plans for the frame to go into full production in Spring . There has been a lot of excellent work over the off-season, both from the riders and the design team, so we're chomping at the bit to hear the start beeps in Lourdes."
Team Manager Tom Lloyd said "Super-excited to see what the riders can achieve this year, we're all set for an awesome season and we look forward to seeing you at the races!"