Ridgeline IV - Gee's AM.170 set-up for riding the Dolomites
The fourth film in the Ridgeline Series shifts from a huge DH build on the Mid- Wales slate to a natural setting with not a shovel or a mattock in sight.
The change in pace meant that Gee also changed his bike of choice – to the AM.170 launched April 2023.
Gee said "When we scouted this trip most of it was under deep snow so I had no idea what we were going to find out there, but I knew that whatever we found the 170 would be more than capable; being so involved in the design and manufacture and long, hard periods of testing means I know exactly how far I can push. The 170 is playful but it also has a stability, that meant I could push things to the limit."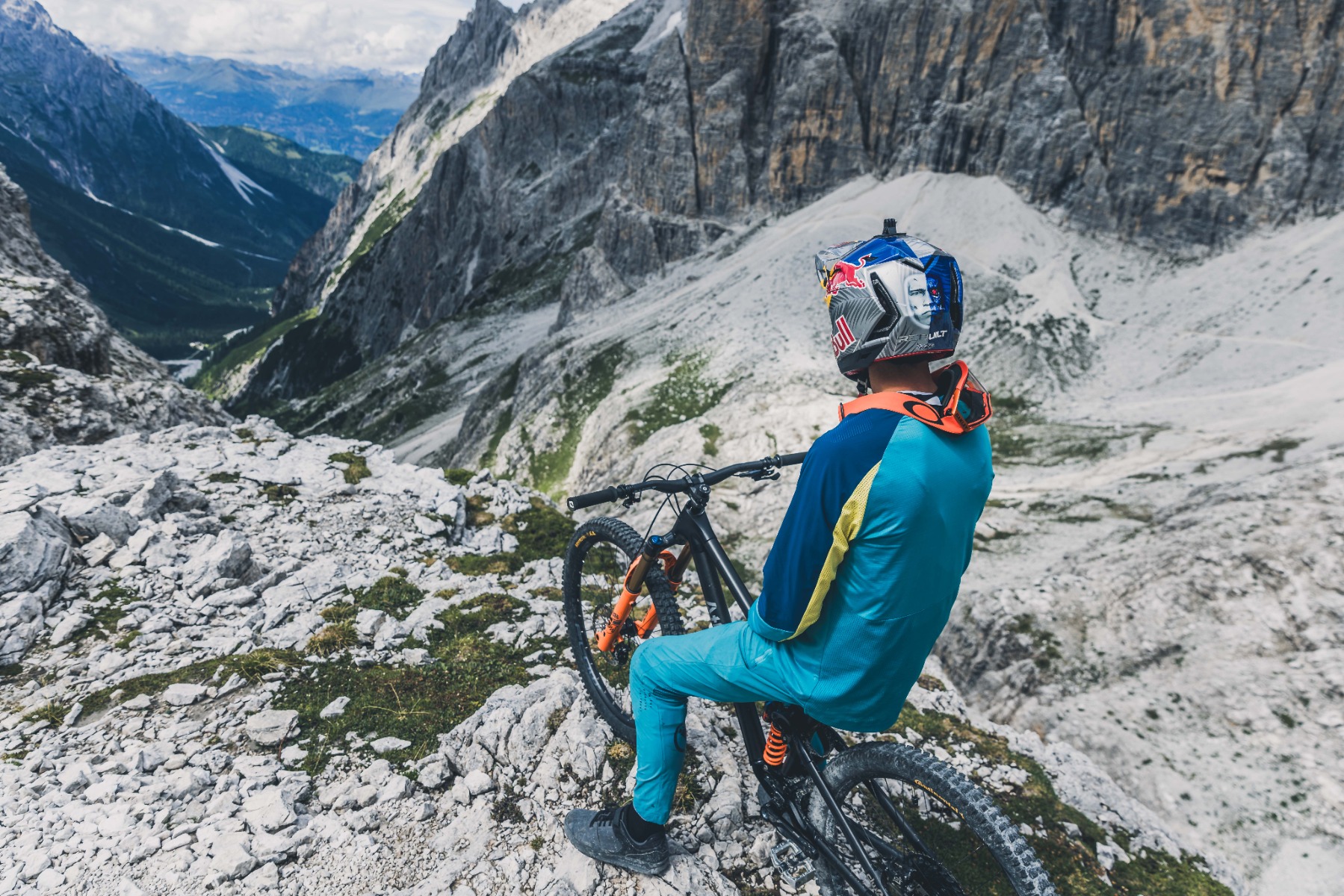 Trips like this where we are miles from anywhere with no capacity to carry spares, so the strength of the components was key, and where we were dragging the bike up a rockface on a rope that's a real commitment!
Set up was difficult on this trip, the bike had to be confident on the fast rocky downhill sections, then suddenly you'd be dropping into a steep smooth slick slab, with 200ft cliff edges, you had to know what the bike would do at every possible moment, and trust it completely.
I ran my tyres At 27psi, and 29psi for the fast rocky sections of the film, I wanted them firm to avoid a puncture 6 hours of hiking into the mountains, On the super steep slab I went much lower, probably closer to 22psi, I needed way more traction, in fact, my life depended on it…My bars were 780mm – I saw someone in the comments guessed 800  but where I'm sprinting along this narrow track with my handlebars just inches off the rockface that 20mm of space was vital.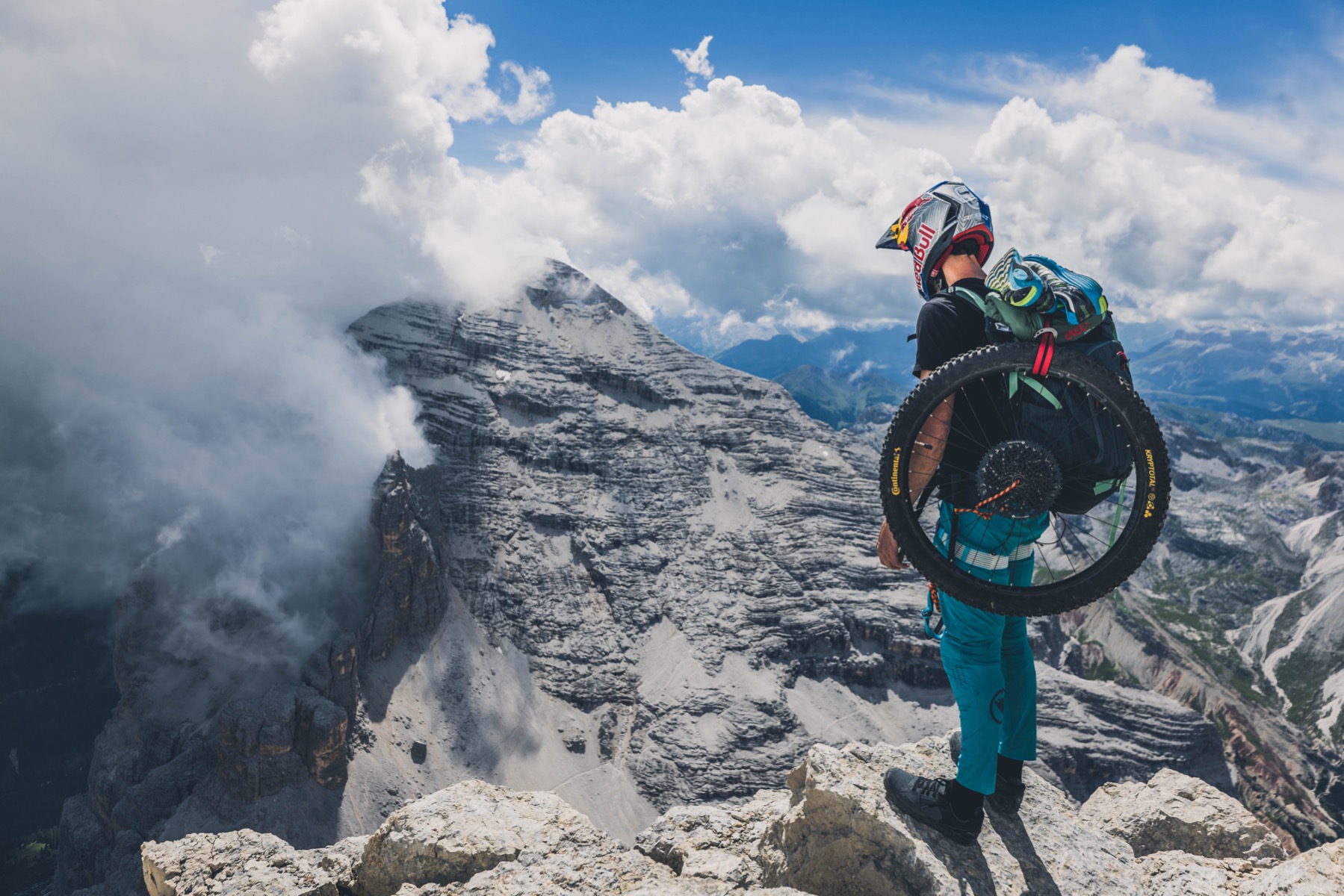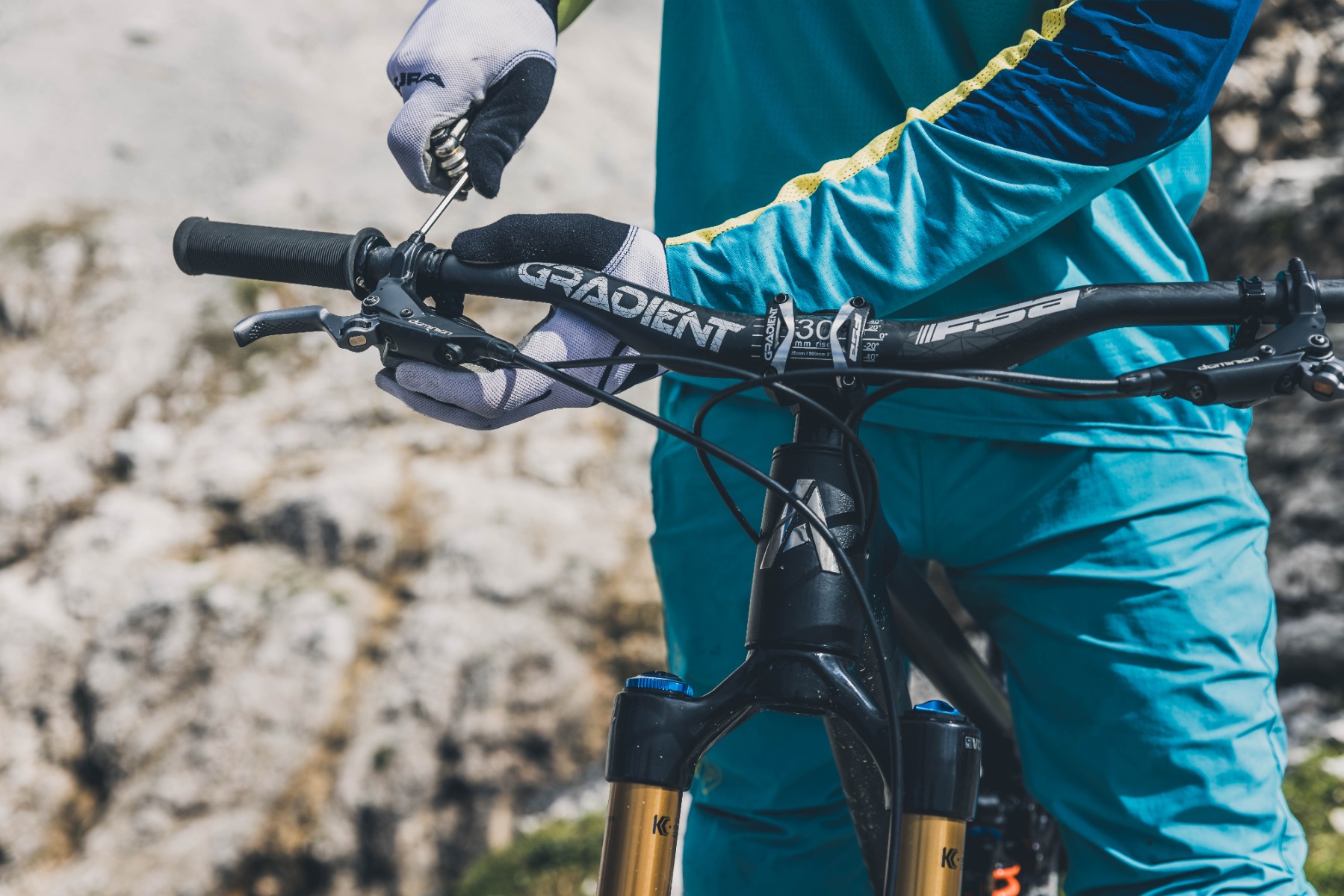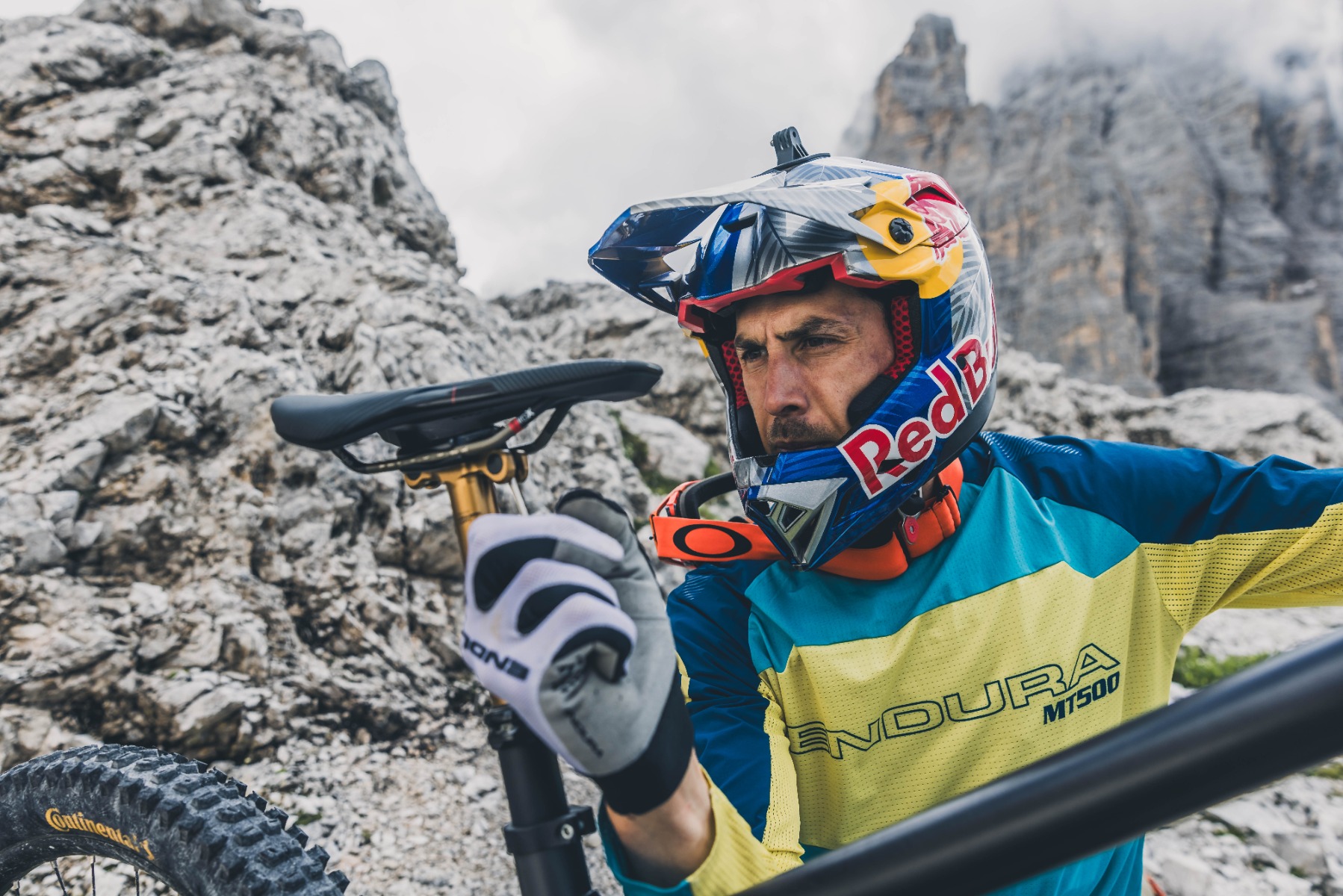 FRAME: AM.170, Size 11 of 22 standard sizes ( 480mm reach)   
REAR SHOCK Fox DHX2 Coil 205x65 500lb spring,
FORK Fox factory 38, 180mm
Settings: 7HSC 10LSC 6 HSR 7 LSR, 98 psi
BRAKES: HAYES DOMINION A4, GALFER rotors and pads with sharkfin discs, 203 rotor front and rear
DROPPER: Fox Transfer  200mm drop
SADDLE: Proxim Nembo
WHEELS: 29" front, 27.5" rear, Stans Flow EX3 rims and Stan's M pulse hubs 
TYRES: Continental Kryptotal front on both front and rear, 27, 29psi  ( 22 psi for the slab) Tubeless with Stan's sealant
HEADSET: FSA
BARS: FSA Gradient Alloy, 31.7, 30mm rise, 780mm wide
STEM FSA Gradient 35mm
CRANKS: FSA Gradient
HANGER: SRAM UDH
GRIPS: ODI Longneck
PEDALS: Crankbrothers Mallets clipped in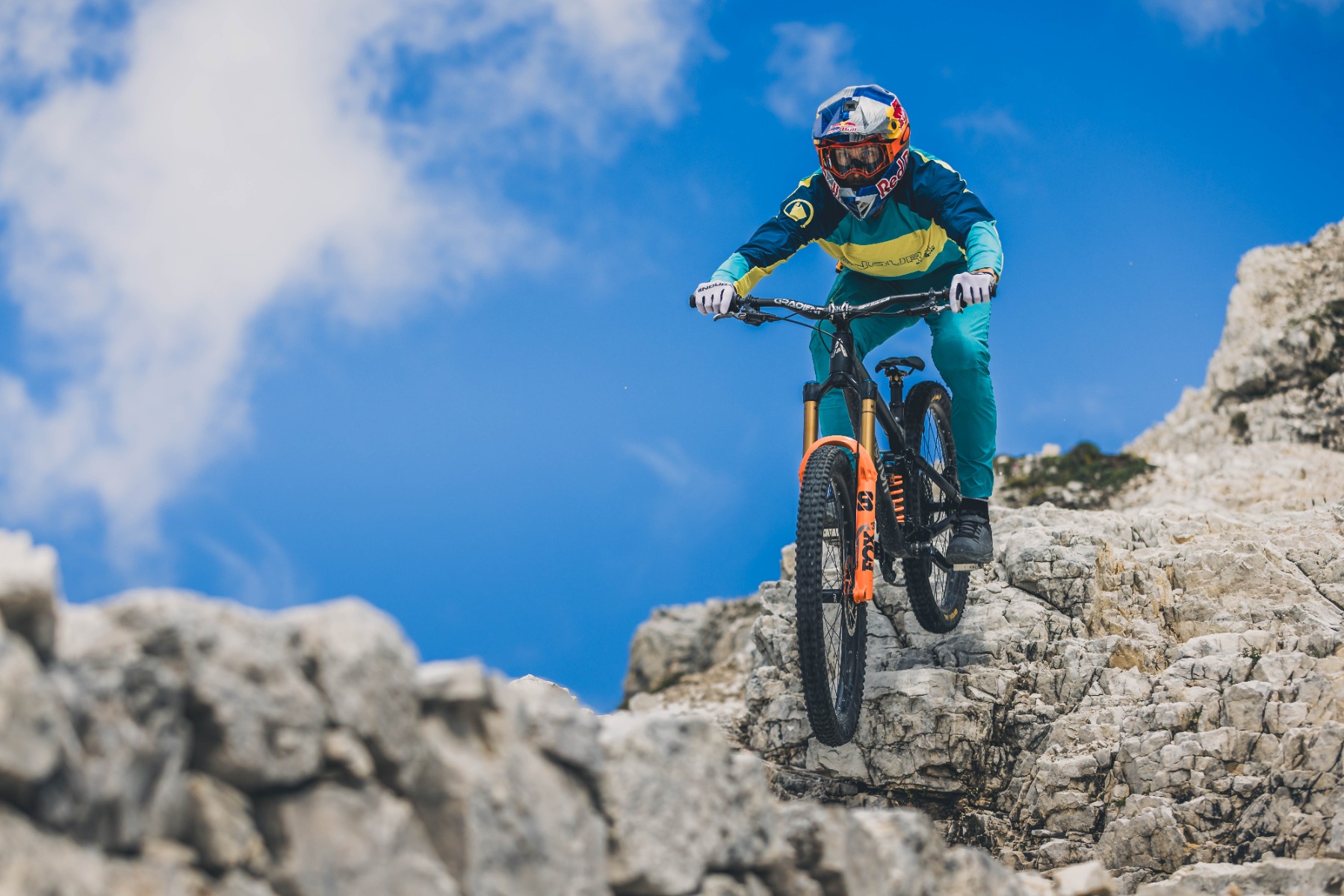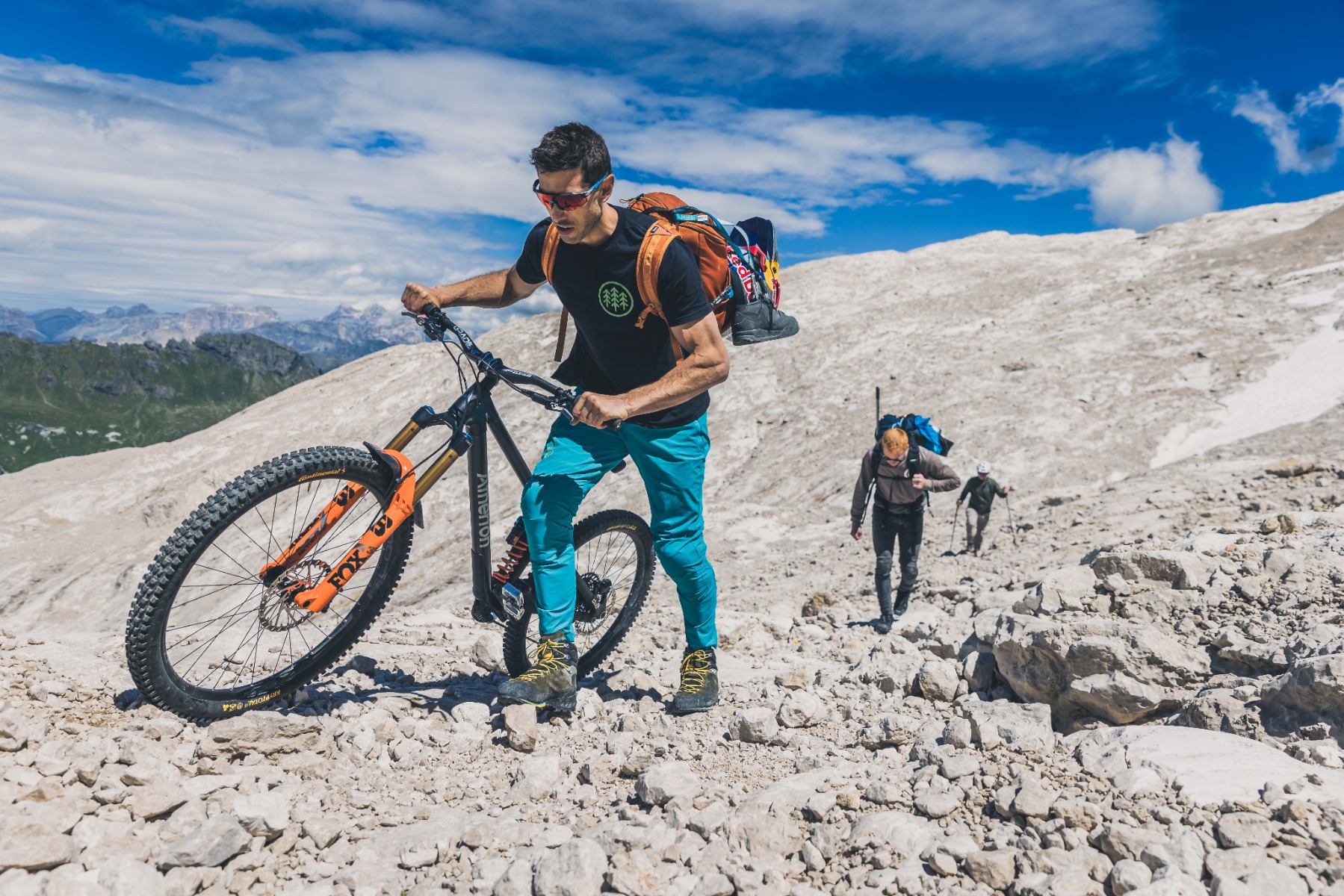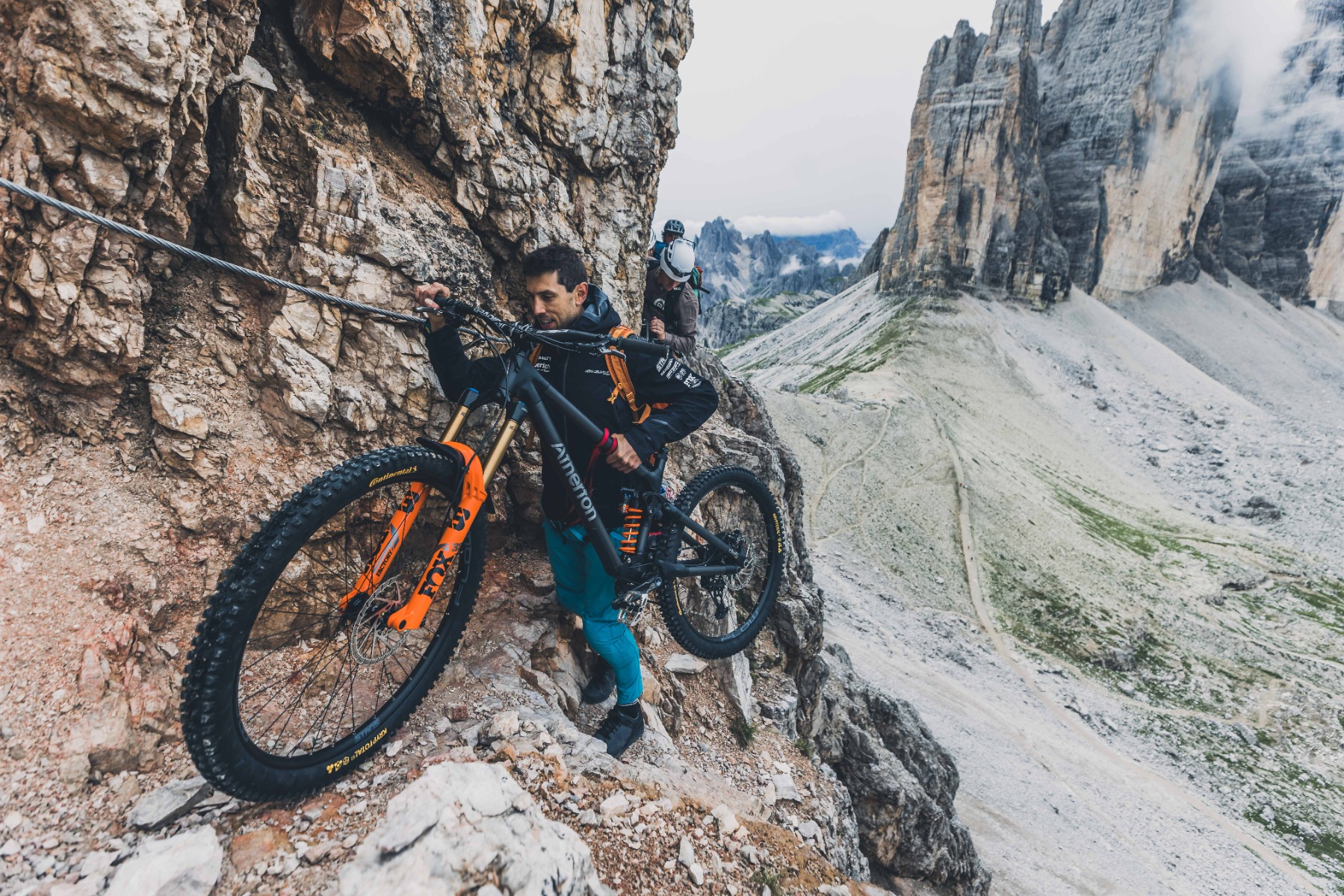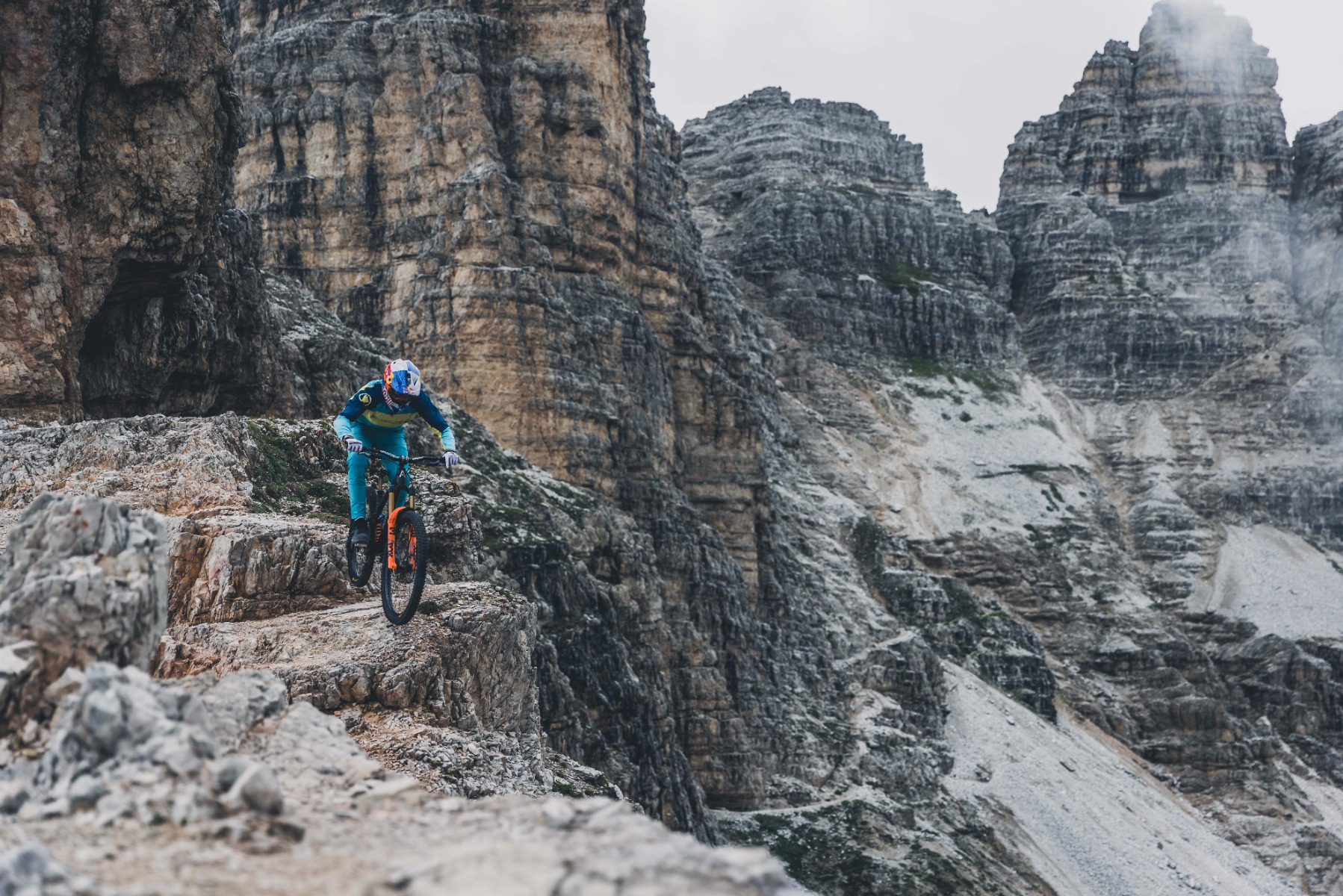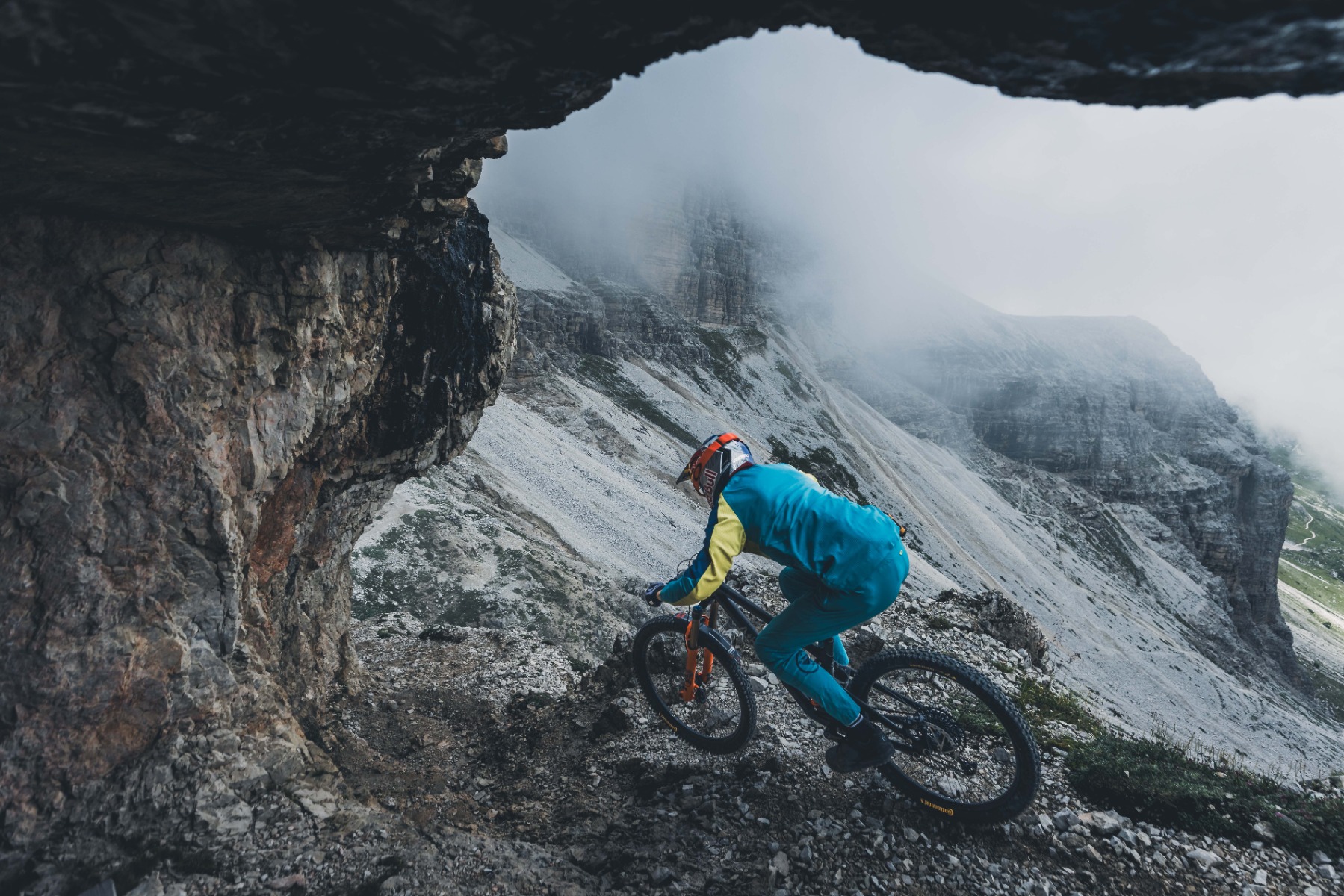 Filmed in association with Atherton Bikes, Red Bull, FSA and Prologo.
Photo Credit: Dan Griffiths of Moonhead Media