Double Win and a podium at Fort William UK Downhill Series!!
It was a full house for the team in the highlands this weekend with wins for Gee and Rach and 5th for Charlie. The Atherton Bikes prototypes are ready for the World Cup and we're coming in hot!!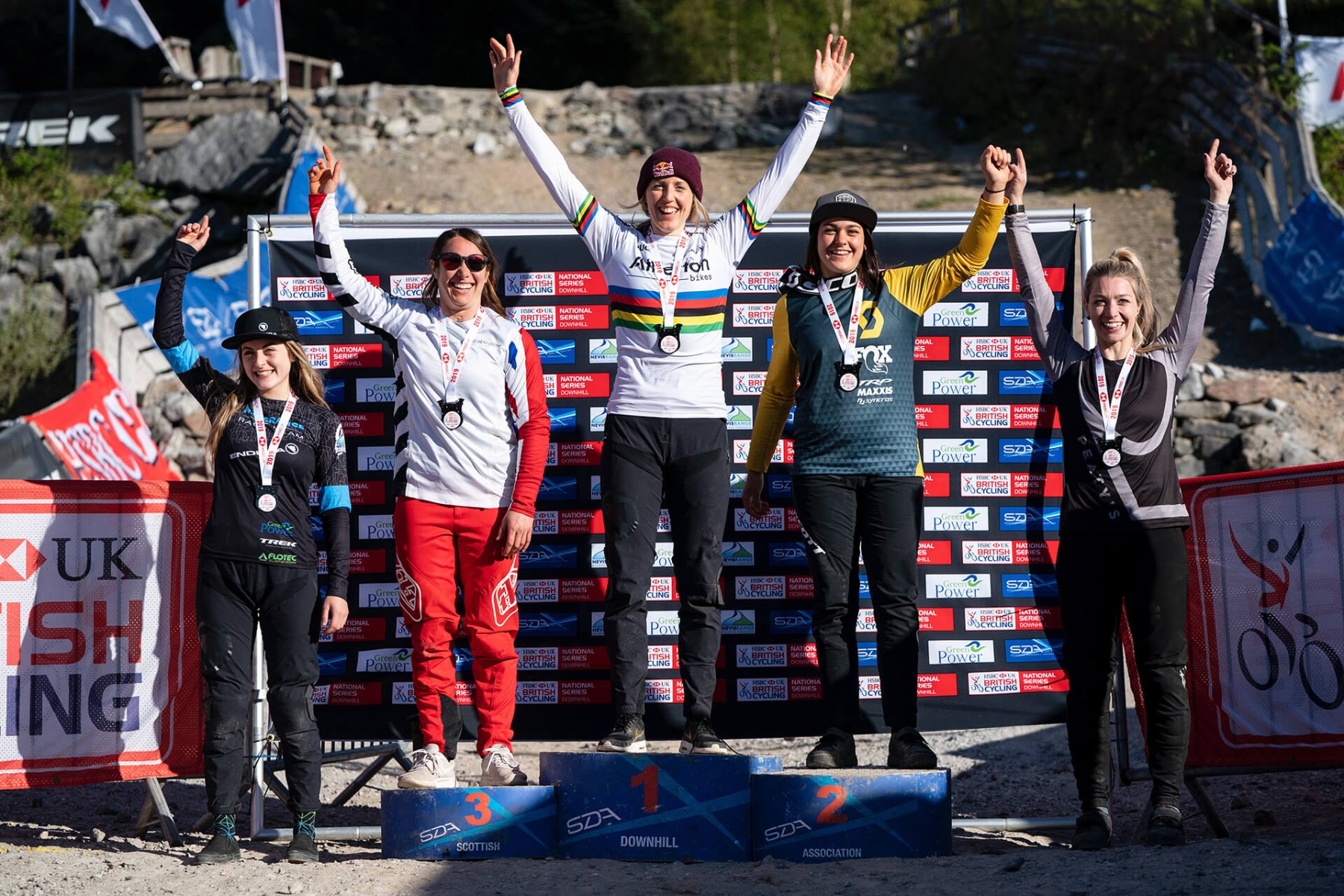 Rach top of the podium. Photo: Josie Owen
"Fort William never gets any easier, the track is savage..." -Rachel
Fort William is as brutal a testing ground as ever and racing this weekend was tough with plenty of crashes during the practice sessions. A red flag disrupted schedules so that qualifications were cancelled and it was straight into the race.
Rachel was first up in the women's race, battling it out with a less than perfect run to take the win from Marine Cabirou by0.5 seconds. Rach said "That was not easy, Fort William never gets any easier, the track is savage, it was mental windy on track and so sketchy! Healing vibes to everyone who was injured this weekend."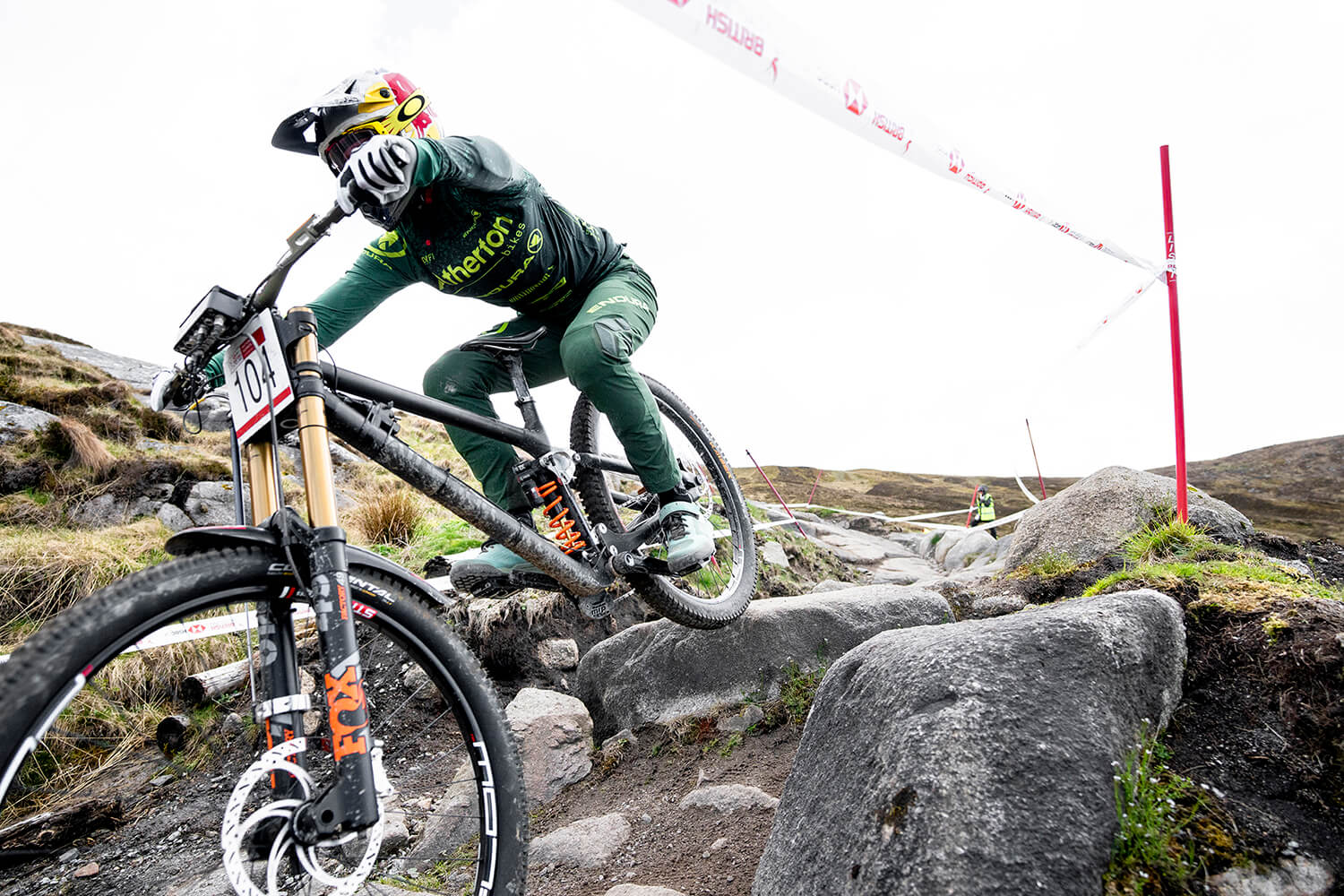 Then Gee and Charlie took to the hill against a field stacked with British talent, with Gee besting Danny Hart by just 0.2. Gee said after the race, "Good work team! I'm stoked to take the win here in Round 2 of the British Series and to start getting the bike up to speed. Classic super rough and dry track, fast but hard work! "
Gee Atherton - 4.35.16
Danny Hart - 4.35.35
Adam Brayton - 4.39.89
Greg Williamson - 4.40.01
Charlie Hatton - 4.41.83

Rachel Atherton - 5.29.59
Marine Cabirou - 5.30.01
Katy Curd - 5.52.56
Becci Skelton - 5.55.47
Mikayla Parton - 5.57.51