AM.150 IS ENDURO MAG'S TRAIL BIKE OF THE YEAR
It's hard to convey how proud we are of winning such an honour just two years into production and in a field of 14 more established and distinctly serious contenders.
Enduro Mag have put together a fantastic and really in-depth series of tests, but in these busy times, a small summary of their findings… with an explanation of our thinking around some of the points the test raises and how all of that fits with what our customers have to say…
We hope it's useful – do mail to let us know, or to ask any further questions!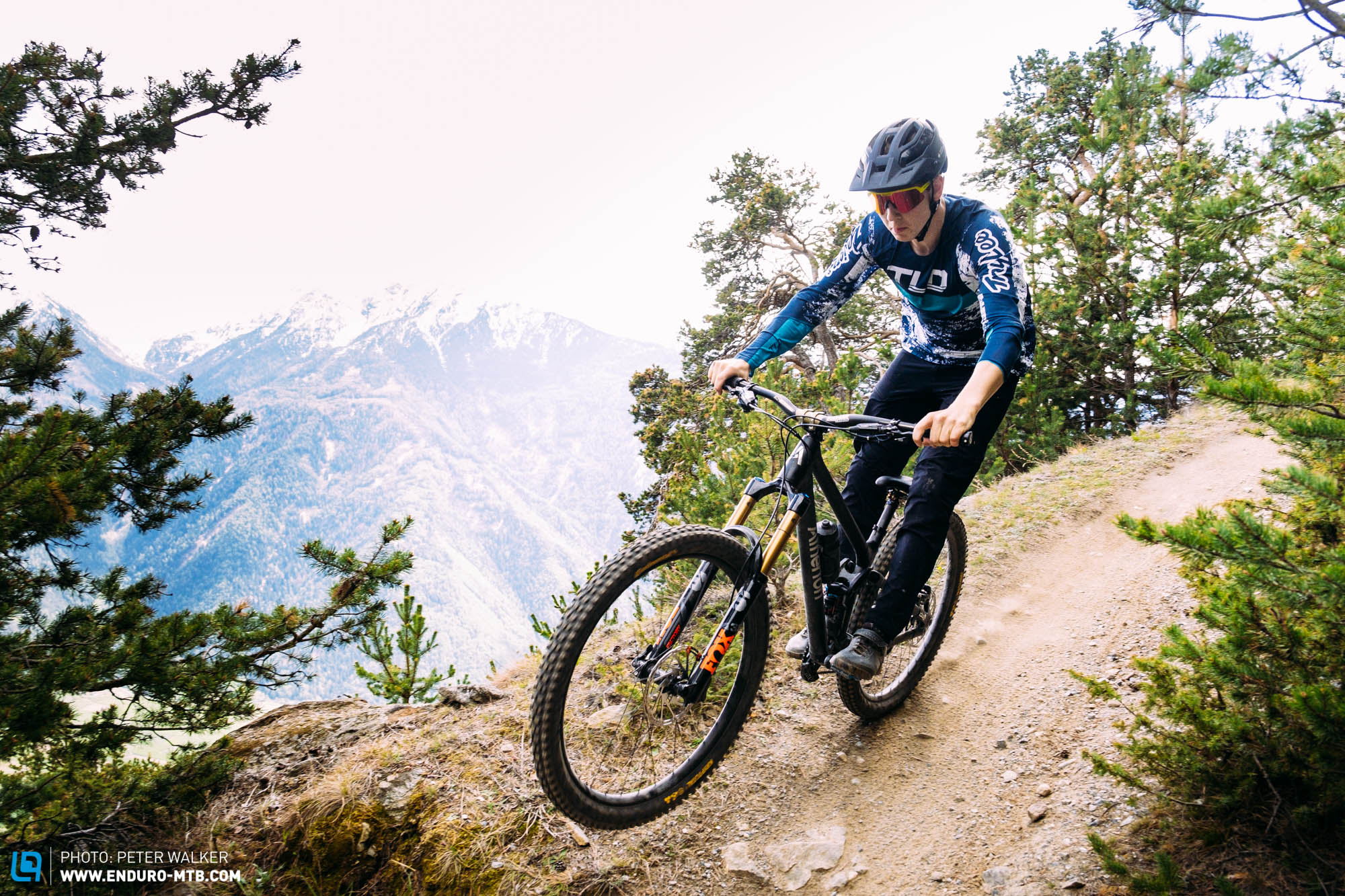 SIZE AND STRENGTH
EnduroMag: The Atherton AM.150 is a rare beast and only comes in very small numbers. What makes it unique is the frame construction and its unique manufacturing process, which consists of bonding straight carbon tubes with 3D printed titanium lugs. This process gives Atherton great flexibility, allowing them to offer their bikes in a whopping 22 different sizes...
While the AM.150 is marketed as an enduro bike, with its 160/150 mm suspension setup (f/r), it also fits into our trail bike test field rather well. That being said, at 15.5 kg, it isn't the lightest trail bike out there.
Atherton:  All of our bikes are designed for strength, first and foremost, so while we are at the lighter end of the comparable weight spectrum we believe that we are market leaders in terms of strength.  We work with EFBE which have been the world's leading test laboratory for mechanical tests on bikes since 1995. Their TRI-TEST® goes way beyond the established international standards and reflects the specific challenges faced by modern bikes. With three modules – fatigue tests, maximum load tests and overload tests in various load cases, it provides a time-lapse simulation of the stresses throughout a bike's entire life. The AM.150 didn't only pass all the Cat. 4 tests (All Mountain and Enduro usage up to 40Km/h) but also passed the Cat. 5 test (Downhill use in excess of 40 km/h with jumps higher than 120 cm) tests with flying colours.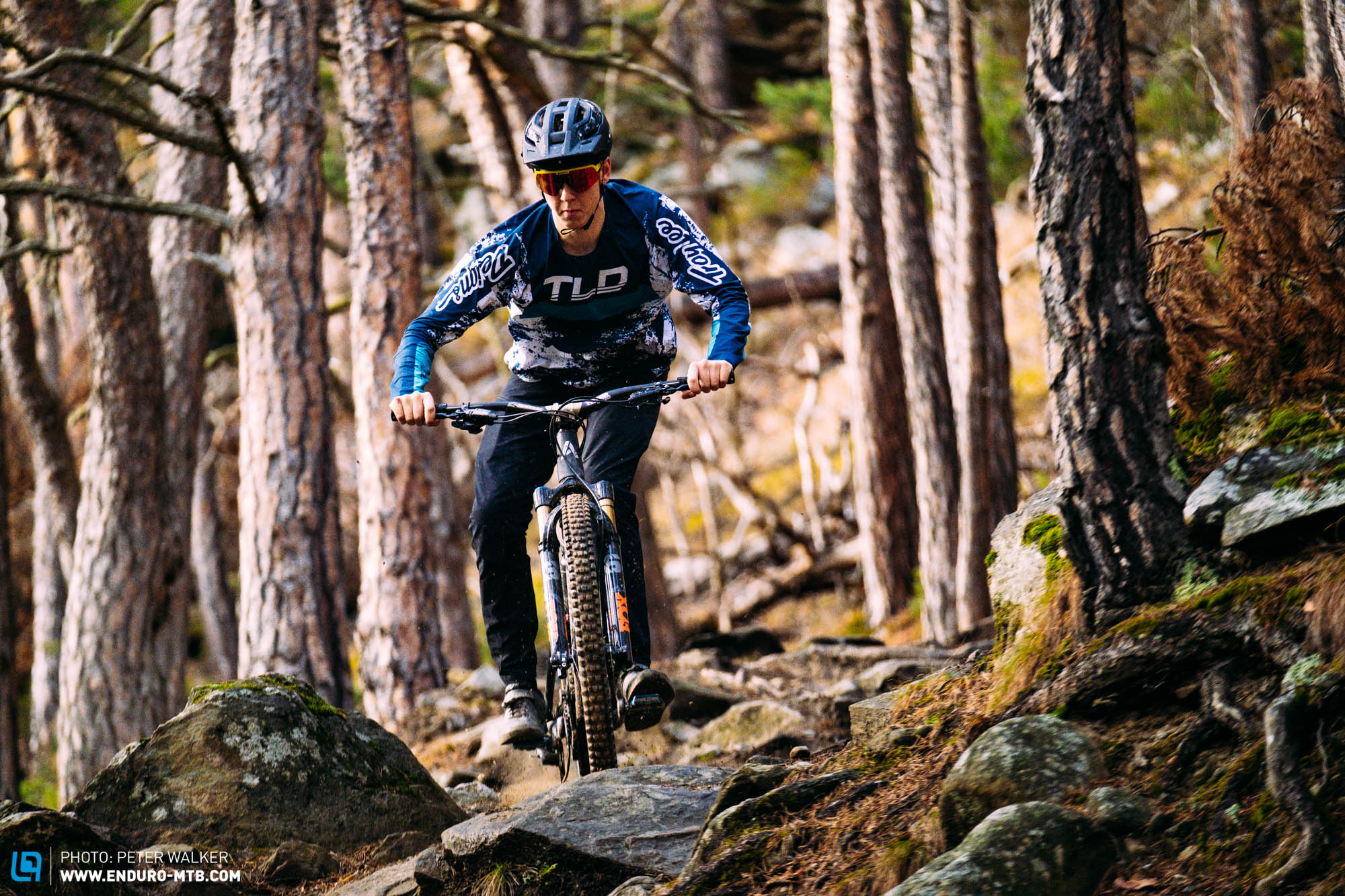 PEDALLING
As Enduro mentioned above the AM.150 is our "Enduro" bike though it pedals like a dream. Customer Piotr Wojnaski lives and rides in Squamish on the West Coast of Canada.  He covers 80-100km and ~3000m vertical per week on his AM150 and says "I'm always pedalling, I rarely shuttle or ride the chairlift… this bike climbs so well that I don't have any excuses not to pedal it everywhere…
Enduro Mag also has some favourable observations regarding pedalling, even when compared with lighter-weight "trail bikes"…
Enduro Mag: From the moment you swing your leg over its saddle, the Atherton is extremely comfortable. In fact, the AM.150 offers the most comfortable pedalling position in the entire test field. When riding on level ground, there's no pressure on your hands and the front wheel always remains velcroed to the trail, even when the trail slopes up. The pedal-neutral rear suspension is very efficient, making the climb switch completely superfluous. That being said, the high system weight (and soft tires) cost the Atherton climbing efficiency.
Atherton : We spec this bike with Continental's Kryptotal for Enduro usage though we can supply with a lighter tyre if required. But if you're still not convinced about pedalling up on an AM.150, our brand new trail bike (AM.130) is due to launch next month and features a lighter weight construction and a 65.5-degree head angle (that's 0.5 steeper than the AM.150). With changes in travel and geometry, this new trail bike has been optimised for pedalling and delivers a more nimble and more responsive ride.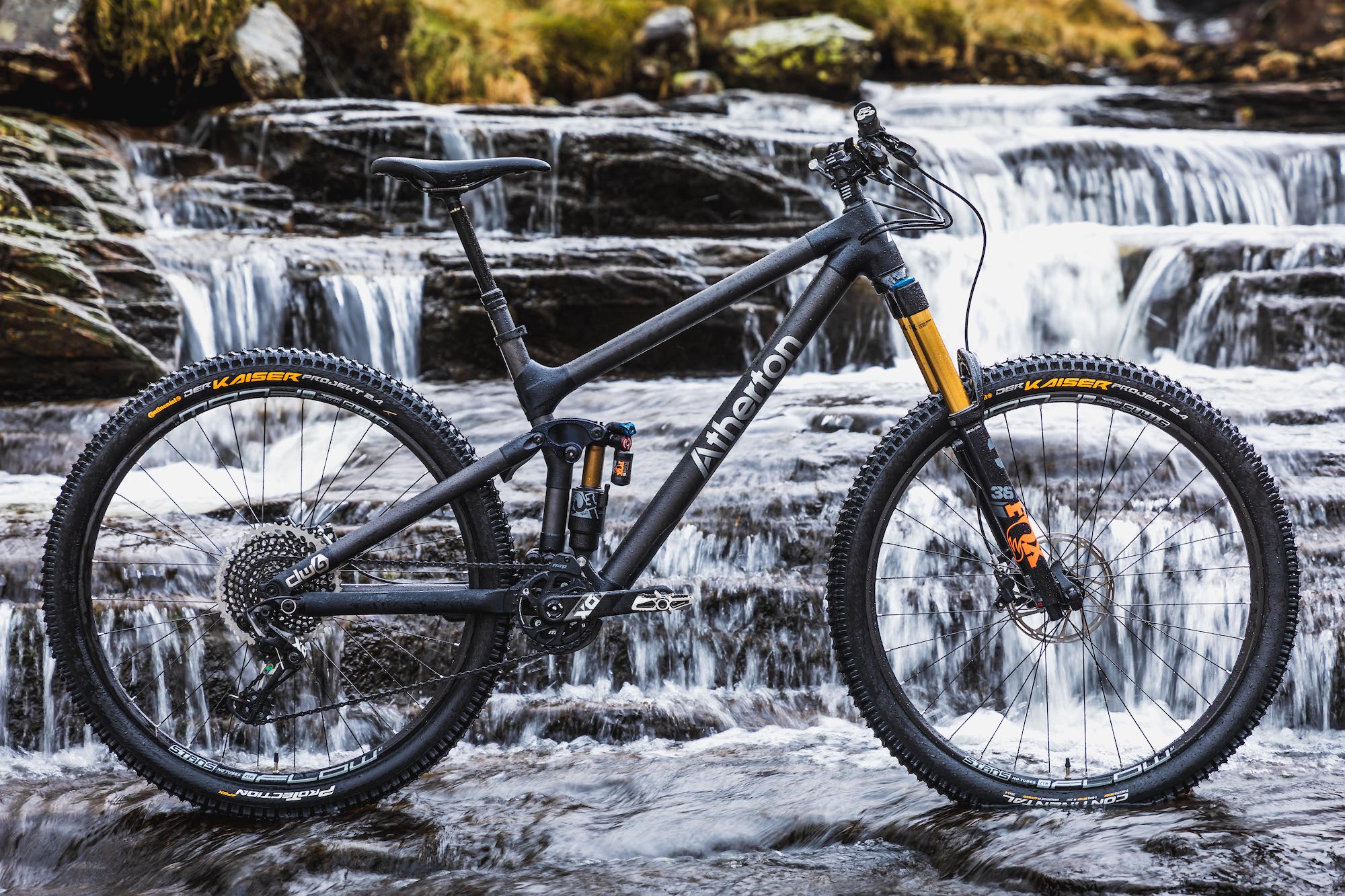 HOW DOES IT RIDE? - THE DESCENTS
Atherton: Almost without fail our customers mention how confident this bike makes them feel – for instance Mo Raschbichler another Whistler rider says "You know when you get a new bike and you always get excited and more confident? Its' like that but non-stop; every ride it feels like the bike wants to be pushed more and more…What I love most about the A150 is the confidence it inspires, I'm always looking for new lines 'cause now I know the bike can handle everything I throw at it."
Enduro Mag agree…
Enduro Mag: The AM.150 is extremely intuitive and makes you feel at ease from the get-go. However, the Atherton really comes to life at higher speeds, allowing you to cut through nasty rock gardens like a surgeon on speed. No matter what you throw at it, the Atherton sucks it up, chews it nonchalantly and spits it out again, continuing its journey with stoic composure, placidly humming the "sit on and hold tight" mantra.
Nevertheless, this fondness for speed doesn't translate into sluggishness in slow trail sections, where the AM.150 is still easy to manoeuvre, allowing you to thread your way through tight hairpin switchbacks without breaking a sweat. At the same time, it offers plenty of support, making it easy to generate speed when pumping through berms and compressions. No matter what surprises the trail has in store for you, the Atherton instils huge amounts of confidence and proves the best bike on the trail in this test field. The AM.150 is undoubtedly the best trail bike of 2022!
Almost like cheating: where's the nasty rock garden that overwhelmed all other bikes in this test? It suddenly disappeared with the Atherton!
COST AND SPECS
The bike that Enduro Mag tested cost € 7,699 and was spec'ed as follows.
Fork:                FOX 36 Factory
Rear shock:     FOX X2 Factory
Seatpost:         FOX Transfer 175 mm
Brakes:            SRAM CODE RSC 200/200 mm
Drivetrain:       SRAM X01 Eagle 1x12
Stem:               Renthal Apex 60 mm
Handlebar:      Renthal FatBar Carbon 800 mm
Wheelset:        Stan's NoTubes Flow MK4 29"
Tyres:              (f) Continental Kryptotal FR SuperSoft DH Casing 2.4" Tires
(r) Continental Kryptotal RE SuperSoft DH Casing 2.4"
TECHNICAL DATA:
Weight 15.5 kg
Travel (f/r) 160/150 mm
Wheel size 29"
PRICE
Frame-only options start at £3999 with a RockShox Super Deluxe Ultimate 205/60,
but we can also quote for an upgrade to Fox, Ohlins, EXT and more
Riders outside the UK can choose to pay in Euros or dollars (excluding UK taxes) at all prices on our website.
Because our bikes are entirely manufactured in Wales they enjoy preferential export status including the following territories
EU – Preferential rate – 0% import duty due.
Australia and New Zealand  MPN ( Most Preferred Nation) 5% import duty.