Gee Atherton: The World's Best Race Tracks
In 20 years of racing all around the globe Gee has ridden everything that the world's trail builders can throw at him, and he's done it at considerable speed! He talks us through his five favourite race tracks of all time…
1 - Schladming, World Cup Track, Austria 2004
In its early years Schladming was really natural, rooty, loamy, changing every run; it was special because it was my first World Cup win. But I also remember it as being so much fun, endless trains with Athy in the practise sessions. We were on Muddy Fox back then, actually the Intense M1 with stickers. It was short, heavy (over 40 lbs) and it had a higher bottom bracket, It was definitely the favourite DH bike of the times, so many of the top boys were riding one. It's hard to imagine riding that track on 26" wheels now!
We were back in Schladming this year for "Not a Race" it's a really cool part of the run up to the World Cup season. The track is still amazing with that classic Schladming feel but its much more ridden in, less natural. It's still rough with loads of braking bumps and I was glad to be on my Atherton DH bike –the DW6 is as much of a game changer now as the Intense's four bar linkage was back in 2004. There's enough sensitivity off the top of the stroke but loads of support deep in the travel, and of course 29" wheels.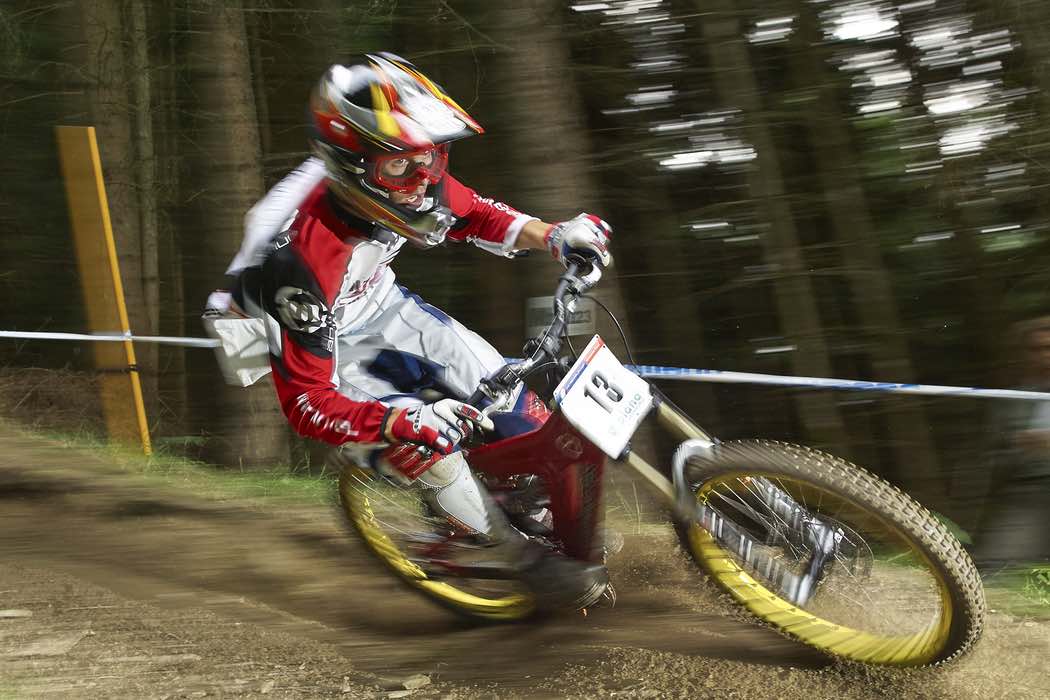 2 - champery world cup track, switzerland 2010.
Champery, probably the steepest race track weve ever had in a world cup series. It was very fast, another very natural track and with the constantly changing weather conditions it was definitely one of the hardest tracks to ride of all time. I was on a roll that year on the way to the overall title and this race rally felt like everything came together.
I loved the commencal supreme dh, it was the perfect bike for that track, really long and slack. I raced on flats that weekend because it was so wet and gnarly, absolute chaos, exactly like i was used to riding at home!
3 - king kong, utah 2018
a bit of a cheat this one because its not a race track as such but its so epic that i wanted to include it here. I guess it appeals to the free-rider side of me. Its the perfect warm up for red bull rampage, which is usually when i get to ride the loose, dusty, gravelly utah trails. Riding here you feel really exposed with big cliff drops all around, a definite pre-cursor to the ridgeline and the slateline films! The last time i rode here was in 2018, i was with bearclaw and nicholi rogatkin, such fun following those boys down, we all have such different riding styles.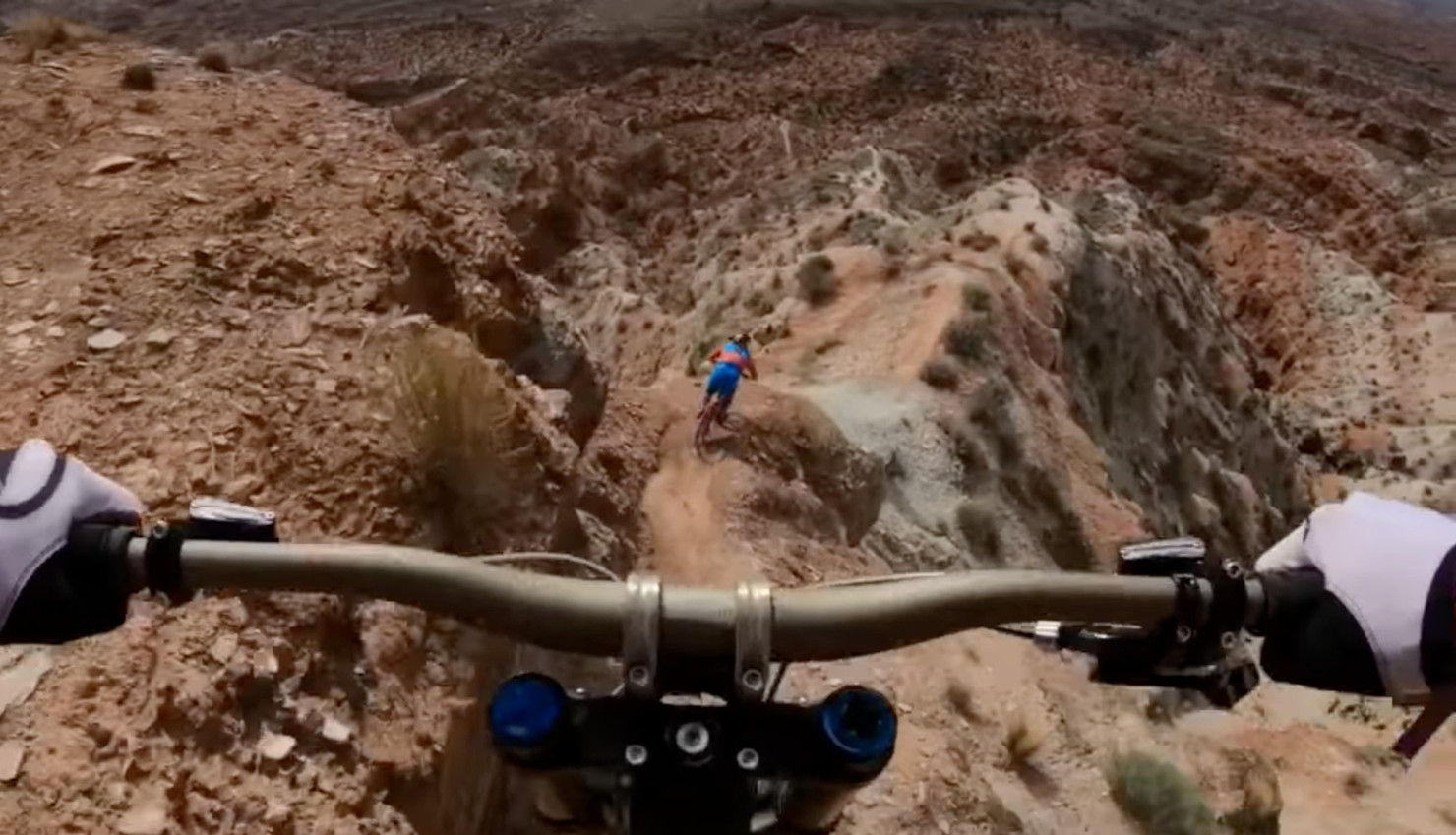 4 - Fort William Forever
The all time classic. Fort William epitomises the downhill racetrack – flat out as fast as you can right from the start gate to the finish with the roar of the best crowd on the circuit pushing you to go faster still!
I've had some great times here, a World Cup win in 2010, a double win with Rach in 2013 (extra special because it was her first win here ever after about 7 second places!) and some bad times too. I dislocated my hip in the Nationals in 2018 on my first Trek 29er, if something goes wrong on this track you're going to go down hard.
With Covid causing chaos we haven't raced Fort William since 2019; that was another very special weekend, not because of anything I managed to do but Rach took the first World Cup win onboard our own Atherton DH bike, I don't think any of us will forget that in a hurry! It's so hard to get any traction on that track, the bike has to be absolutely balanced, too firm and you get rattled to pieces, too soft and you get thrown around and can't find the flow and keep up your speed. The 2019 bike that carried Rach to victory was a prototype still so we were all super-excited by such an early indication that we were heading in the right direction.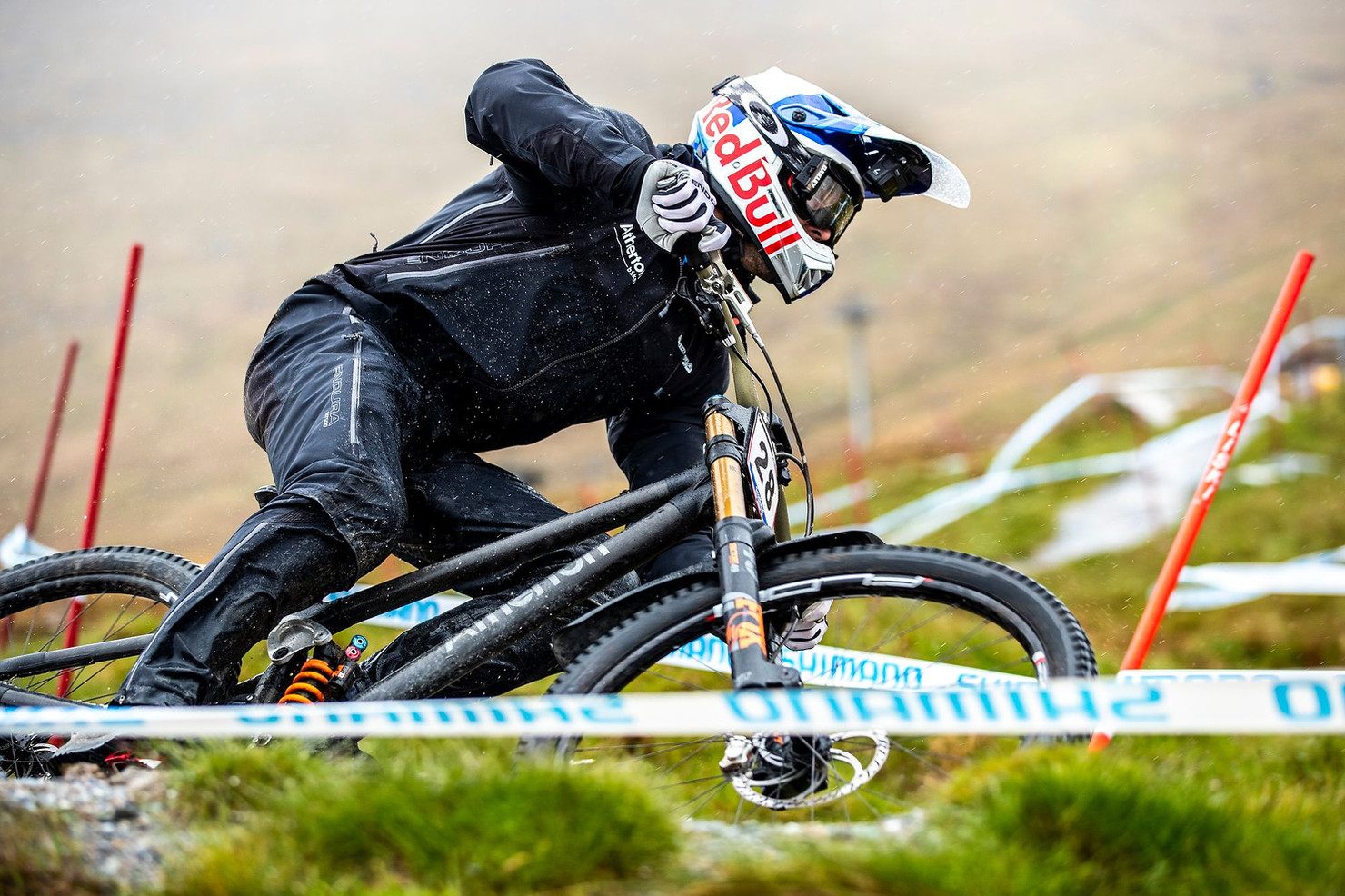 5 - Mont-Sainte-Anne, Canada 2013
I am so stoked that Mont-Sainte-Anne is back on the schedule for 2022. It's such a fun track to ride, even though it's beaten me up quite badly over the years. Some of the crashes I've had there have been absolute carnage. Its long, fast, rough, you're constantly battling with your brakes …and I absolutely can't wait to ride it on my Atherton. Our team-mate Andreas Kolb says he doesn't crash half as much as he used to before he got his Atherton so I'm hoping that's the charm that'll get me through MSA in one piece!
I re-watched the 2013 race quite recently as part of a Red Bull tribute to Stevie Smith. So far that season I'd had great results, 1st, 1st then 2nd to Remi Thirion in Vallnord and I was in the hotseat at MSA. I'd come down early because of a qualis crash (that's pretty standard on this course, the year before I'd gone through the speed trap in training on my head! – 53 km/h though!).
When it started to rain a lot of people started to think the race was over – it was so wet and slippery out there. But Stevie smoked me! You should have heard his home crowd, he was about 0.2 back at the last split and they lifted him across that finish line almost a second up, he was on fire! When I shook his hand after the race he was literally glowing, I'm pretty sure it was his first World Cup win, long overdue it was too. That's a pretty good memory to have.