Getting to know World Cup Winner Andi Kolb and his Atherton Bike

"Overnight success" Andi Kolb burst into the limelight this month with his World Cup victory at Leogang – but the search for that elusive Elite win has been nine long years in the making… Andi's breakthrough season came in 2022 onboard the AM.200.M and included 4 consecutive World Cup podiums and a European Championship.  As we head into World Cup Round 3 at Val di Sole this weekend we chat to Andi about his love for racing and for his Atherton Bikes. Andi is 185cm and rides a standard size 8 in our downhill range
AK: I grew up in a little town called Assach, 10 min from Schladming. We lived next to my uncle's farm, it was the perfect place to do all kind of outdoor sports, so ever since I can remember I've been riding bikes.  
I used to build sketchy jumps in the back-yard when I was seven or so. Downhill came way later in my life though, I think I was 15 or 16 when I first rode a real DH/freeride bike. I was more into skiing back then and to be honest Downhill was simply too expensive for me.
But I started racing straight after I bought my first DH bike! It was National Champs in Schladming. I got 45th in the fun class with 3 crashes!! I was a loose kid back then. But from then on I had that fire in me to become better and I started to race more and more. In 2013 I did my first European Cup and by the end of the season I'd ridden my first ever World Cup in Leogang (I broke my hand in qualis so was DNS for the Finals! Like I said I was loose...
I still live in Assach so between races when I'm on the DH bike I mostly ride Schladming, I love to go to Dyfi to ride with the team when I get the chance to travel, it's the perfect place for testing and there is no jumpline like Oakley-line... super-fun. And of course I love tracks like San Remo and Lousa to get up to speed.
But in terms of hours on the bike, I definitely spend more time on my AM.150, I love riding my loamy home trails and exploring new nearby. Biking is growing so fast in Austria, so it's never boring. In the off-season I rent a little apartment in Graz because it's better for training, I spend a lot of time on the trail bike pedalling and riding all sorts of tracks in the south of Austria...
I love everything about racing and being a racer… the training, discipline, the challenge, having a goal and getting the best out of myself.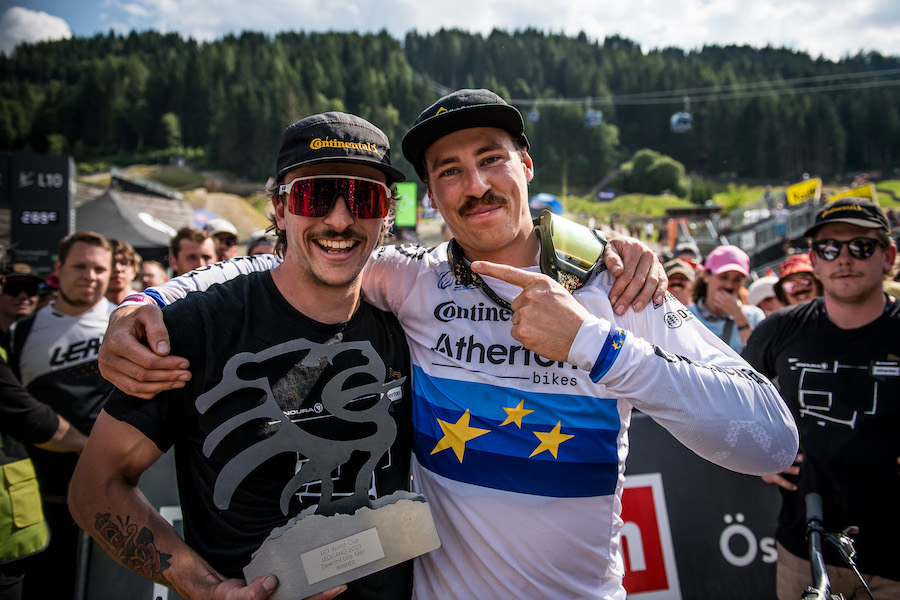 I joined the team in 2021 and I'm so happy with the progress I've made. The team have taught me so much and I've started to have more fun in general. Having the perfect team and the perfect bike is still the biggest part I think. I felt at one with the bike pretty much straight away and every year we progress the bike more and more. I've ridden a lot of different bikes over my career and it's the smoothest bike out there...an absolute weapon. It carries speed out of turns and the gnarlier the track is the better the bike gets. It feels like you always stay above deep holes and just carry the momentum. And it's way more fun to ride than other race bikes. 
I used to be known as pretty loose but these days I'd say that my style is much smoother - maybe a bit boring!! But I would say I've got good technical skills. Sometimes I feel like I'm not going fast, but it's just the bike being so smooth… Charlie says the same thing – he never looks like he's going fast so I think there's definitely something about this bike!!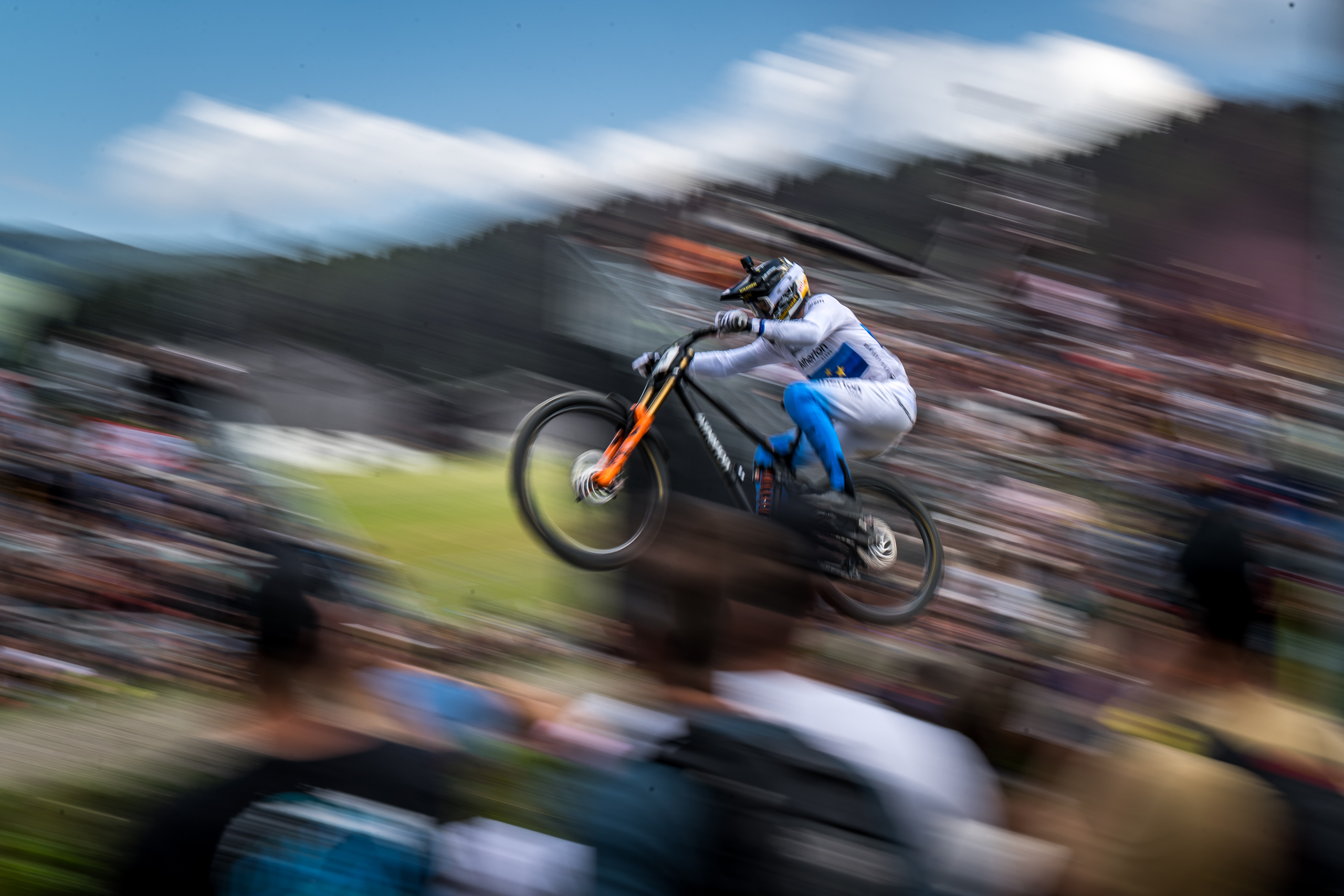 After I won at Leogang the other riders were showing more and more interest in our bike for sure! I love it when riders and mechanics walk around my bike in the warm-up area. After Leogang I got so much nice feedback from everyone. It felt like everybody was happy for me.
As we go into the rest of the season I'm so motivated to be the best version of myself – I feel inspired by the team around me , by athletes from within our sport like Amaury Pierron (you can see how much a win means to him, how much work he puts in and how humble he is) and by athletes from motocross and free-skiers …I'm a big fan. I feel so grateful for all the support so happy to be on this bike!