19 year old Jim Monro is a founder member of the Dyfi Bike Park and Red Bull Hardline dig crews. Last weekend he rode the Atherton Downhill Bike to 13th place in the toughest downhill race on the planet.
Jim shares his thoughts on how a self confessed "nervous and pretty inexperienced" racer stepped up to the downhill rider's stratosphere.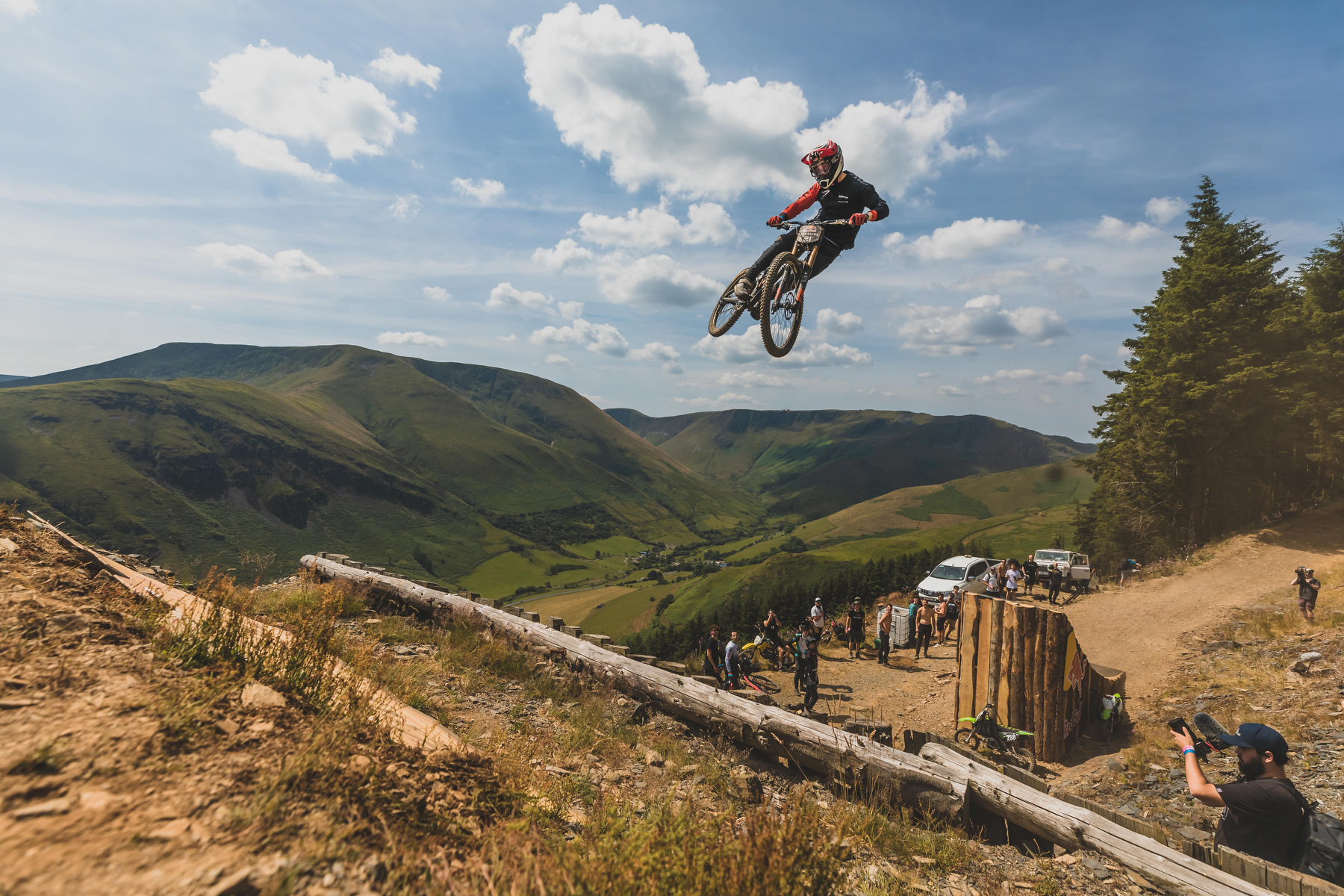 I've always loved Red Bull Hardline. I came as a spectator when I was 15 and knew instantly that this is where I wanted to be. I moved up to Dyfi to work with Dan at the Bike Park as soon as I'd finished my GCSEs and have been part of the Hardline crew every year since.
Dan and Gee have always joked with me that I'd ride it some day but I never took them seriously. We were always so flat out building that I'd never ridden a single feature. Then two weeks ago Gee said to me, "I hope you've been training hard because you're on the list." I still wasn't entirely sure he meant it!
Looking from the outside I can see it looks crazy but I've always known that I wanted to do this. My life revolves around bikes and building and when Gee offered me the loan of the Atherton Bike the deal was sealed.
I've seen first-hand how much went into the development of that bike, it's cool that it was tested so hard from a tech/engineering point of view but I've also seen Athy and Gee and Rach and loads of the Athy Bikes crew constantly riding, analysing, making it better, going harder still. So it's not just on paper it looks good. I watch Athy's mad work ethic and level of perfectionism every day, so I know for a fact that whatever he puts his name to is going to be as good as it possibly can be.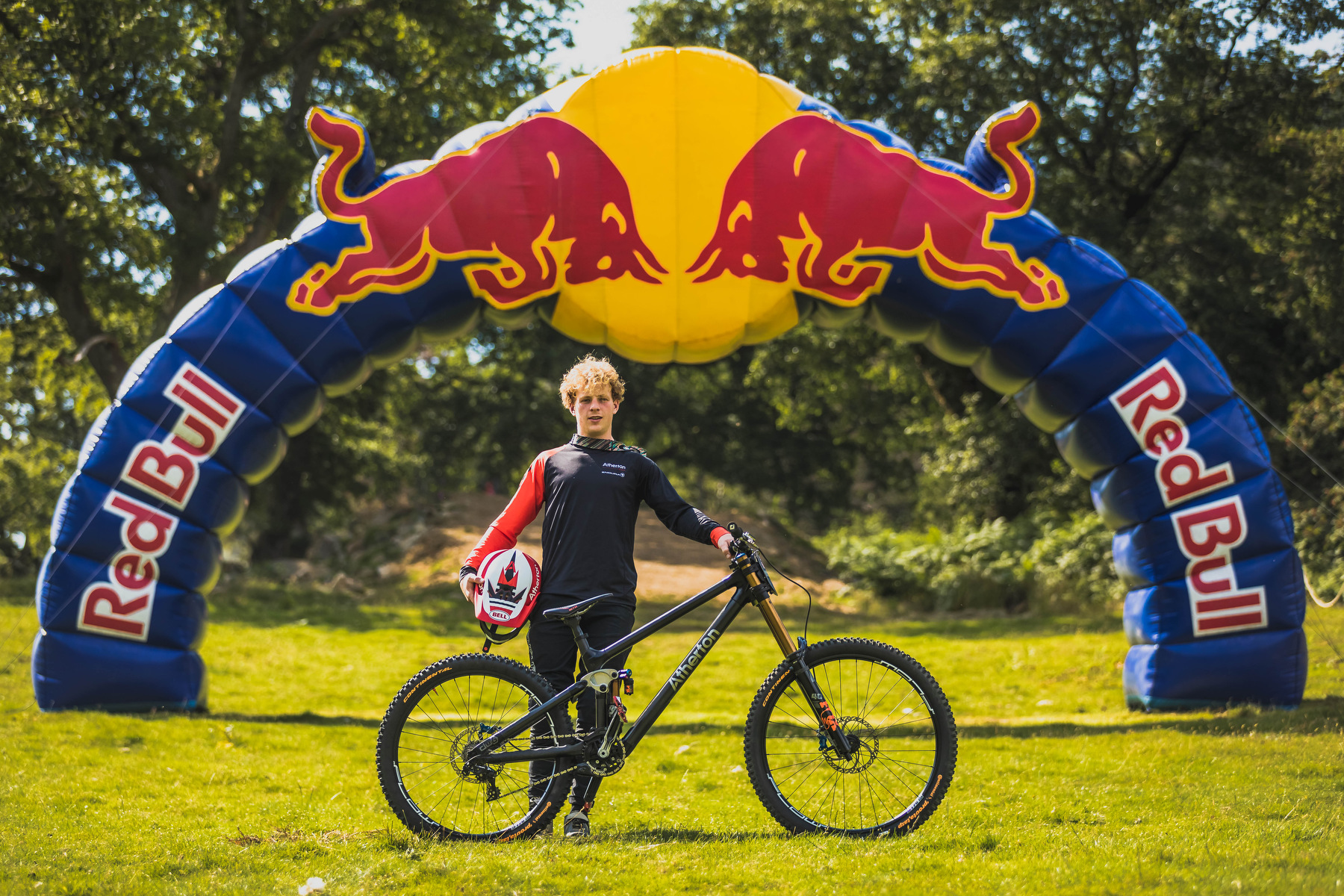 I feel like I grew up on a bike. I had a Scott voltage 24" that I learnt to wheelie in the back garden. It was orange because I wanted to be like Danny MacAskill. My uncle took me riding in Scotland when I was about five; I can still remember how awesome it felt.
When I was ten or eleven I got a Lapierre Raid 700. I loved that bike. It was a pretty basic beginner's bike but my first bike with disc brakes. I rode it everywhere, mostly little tracks that we'd built on the moors near our houses. There weren't many local trails so if we wanted to ride we had to dig our own.
I think everyone should learn on a hardtail, it's great for developing basic skills. I did a few races on it too.
I'm sure that hardtail had a big influence on my riding style – I tend to get pretty wild on the bike even now but it's hard not to be wild on a hardtail when you're trying to muscle it down the track!
I guess that's part of why I love the Atherton bike. It is more playful, more nimble than other big bikes that I've tried and it's fast. I definitely didn't need to muscle that down the track! But at the same time it's so stable you can be really aggressive and never get out of your depth.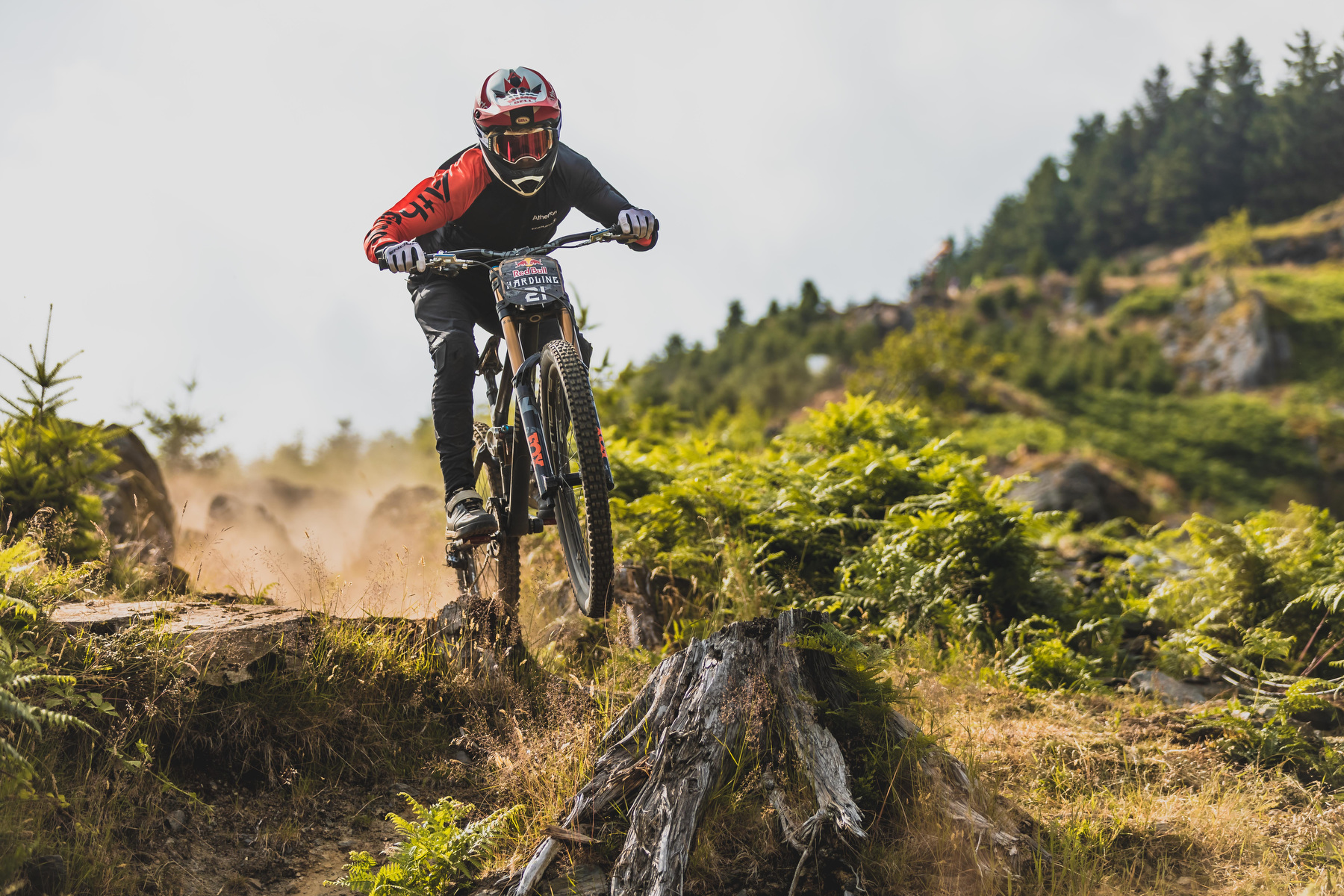 Most of my early racing was at Tavi or Forest of Dean then in 2017 I got my first DH bike, a Saracen Myst. Moving to Ride.io team and the Commencal Supreme 29 felt like a massive step, at the time I thought "nothing can match this bike" but the Atherton definitely tops it for me.
I've always been ambitious and wanted to get to the top as a racer but I'd get nervous and stiffen up so I'd crash a lot. Even now I crash a lot. In 2019 I raced 4 World Cups which was great fun but I crashed and failed to qualify in all of them.
Last night I looked back at my Red Bull Hardline run. To be honest it was the least nervous I've ever been at the start of a race, I felt so comfortable and so good on the bike.
I like a long bike – I'm 5'11 and I rode a 486mm reach, That's longer than Gee's whose 6'3! I was at home immediately on the Atherton Bike that's the first thing I noticed. That I was more comfortable after the first weekend than I'd ever been on a bike before. And that it just goes forward. Hardline is famous for its big jumps but there's loads of little tight sections where you need to carry speed. The bike feels like it generates its own speed very easily.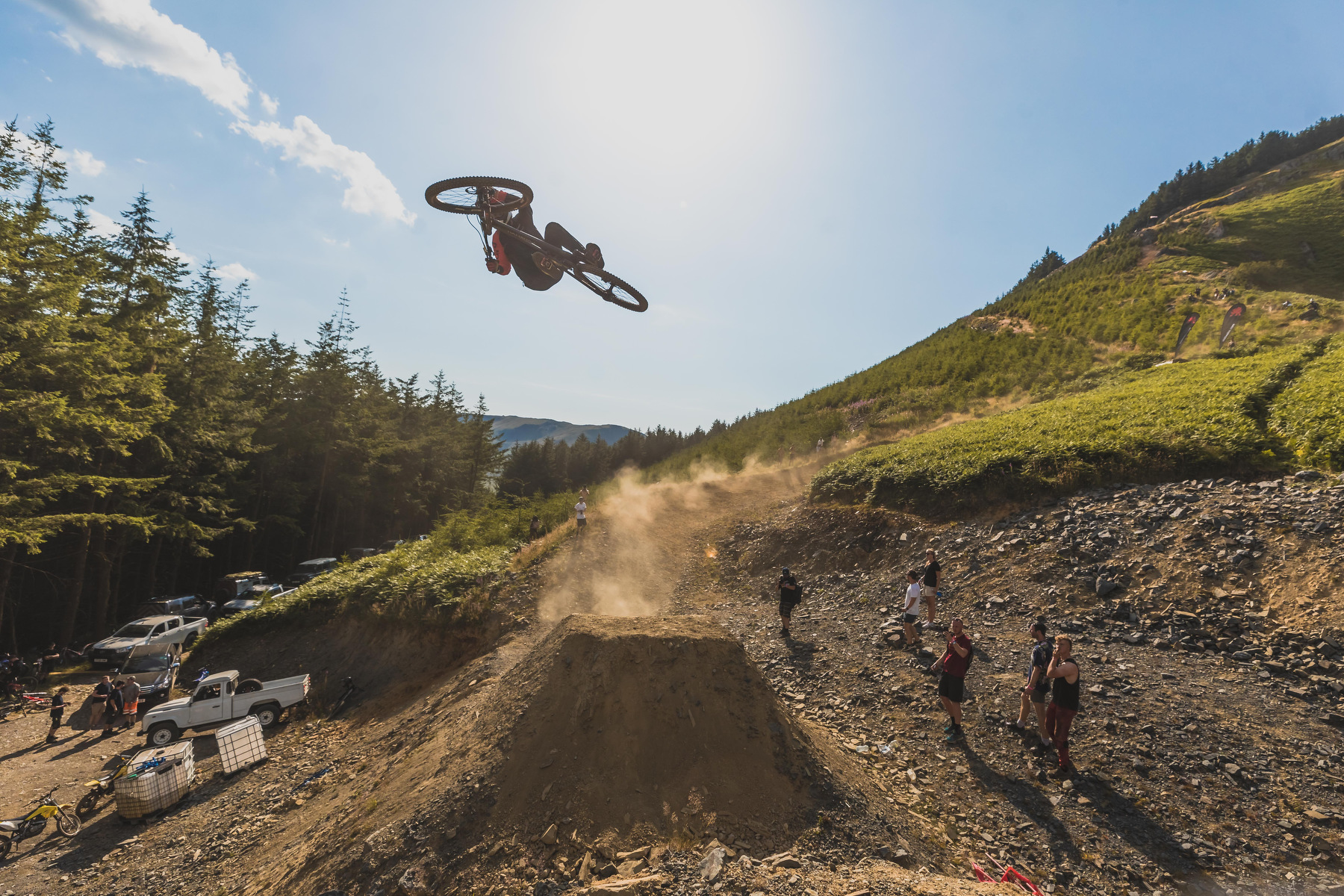 In my race run I had a pretty clean run until the bottom field but I misjudged my speed into the cannon, cased the second to last (a little double that sets you up for the massive final jump) and I had to pedal to get enough speed for the huge seventy-five footer that's the last jump of the race. The bike literally saved me; it's so efficient that every bit of the power you put down goes into moving you forwards.
When I first got it I was worried that the suspension was too soft for a race like Hardline but I was wrong. It feels really supple off the top so there's loads of grip but it didn't bottom out, even off the massive hit of the road gap.
I was so happy to be offered this opportunity and the Atherton Bike was absolutely key to me being able to make the most of it. I haven't actually given it back yet…