Downhill World Cup Round 3: Two career-best World-Cup top tens on board the AM200M
This weekend saw Atherton Bikes' best Men's Elite resultsto date and World Cup career-bests for Andreas Kolb who podiumed in 5th and Charlie Hatton, less than 2 seconds back in 8th place... despite a horrendous stomach bug!
It's a result which takes Charlie into the top ten standings overall while Andreas,who missed Fort William round 2 with an elbow injury,currently sits in 18th. Team Director Dan Brown said "Very proud of this pair, after the journey we've been on this result sits right up there with a World title! Thanks Andi, Charlie and the entire team for a memorable day –now onto the next target!"The mullet version of our Downhill bike has been tested hard over Two World Cup seasonswith ongoing feedback from both racers playing an importantrole inits development. Charlie was already part of Atherton Racing when we launched the brand and started to race the AM200 in 2019.With some strong World Cup results on board the 29er including 11that Val di Sole in 2019 and 12that Maribor in 2020 he wasn't Initially keen to move to a mullet set-up.Charlie said "I can be quite stubborn about changing my bike, I like to get a good set up dialled and then stick to it, just making small adjustmentsto fine-tune. Two seasons is a relatively short time, especially as we'd madea lot of changes, on size, on flex, a whole new rear-end...But with the rest of the team so passionate about how good it wasI knew I should try it."
During the winter of 2020/2021the team tested intensely, mostly at Dyfi Bike Park and Llangollen.
Charlie said "Straight away the times were matching, which is insane when you think about the relative lengths of time I'd spent on each bike. Veryquickly I got comfortable on the mullet, I feel like I have a lot more freedom to move around the bike, there's no compromise on body position...you can really get your weight off the back of the bike without having to worry about rubbing the tyreand you'resat much more in the bike than on top of it so the suspension can really do its work."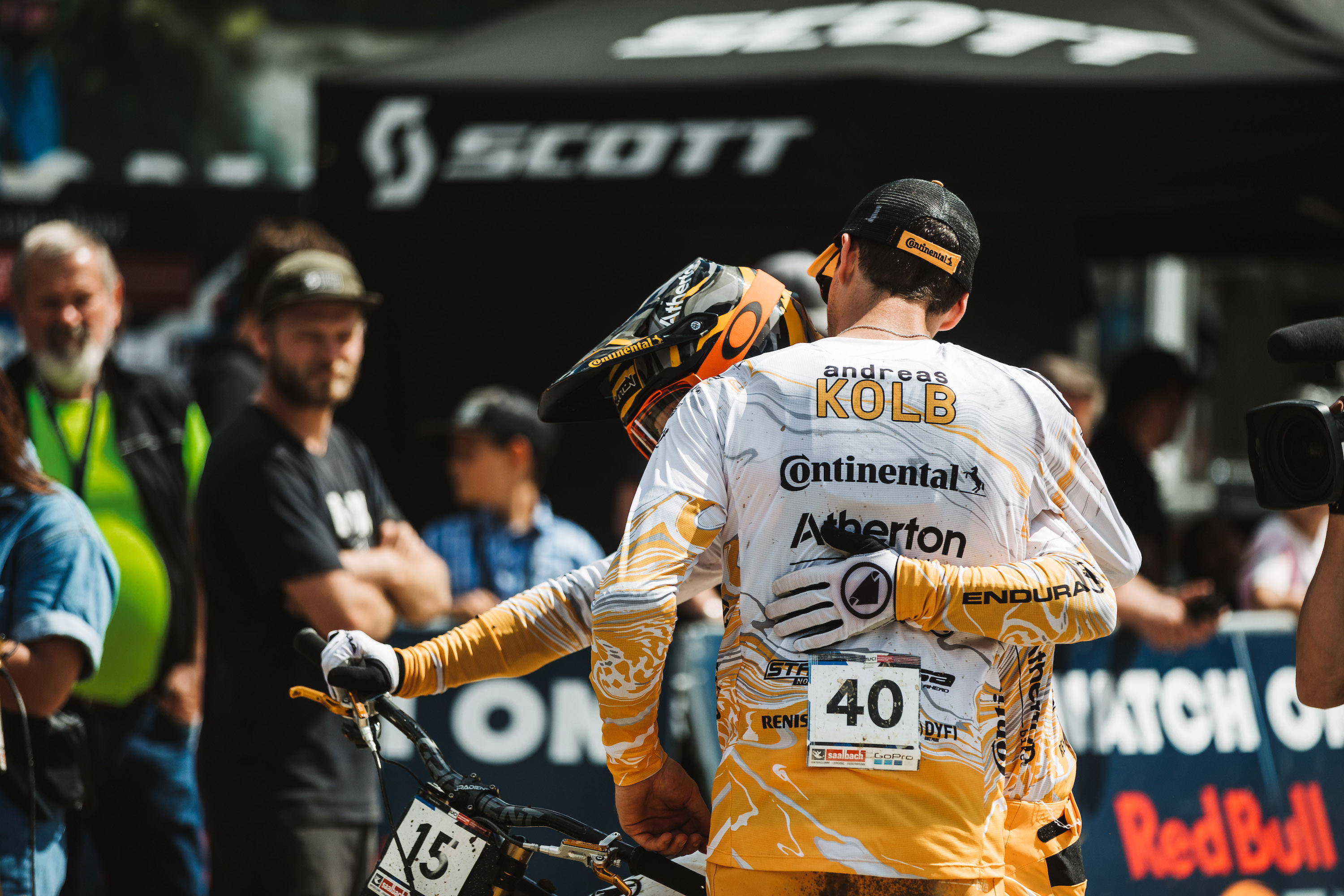 Andi joined the team in January 2021by which time Charlie and the rest of the team had already switched to amullet configuration full time.
Andi said "The first thing I noticed about the bike was how natural it feels... it'sjust always doing that what you expect it will do, which definitely led to less crashing for me. It's a two-partprocess, joining the team was a big step forward for me, my mental game got so much better since then,I just love spending time with everyone,travelling with the boys and having a good time, I think a happy racer is a fast racer. But also I crash less because I'm so confident in the bike, I know that everything is on point and so I relax more and crash less... especially after Charlie's 2nd place qualifier in Fort William last month - I knew that our bikes had got insanely good and I could just go for it."
In the extraordinarily challenging conditions on track this weekend a lot of riders struggled but Andi and Charlie were both comfortable from the start.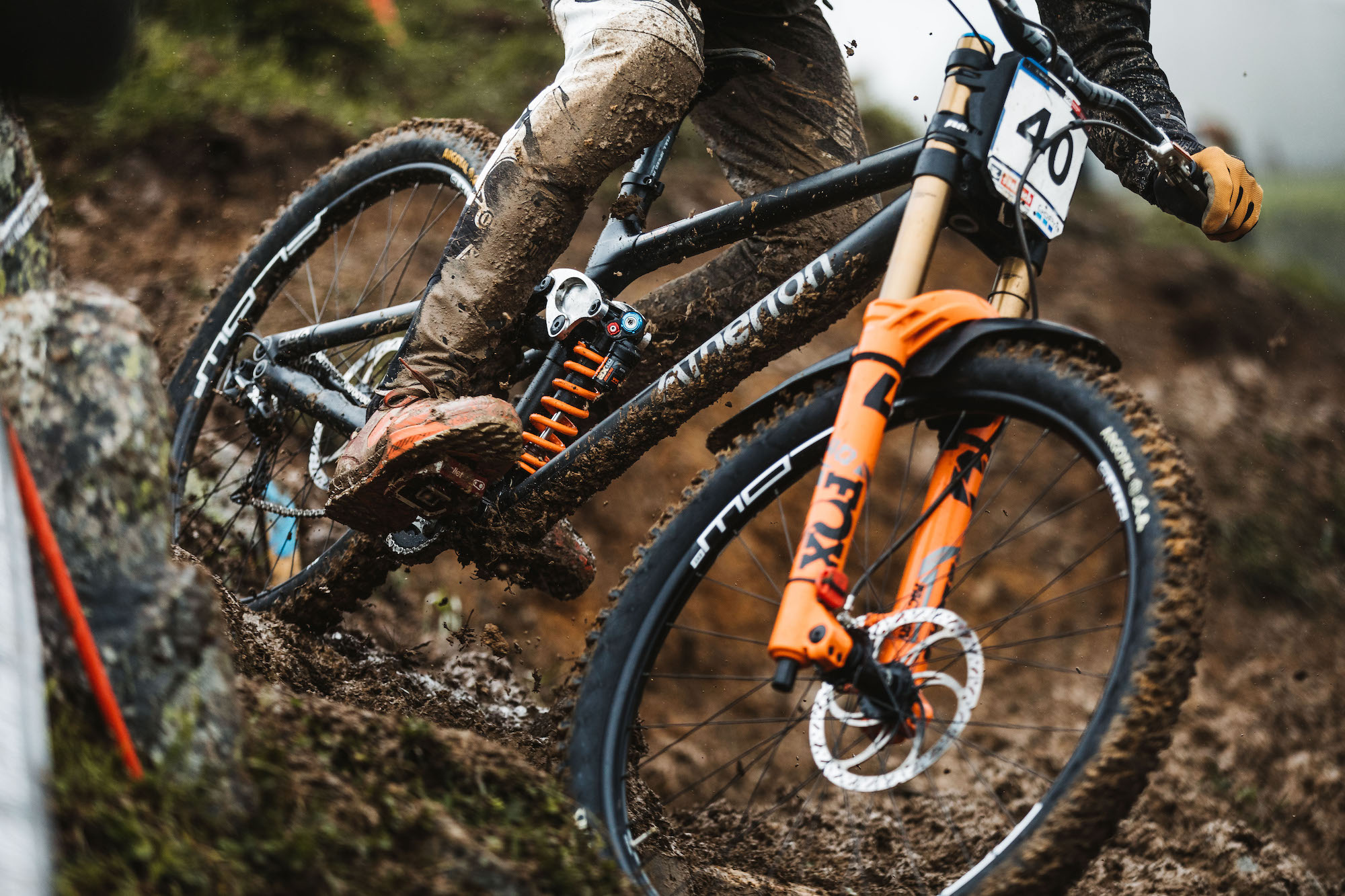 Charlie said "I felt like a good, clean, fast run was much more rewarding then getting loose and pushing the absolute limit. It was so easy to make a mistake and loose a big chunk of time. The track was super technical not just a "take your brain out and hang on" track . I much prefer it when it's like that."
Andi agreed. "In the top section I felt really composed, there are some nice turns where the bike was really playful, and in the woods too, in fact I think that's where I appreciated the bike's playfulness most of all, it was super rough through there but so easy to correct if you started to get a bit offline. The DW6 has a rearward  axle path and you don't bounce around, it feels really nice and planted with no kick-back.
Racing in front of the home crowd and getting my first podium in front of so many friends was unreal! I felt like the crowd really pushed me down and made me go faster!  It was my dad's first ever World Cup – I'm going to make sure that it's not his last!"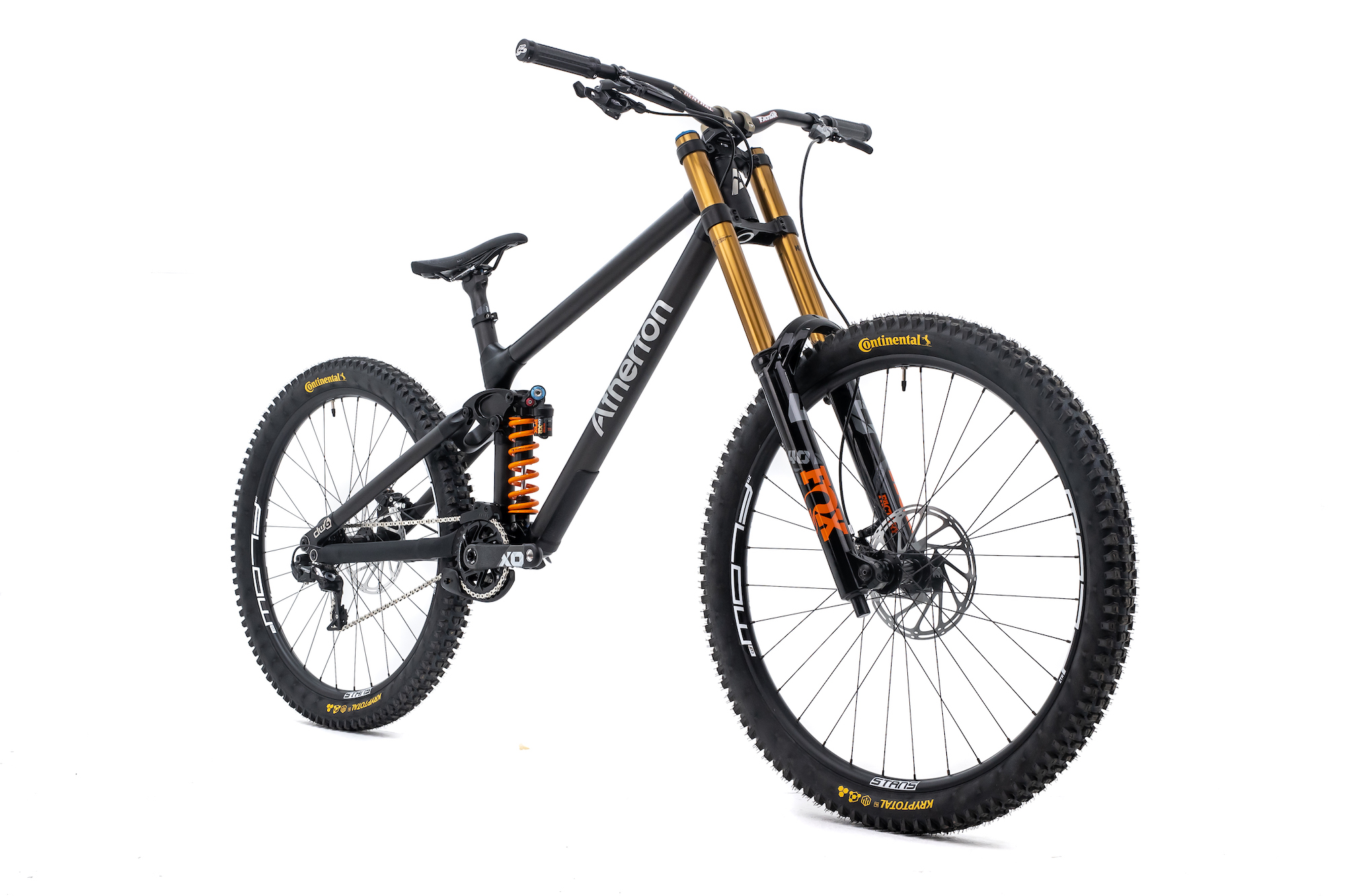 The AM200M will go on sale to the public for the first time later this month – ask us about a pre-order here