Rachel Atherton's Biggest Ever Challenge
RA: Our daughter Arna was born on August 4th. She's amazing! She seems to be a happy little thing, she's smiling now which makes the sleepless nights a bit more bearable.
I was actually so interested to compare giving birth to my many injuries! I was looking forward to comparing the pain and how I dealt with it and I can now report that birth is officially WAY gnarlier than a snapped Achilles tendon, broken bones, relocation of dislocated shoulders or getting hit by a pickup truck on my road bike!
I have such a huge new found respect for mothers and fathers!
Racing is so all consuming, I don't think anyone realises how full on it is, the training, the mental anguish, the fatigue and pain, the rollercoaster of highs and lows, it's actually pretty comparable to motherhood! For sure it's a massive life change, I'm really looking forward to getting back to some training and starting to get my strength and fitness back but I'm not rushing that part of it, I'm just enjoying having a good excuse not to train.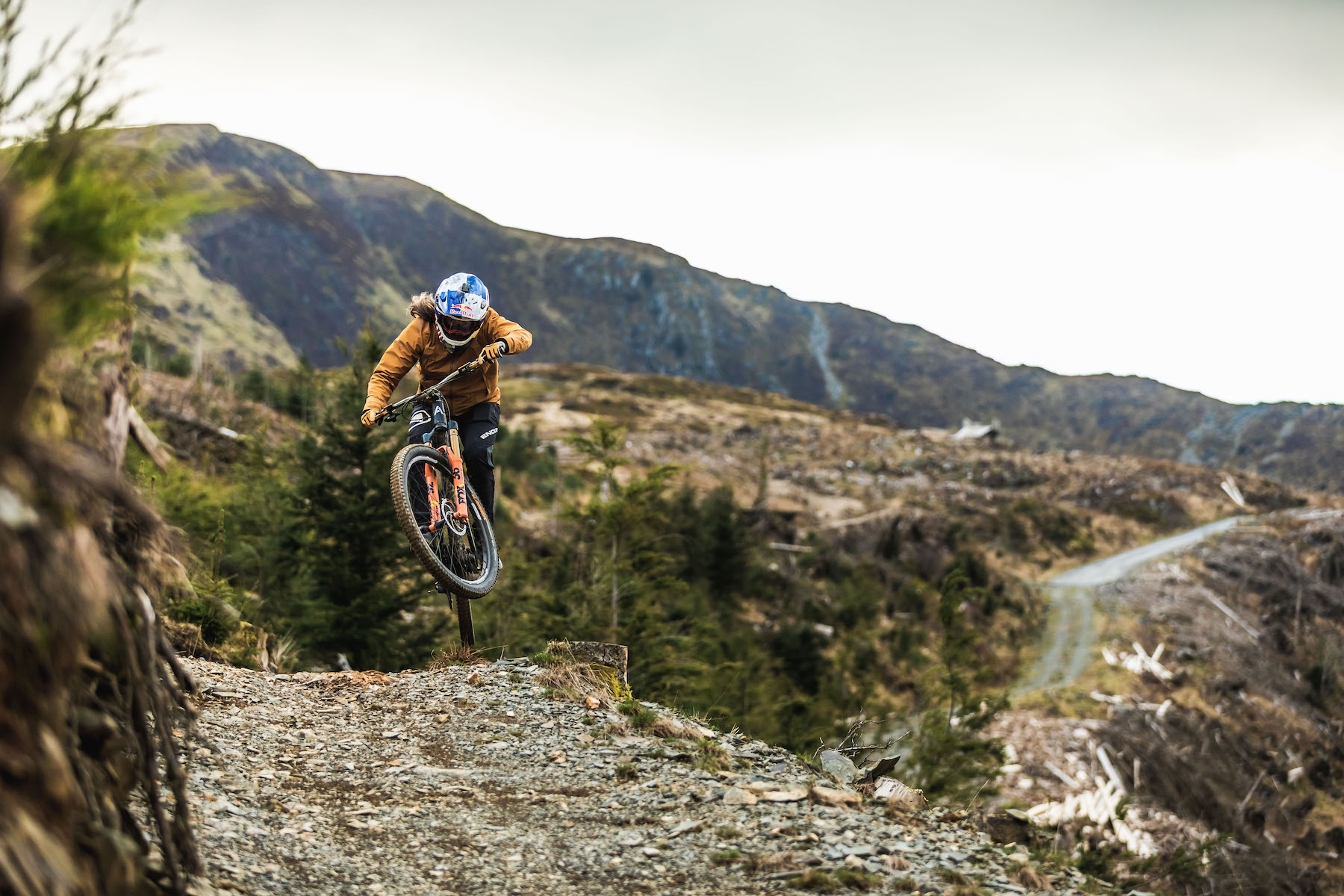 I was lucky in that I rode through practically my entire pregnancy, I felt pretty good the whole time and just had some pelvic pain which stopped me riding sometimes - riding the downhill bike was so good, It gave me such confidence compared to my sketchy Ebike! The Atherton bikes are so stable and grounded, it's part of the design, but I never imagined when I racing that that very feature of being grounded and stable would one day help me keep riding whilst pregnant – I look back on that First World Cup win on our bike at Fort William and it's a world away.
Riding while I was pregnant I calculated my own risks and stayed on super-easy stuff and didn't push myself, I rode well within my comfort zone. I think that's important because what I felt comfortable riding with my skill level would be different to the next woman, so it was all about doing my own thing and setting my own limits, I've talked to a lot of really good riders who've tried our bike, all of them have very similar things to say about the sense of security it gives you. But I'm not going to lie, I rode an Ebike a lot and that was a huge help keeping me pottering about till the last weeks, Athy and I both ride different brands of e-bike as part of researching how to make our own product absolutely awesome so we're always swapping over bikes and comparing notes! I obviously didn't ride full on the whole time, just chilled around the fire roads in the bike park but it meant I was still able to ride even near to the end.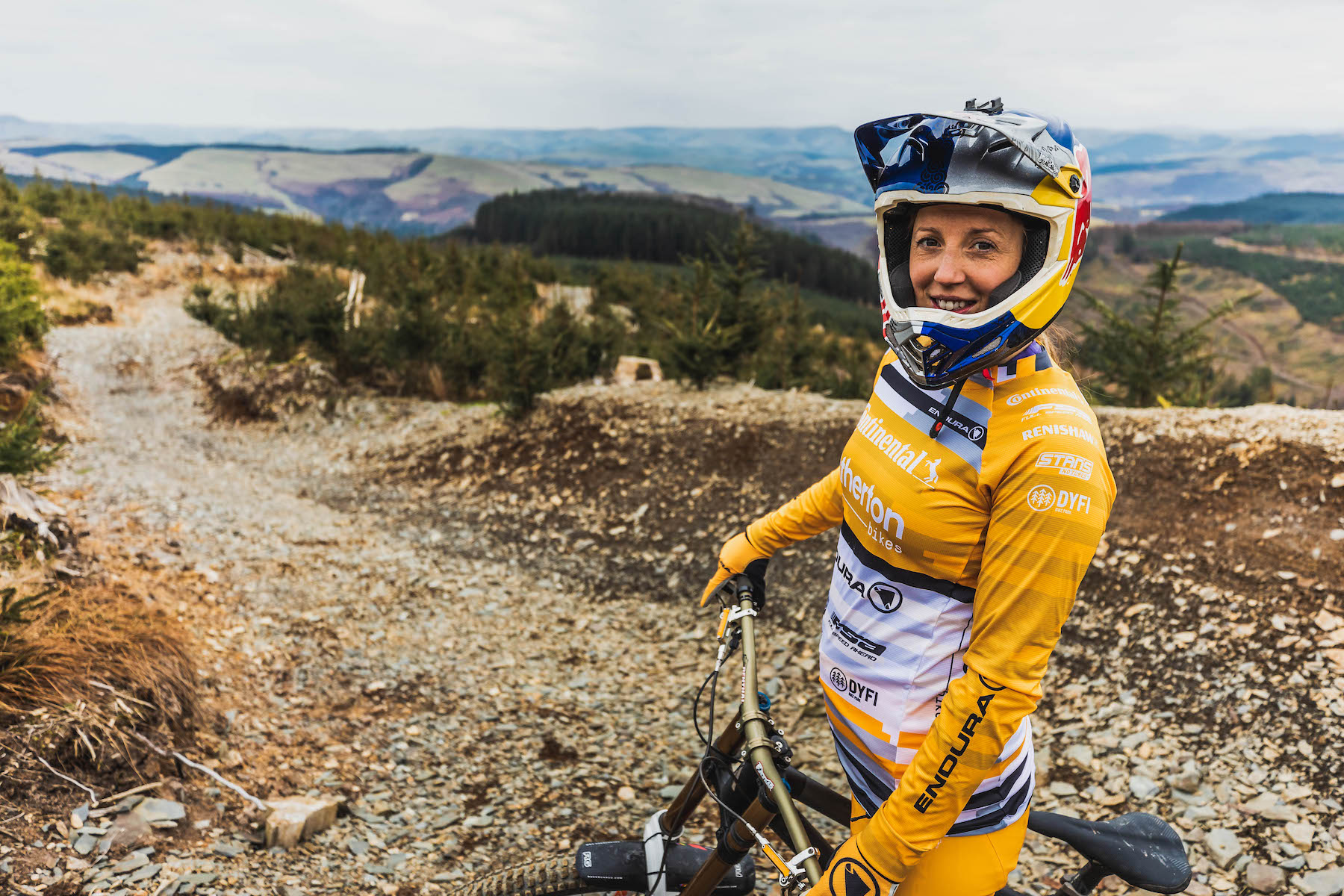 I remember back to the weekend after we found out we were pregnant... Olly and I rode the bike park and I remember hitting the big last hip jump and thinking "this is the last time I'll hit this for a while". I really missed the big jumps, in fact that's what I missed the most, it's where the consequences are much higher if you crash, but also hitting big jumps is so much fun, I really missed that!
Anyone who follows me on Instagram will have seen me riding again but don't want to paint a pretty picture of getting back on the bike so quickly after having a baby, I'm only doing small rides or two laps of the park, I'm taking it really easy and focussing on pelvic floor strength which is the main thing for me at the moment, but chilled laps on the bike for me is in my blood, it's second nature and the most relaxed my body and brain ever feel, so it's got to be good. I've been riding my downhill bike and 150 trail bike so far, I've done a few Dyfi Bike Park uplifts and some easy pedalling, it's great but I do miss the baby!
Actually, the first ride I went on after Arna was born was because I was feeling down and tearful so Olly and my mum made me go for a little pedal and it helped a lot! The stimulus for getting back on the bike was definitely mental health related, the physical side wasn't part of that decision at all.
Both my body and my life are a little bit different at the moment but once I was on my bike with the wind in my face I felt like myself again. I took it steady and I'm lucky, I have Dan's trails right on my doorstep and my bike is so good, it's the opposite of sketchy, the way the DW6 and frame work together is just awesome, really confidence-inspiring but at the same time it's fast and you do need to pilot it, it felt like I was reconnecting with "Rachel the rider" which is a huge part of my life.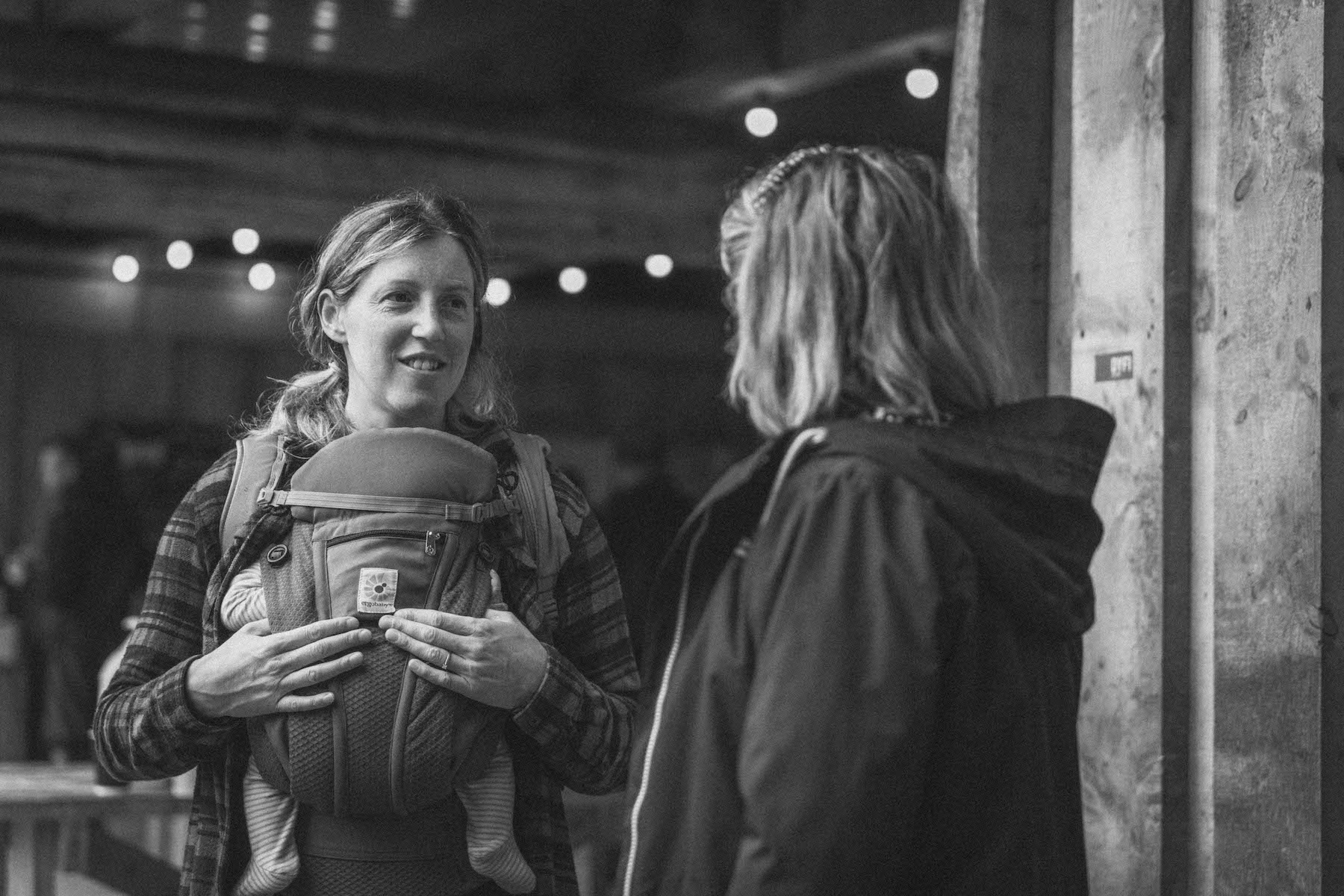 When I'm racing I train twice a day, all year round, and now I haven't trained properly for over a year! It's Ok though, it's a good challenge and it's quite similar to rehabbing from injury, so I'm well used to that! I'm used to being so far away from the end goal that it seems impossible sometimes, but you have to set small goals, every day I question "What can I do today?" it helps me to do things that day that will help towards the overall goal, sometimes it's as simple as sleeping, or eating good food, or sometimes it's training, I've set up a gym in town for me and Olly, the Dyfi Bike Park and Athy Bikes Crews to use so I'll have some training buddies but I'm so far away from full strength it's not even funny!

- Rach