Rachel takes Atherton Bikes to
its first World Cup win
Nirvana or nemesis. This track has been a fickle master over the years, Gee and Rach have both won here in the past but todays win on the new Atherton Bike is one for the history books.
Friday was dominated by torrential rain. With no break in the downpour and visibility varying between poor and very poor, the riders set about surviving their practice runs!
Rach tackles the upper half of the brutal Fort William course in horrendous conditions.
Saturday dawned fine and dry. The track was super rough and the wind at the top caused problems for a lot of riders. First up was Mille who said; "It was Ok, I nearly crashed and hurt my thigh on my bike but I held on into second place so it was ok". Rachel was next to start, placing third. 
Gee had an off in his first practice run. Nursing a bruised wrist and knee he held back , completing one more practice run. As a protected rider he was able to concentrate on getting down smoothly in his qualifications run, a good strategy which was enough for an eventual 13th. Charlie had a close call at the top of the course when the wind almost blew him off track in the open section but he saved it to finish 28th.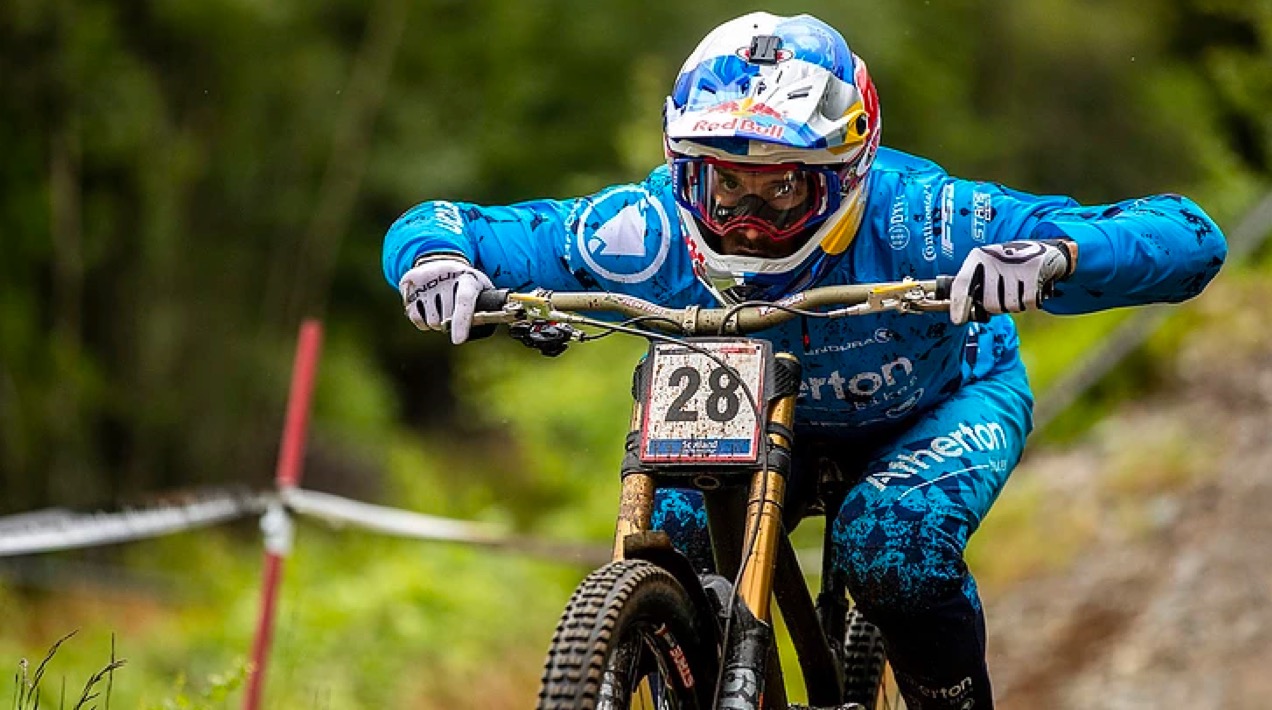 Saturday's weather respite was short-lived. Today's race was one of the toughest rides imaginable with the course lashed by torrential rain and high winds. 
The track was full of holes but the team were in high spirits finding lots of grip in the soaking conditions. Mille was first up for Junior Women, a mistake in the top section unsettled her but even so she placed 3rd. Mille said "At the top I couldn't find my flow, but in the bottom section it got better, huge congratulations to Anna!" 
Then the Women's Elite were on track. Rachel had qualified in 3rd place. When she came on track Veronica Widmann was in the hot seat and  Marine Cabirou and Tracey Hannah were left at the top of the hill. Rachel came out of the start gate fast. She was 4.3 seconds up on Widmann by split 1 and extended that lead all the way down to cross the line in 5.15.56.
Marine Cabirou could not get into contention and it looked as if Rachel would triumph as Tracey Hannah was 2.7 seconds back by split 1. But Tracey put in a huge ride to go 1.7 seconds ahead by split 2. Tracey powered down the course but she couldn't match Rachel, falling behind in the lower sections to cross an eventual 1.6 seconds back.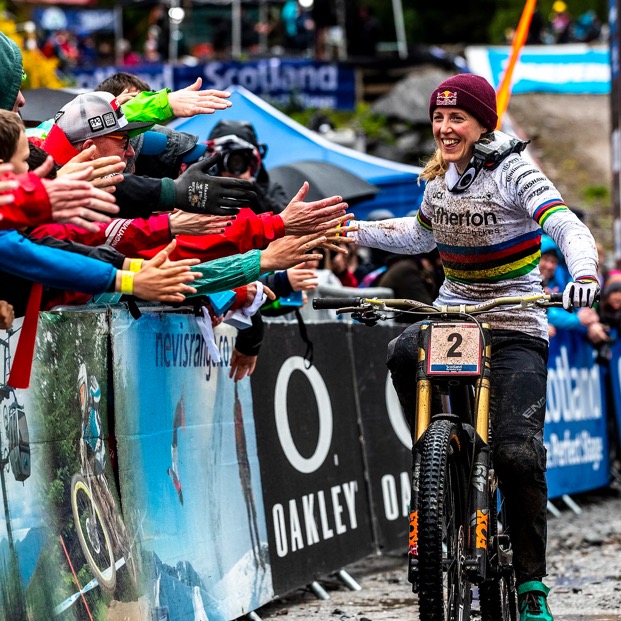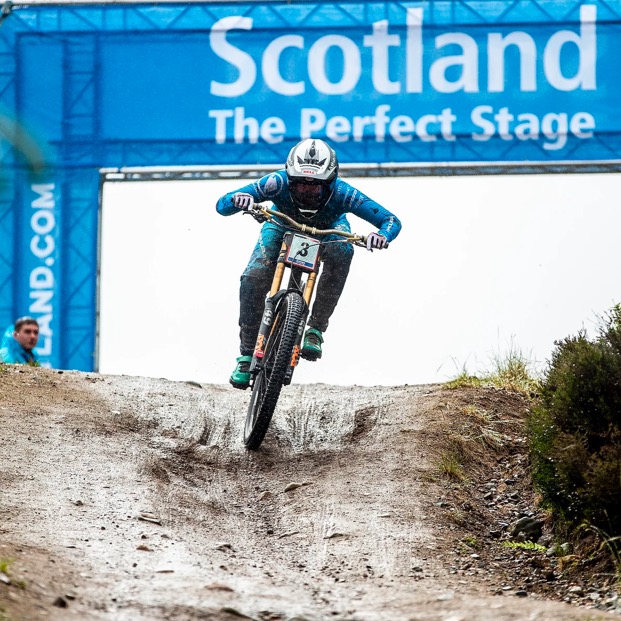 "You can't underestimate the massive team effort that goes into building a bike to World Cup winning standards in a just a matter of months - this win is for the entire Atherton Bikes team" - Rachel Atherton
In the Men's race Amaury Pierron took the win. Gee took 21stand Charlie 24th– with a blistering pace through the pinball section. Gee said " Mixed feelings on today, not the best result but happy that I could ride after yesterday's crash. Fort William can be brutal but it's always such an amazing race."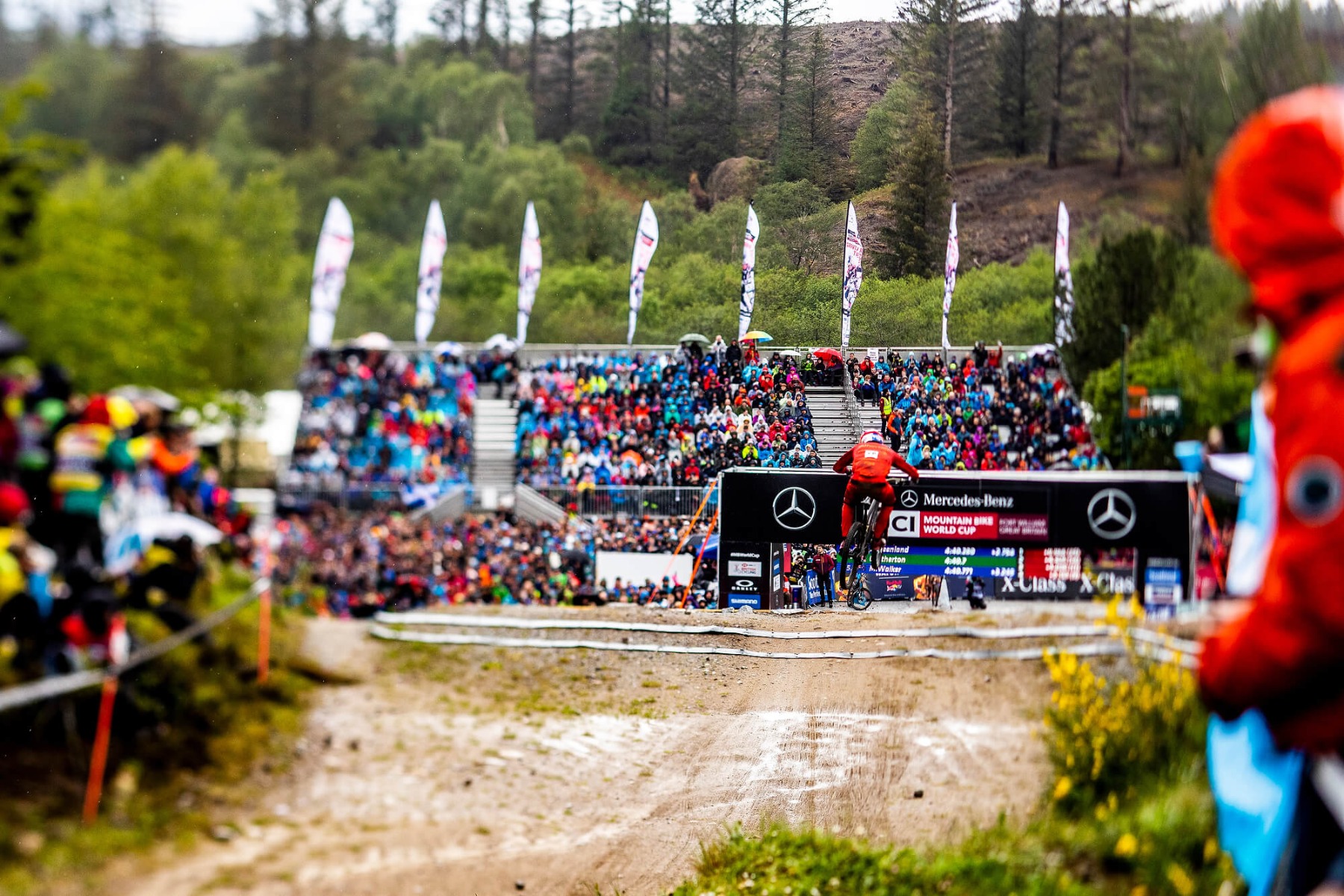 Elite Men
1. Amaury Pierron - Commencal/Vallnord - 4.28.57
2. Troy Brosnan - Canyon Factory Downhill Team - 4.32.16 + 3.58
3. Loris Vergier - Santa Cruz Syndicate - 4.32.20 +3.63
4. Finn Iles - Specialized Gravity - 4.35.78 +7.2
5. Danny Hart - Madison Saracen Factory Team - 4.36.09 +7.5
21. Gee Atherton - Atherton Bikes - 4.43.5 +
28. Charlie Hatton - Atherton Bikes - 4.43.9

Elite Women
1. Rachel Atherton - Atherton Bikes - 5.15.56
2. Tracey Hannah - Polygon - 5.17.17 +1.61
3. Nina Hoffman - 5.24.38
4. Marine Cabirou - Scott Downhill Factory - +13.37
5. Veronika Widmann - INSYNC1 - 5.31.29 +15.73

Junior Women
1. Anna Newkirk - Sram Young Guns Racing - 5.33.58
2. Valentina Holl - Sram TLD Racing - 5.37.07 +3.485
3. Mille Johnset - Atherton Bikes - 5.43.17 +9.59

All Photos: Sven Martin