Ridgeline IV - The Dolomites
Gee switches steed for the latest in the series of spectacular big mountain edits.
Over the last three years Gee's Ridgeline series has served up awesome footage where bike and rider are tested to the absolute limit against some of the world's most scenic backdrops.
This fourth film in the series marks an evolution in several ways; the team travelled outside of Mid Wales for the first time and emphasis shifted from an ambitious DH build to a natural setting where Gee "didn't move a rock".
One of the big things for us when we very first talked about our bike brand was that our bikes would be super-rugged. We get pissed off when we see the constant warranty claims from some of the brands up at the bike park.  Trips like this where we are miles from anywhere  - taking the bike apart every five minutes to carry it up on a rope, bashing it against the rockface any number of times with no capacity to carry spares, that's a real commitment! I can honestly say that the capability and durability of both frame and components was one of the few areas that I didn't waste time worrying about!"
There were so many different riding situations, different rock surfaces to deal with and I felt great throughout, in fact the crew were slowing me down from getting too comfortable! I remember one section, shown near the middle of the edit, where I'm sprinting along this narrow track with my handlebars just inches off the rockface and a huge drop to my left but I was just having fun.
Usually when I'm filming there will be some kind of flat area where I can warm up, have a little bounce and get settled on the bike but here I'd build the bike back up on a tiny ledge and that was it – nowhere to go apart from dropping in – it was vital that I was instantly comfortable and in tune with the bike.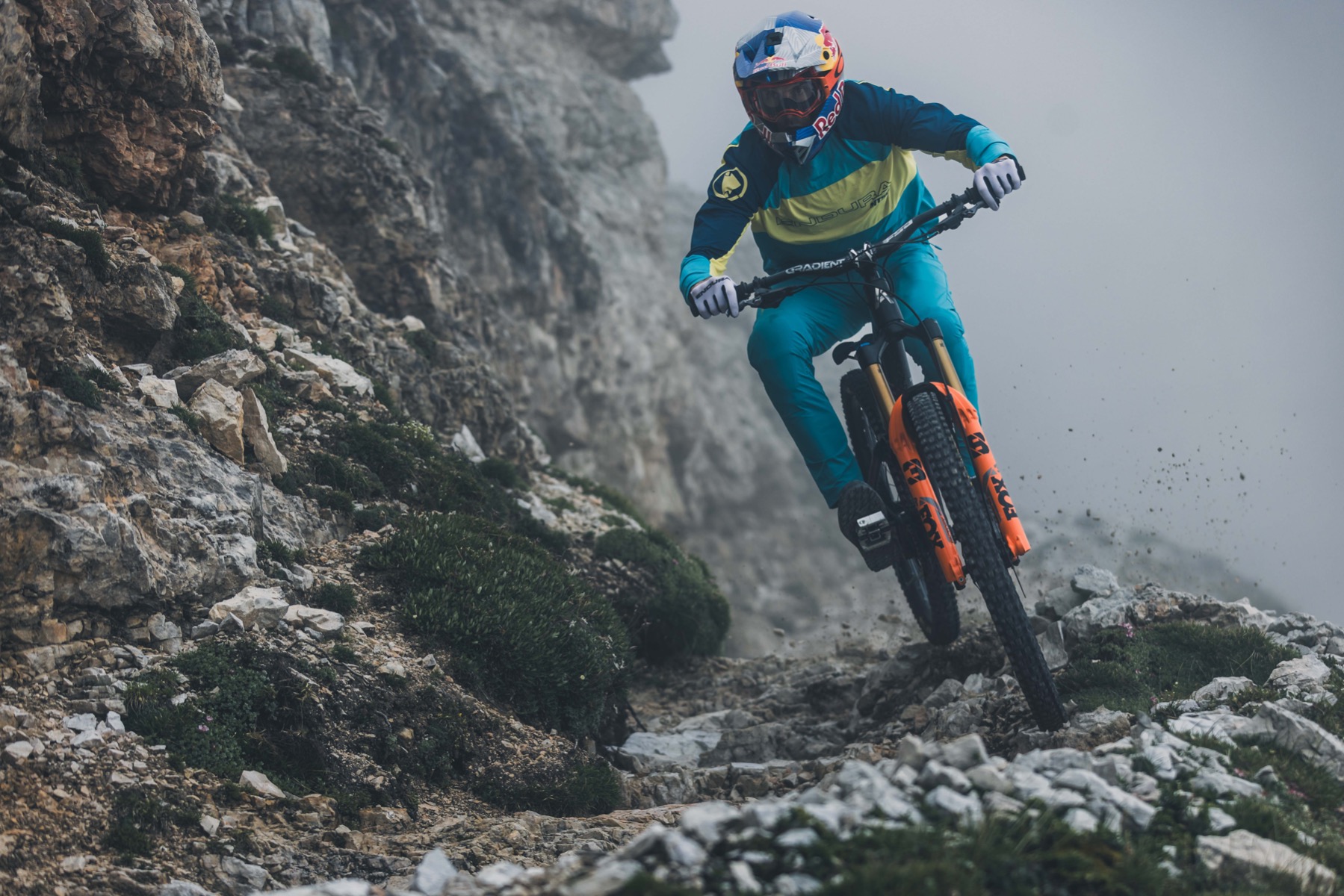 Projects like these are all about trust, in my bike, my instincts and in my team. There's a sequence at the end of the film where I ride down a ridge at sunset – it's absolutely stunning, but it was also ridiculously steep and exposed  - I was picking my way down it!. Our mountain specialist, Brodie Hood, devised a harness system that meant that I could practise controlling my speed while he let out the tension until I got comfortable with the gradient. The section of the film where I'm riding the slowest, was actually the most demanding of all… 
 Filmed in association with Atherton Bikes, Red Bull, FSA and Prologo.