Talking Tech - Dan Atherton
Historically we'd usually go to bike shows as part of our role to support sponsors and to be honest, the more usual way we do that is through riding or racing or filming – fun stuff, things we enjoy! To be at a bike show with no real aim or direction, just standing around chatting…it's not what comes naturally. To me especially!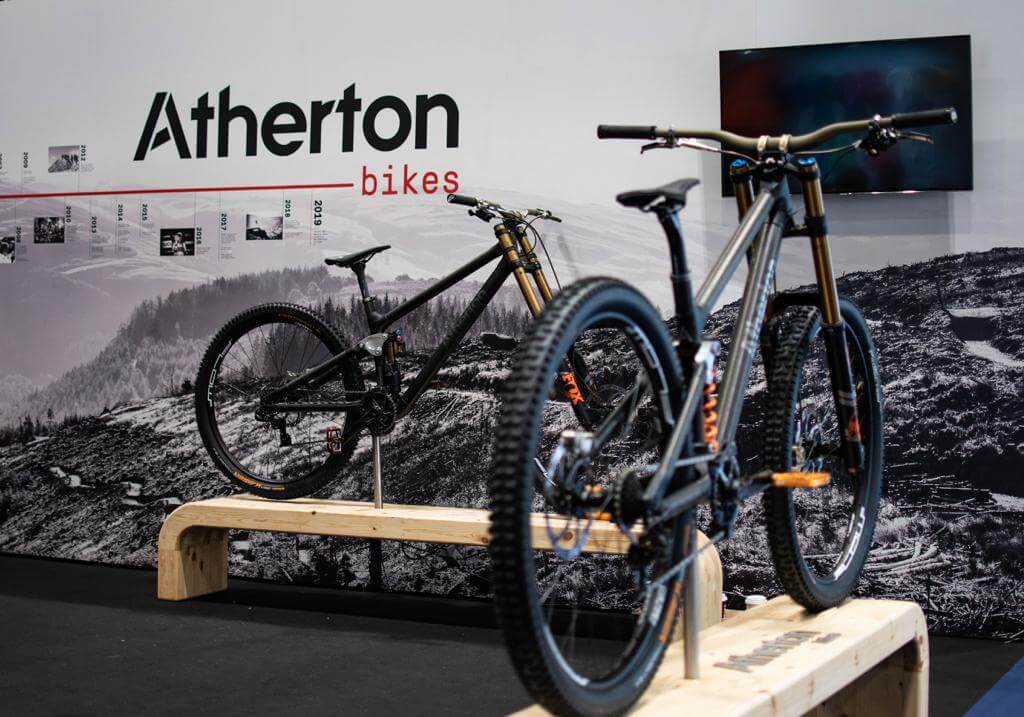 So it was refreshing to go into a bike show with such a strong reason to be there, a genuine story to tell… but it also meant that we couldn't just rock up like we are used to doing, we had a stand to build. The preparation reminded me of when we first started racing, we knew where we had to be and what we had to do but everything else was improvised!
We'd never created a show-stand before but we had such a strong sense of what we wanted to say and the story we wanted to tell that it gave us all the inspiration that we needed. I'm making it sound way more chilled than it was, we were hectic in the Dyfi getting this together!
Ultimately we wanted to tell our story and to get people to engage with the bike, the whole team being there on the stand was very much part of that story – so me, Gee and Rach, Brownie and Gill - the Athy Racing crew, Piers Linney, who's the business brain and chairman of the new company , Rob Gow the head designer, Ed , Ben Farmer and Ben Arnold repping the engineering side. It was the first time that the bikes had been out in public so we were all a bit nervous.
We wanted the stand to be as interactive as we could – all those years at bike shows must have taught us something! So we had a dummy AM machine from Renishaw there, we had lugs on a plate as they come out of the machine, we had workbenches and Rach's brand new trail bike frame curing in a jig and lugs and carbon tube to pick up and play with so that people could see for themselves the simplicity and the strength of the double lap shear joints. And we had Athy Bikes crew ready to tell that story with everybody who looked in our direction! We were rammed the entire time!
For me the interesting thing was the interest in the technology, the enthusiasm that everyone had and the genuine will to understand more – so instead of feeling like we were saying the same thing 100 times over, everyone had a slightly different angle, new questions – that's what kept it exciting for me – that and the luxury flapjack stand! I'm not sure I've ever talked so much and probably won't again!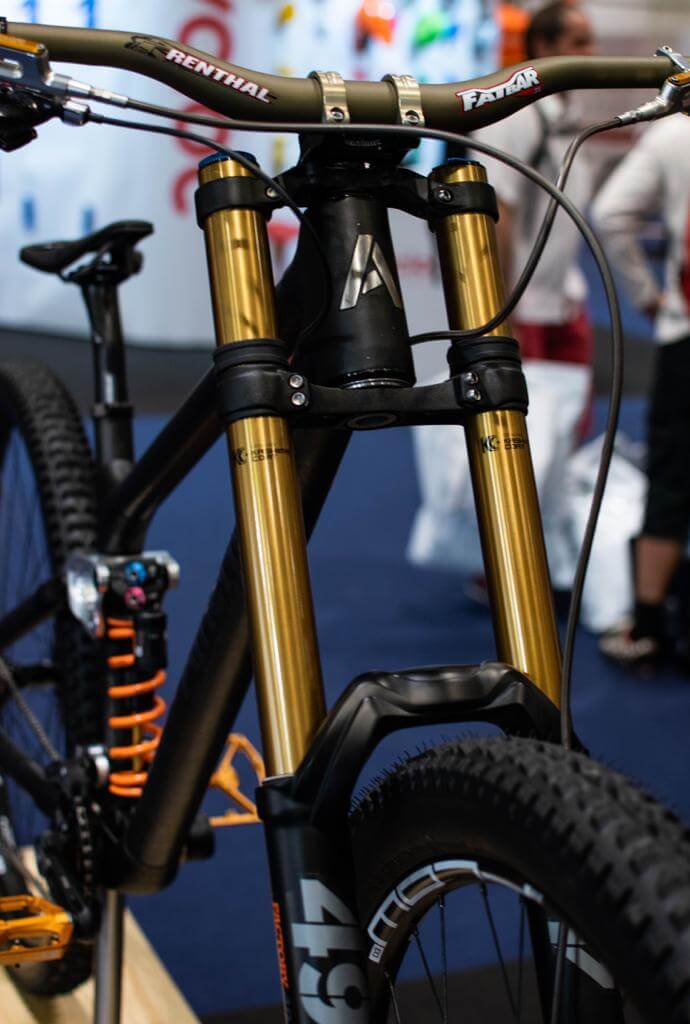 Even when we were setting up there was huge support from the rest of the industry, everyone seemed genuinely stoked that we were there, like we were standing on their side of the fence for the first time instead of separating ourselves out on the racing side. It's one thing to build a bike and race it but it's another thing again to bring that bike to market, to connect with people and make sales.

I'd kind of thought that the bike would just be on the stand the whole time for people to look at, but people wanted to take it off, to feel the weight, to stand over and get up really close. It was clear to me how knowledgeable people are getting about the products they might consider buying – most people stayed to chat for at least 10 minutes, and a lot of them came back again!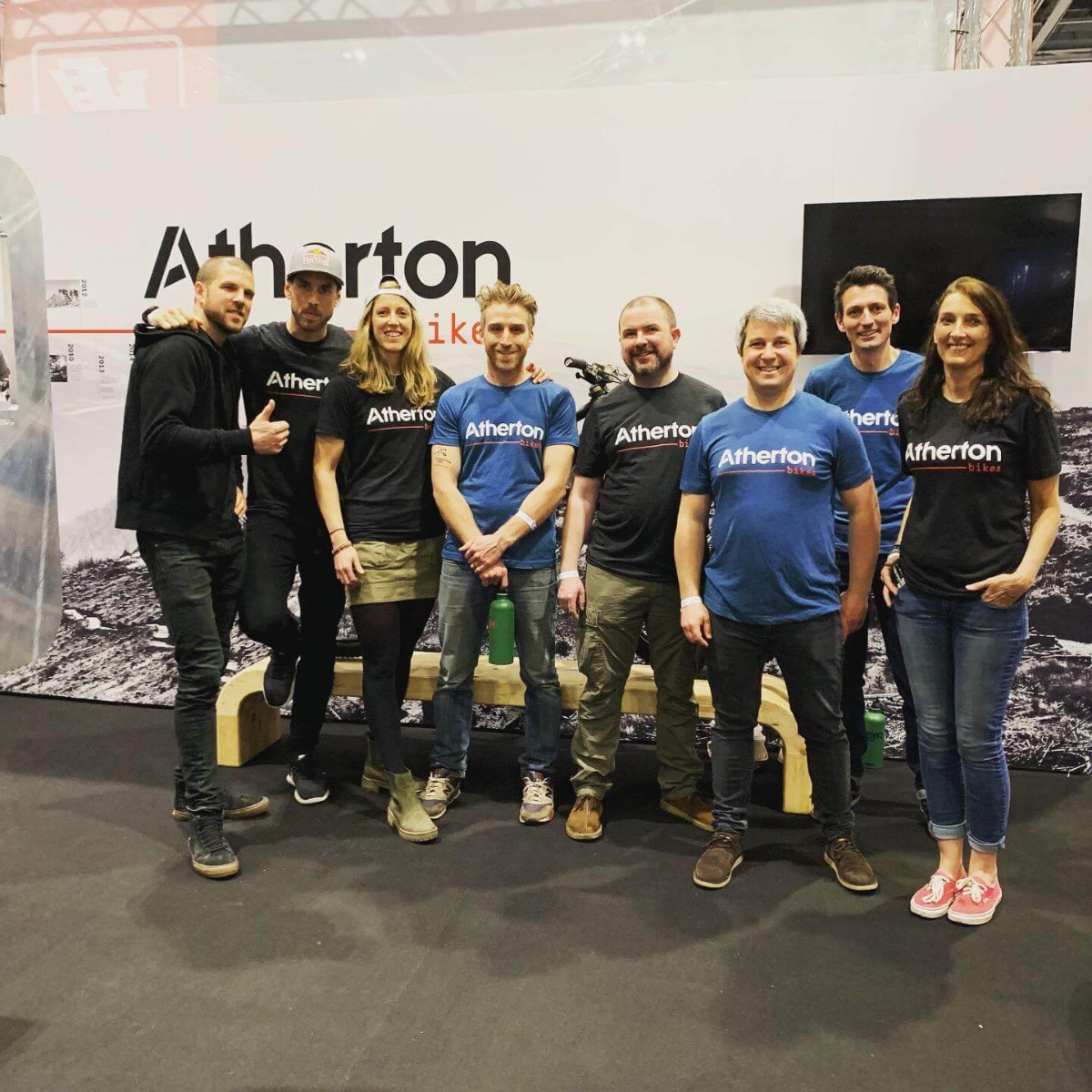 At the last minute I decided to take the BMX and again I was blown away by the level of interest – I'd assumed that the days of hi-end, hi-quality BMX were long gone. I built this one out of a need, we're always moving from downhill bike to BMX and so I built my ideal bike – 22" wheels because I'm pretty tall, titanium tubing to keep it light and disc brakes. It wasn't built to sell it was very much something I wanted to ride and people responded really well to that. It's made me even more determined that the same will be true of every Atherton Bike.
- Dan Atherton