The Bikes That Shaped Us: Dan Atherton – Commencal Meta 4 and Absolut Ti
Dan's love for nimble, playful bikes is well known. From BMX, through dirt jumps, hardtails and short travel Dan is master of them all with a deep understanding of the optimum ride for the conditions. He talks us through his passion for the Commencal Absolut Ti and its long-standing role in his riding progression. But the story of Dan's relationship with the Absolut Ti wouldn't be complete without a nod to the short travel Meta 4, the bike that took him to the World Cup top step on that historic weekend in Andorra.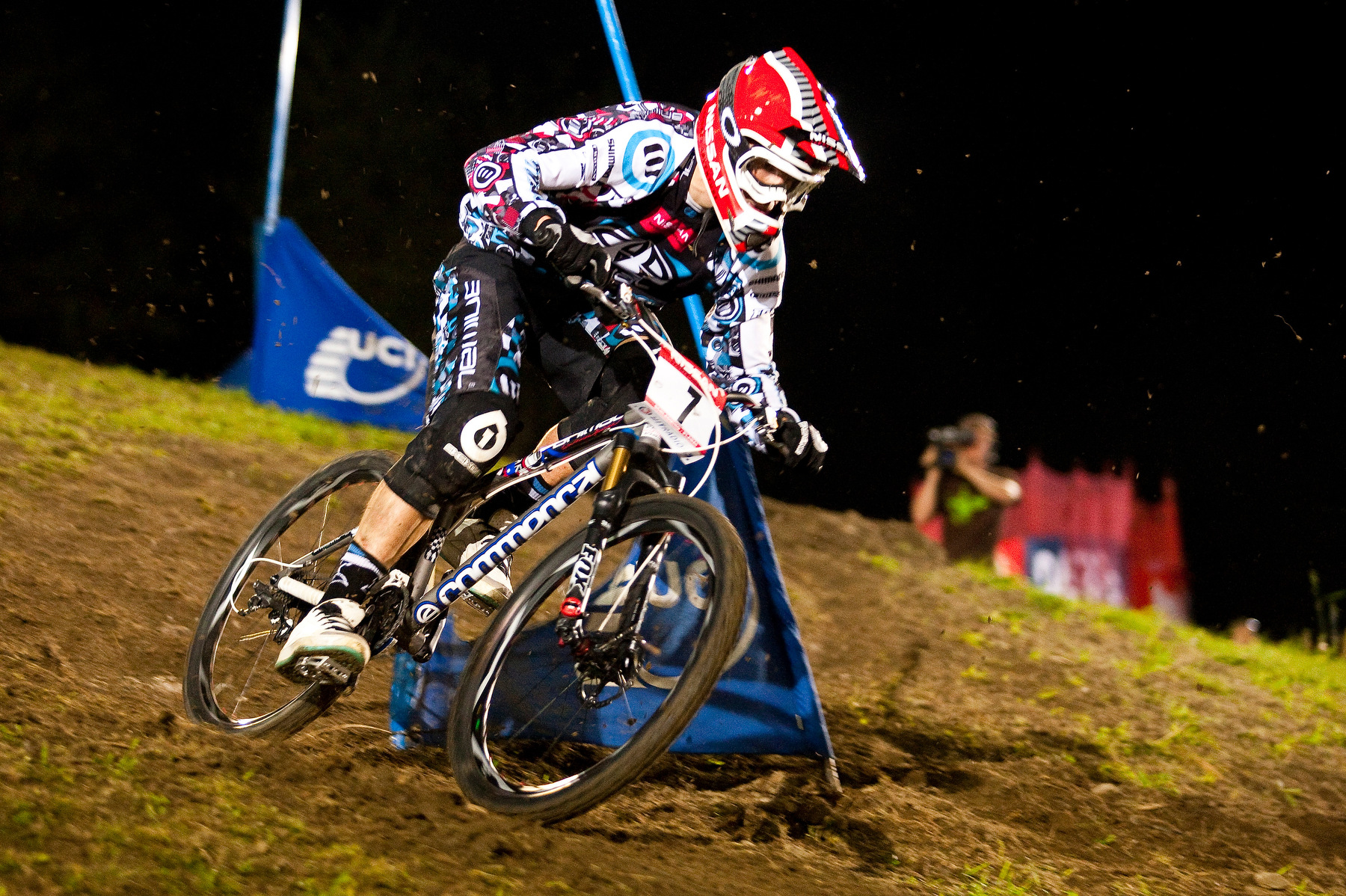 I absolutely lived on the Absolut Ti, a hardtail. Gate practice, dirt jumps, I rode it so much. It was raw so it looked sick too. Clay Porter still has one and he keeps it mint. I don't know what happened to mine. I had it for a long time – in fact I had a bit of a stash of them, even when we changed sponsors it was my go to bike for the kind of riding that you do at home or on the local dirt jumps just for fun, the Ti frame was just nicer than anything else.
When I first got the bike we were living at Llangynog near where Revs is now, I had a gates set up in the back garden and it was the first time I'd built anything substantial at home. It was so cool, we'd just roll right out of the door and ride. I'd built a mix between a pump track and dirt jumps and we had a lot of fun there, we rode a lot of dirt jumps at Llanfyllin too and the Ti frame was always my first choice – even when we moved to Cefn Uchaf and I built the yard there, it was always the Ti frame…
In terms of racing, 2008 was our second year of riding for Animal Commencal and I was riding DH and 4X, probably focusing a bit more on 4X, it felt natural to me coming from BMX.
Racing 4X was all about the gates, so making the bike more supple was actually counter-intuitive. The Ti bike just suited me really well, my gates were never any good anyway! If Gravesy (Jared Graves) had ridden that bike all the power that he put down coming out of the gate would be wasted, soaked up into his frame. But I was weedy compared with most of those boys – they were massive! I'd never win out of the gate, I'd win with speed on track. Fox used to say that the way we set up our 4X bikes made it not worth having suspension, you want 100% of your power to go to the back wheel so we'd pump our forks up solid and just soak up the bumps with our body.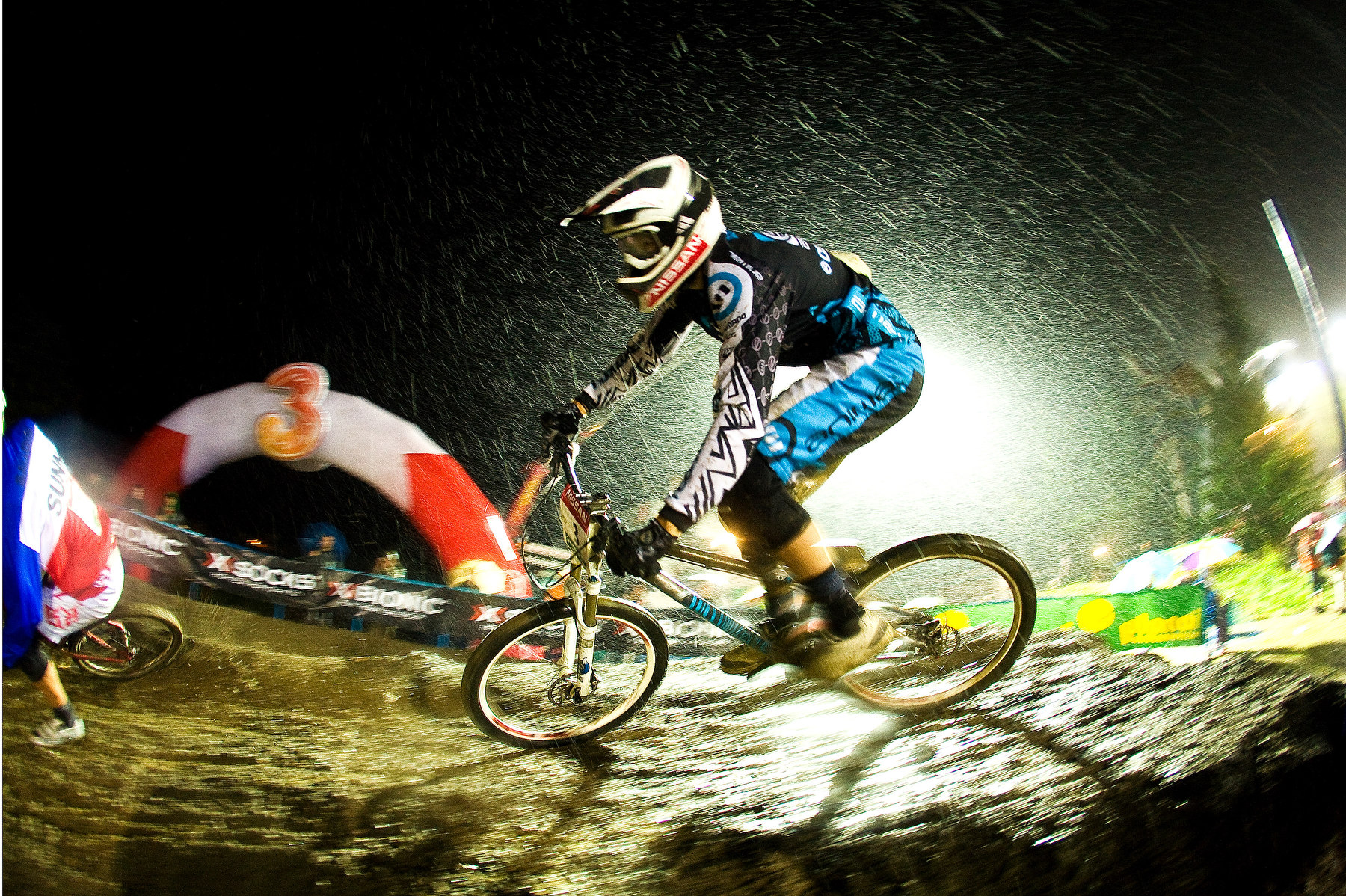 Working with a company like Commencal who were small and flexible enough to build a bike out of titanium was awesome. Max was always really motivated by racing, pretty forward–thinking and ready to go above and beyond. No-one else had a Ti bike, it was all about aluminium hardtails but Ti made the bike a bit more supple and forgiving.
I had a lot of input into the design – coming from DH I like a slacker head angle and lower bottom bracket for stability, a longer front end because I'm tall and a shorter back end to make it more nimble. It was my signature race bike and super-fast. 4X demands fast twitch muscles, great reaction time and strength – I wasn't as good as Gravesy or Lopes out of the gate but for speed on track, that was where I could make the difference.
The track at Andorra was fairly new and I remember it was the one time I chose to ride the Meta 4, which has 100mm of travel. it wasn't as specifically adapted for me but we still did work on stuff, we couldn't change a massive amount because with an alloy frame you're committed to that mould. The freedom that Additive Manufacturing gives us to make changes at Atherton Bikes is so amazing for racers.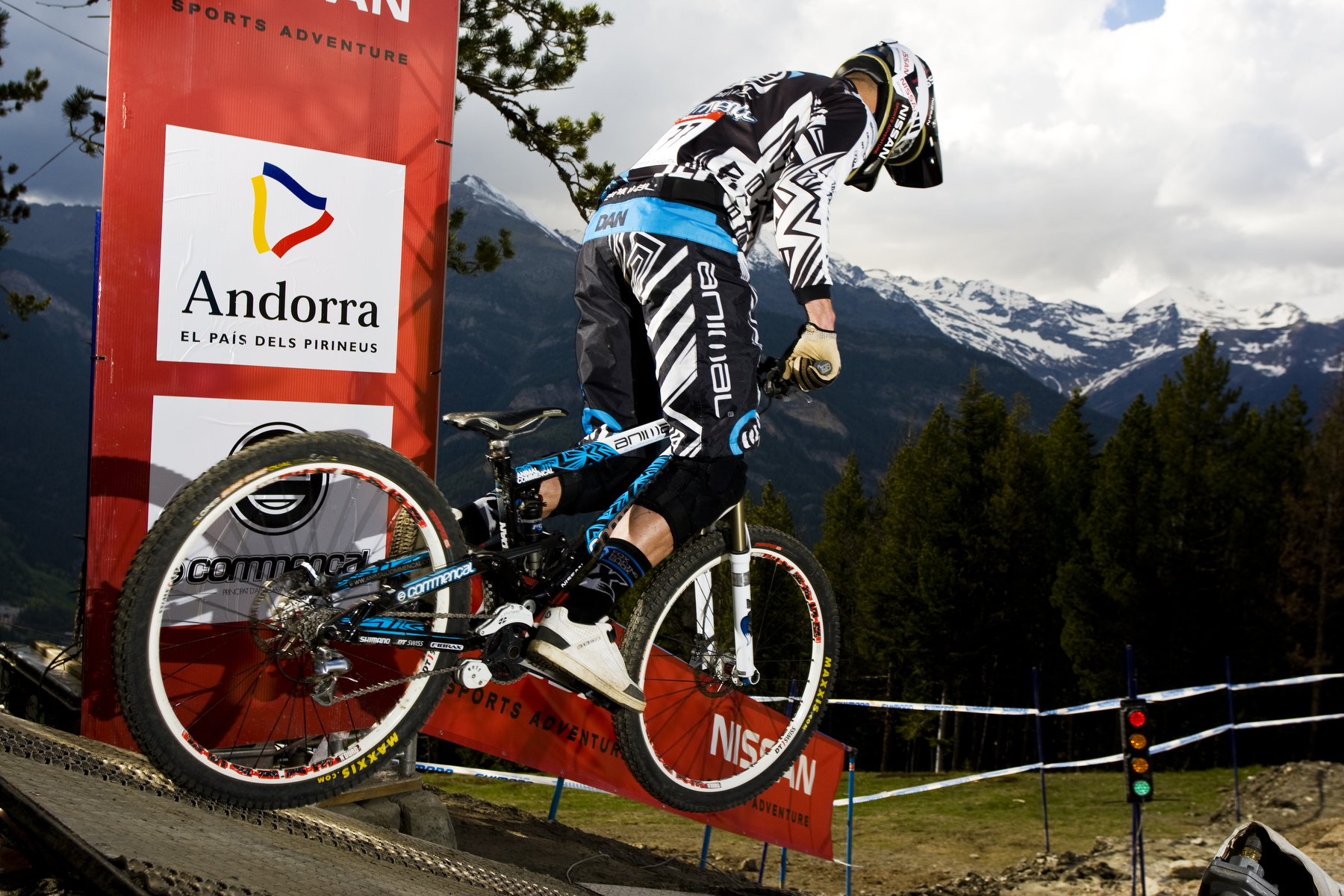 I remember that I always wanted to ride a short travel bike in 4X but they were all too heavy, too slow out of the gate. Sometimes I'd ride the Meta 4 in qualis when you were just riding against the clock, not risking getting stuck behind other riders then I'd switch to the hardtail for the finals. Andorra was the one time I took the decision to ride the short travel throughout. There was a massive jump on track which you needed to hit flat out - in the race, I think only Cedric (Garcia) and I were jumping it, everyone else went round. I can remember thinking "this is how a 4X track should be, fast enough and with jumps big enough to warrant the short travel", much more my style!
I think it's fair to say that the Ti bike is always to the fore when I'm thinking about what I want in a bike. It's that playful nature that I always refer back to when contributing to new designs for Atherton Bikes, we've recently been working on a gem of a bike that has playful at its heart, I can't wait to share it.
Dan