World Champs Gold and Silver for Athy Bikes!

It was a fairytale weekend at Fort William Downhill World Championships as our team riders Charlie Hatton (GB) and Andreas Kolb (Aus) took the Gold and Silver medals in front of a ecstatic home crowd.
The race started dry with Angel Suarez taking the early lead but half-way through proceedings the heavens opened, drenching the already super-challenging Fort William course. Visibility at the top of the course was a big issue and the entire track was water-logged; lines that riders had perfected in the dry soon turned boggy and super technical.
But it was the woods section that would prove to be make or break. In contrast to the hard-packed top section the woods are rooty, loamy, muddy, rutted and changing after every run, deep holes threw rider after rider off their lines.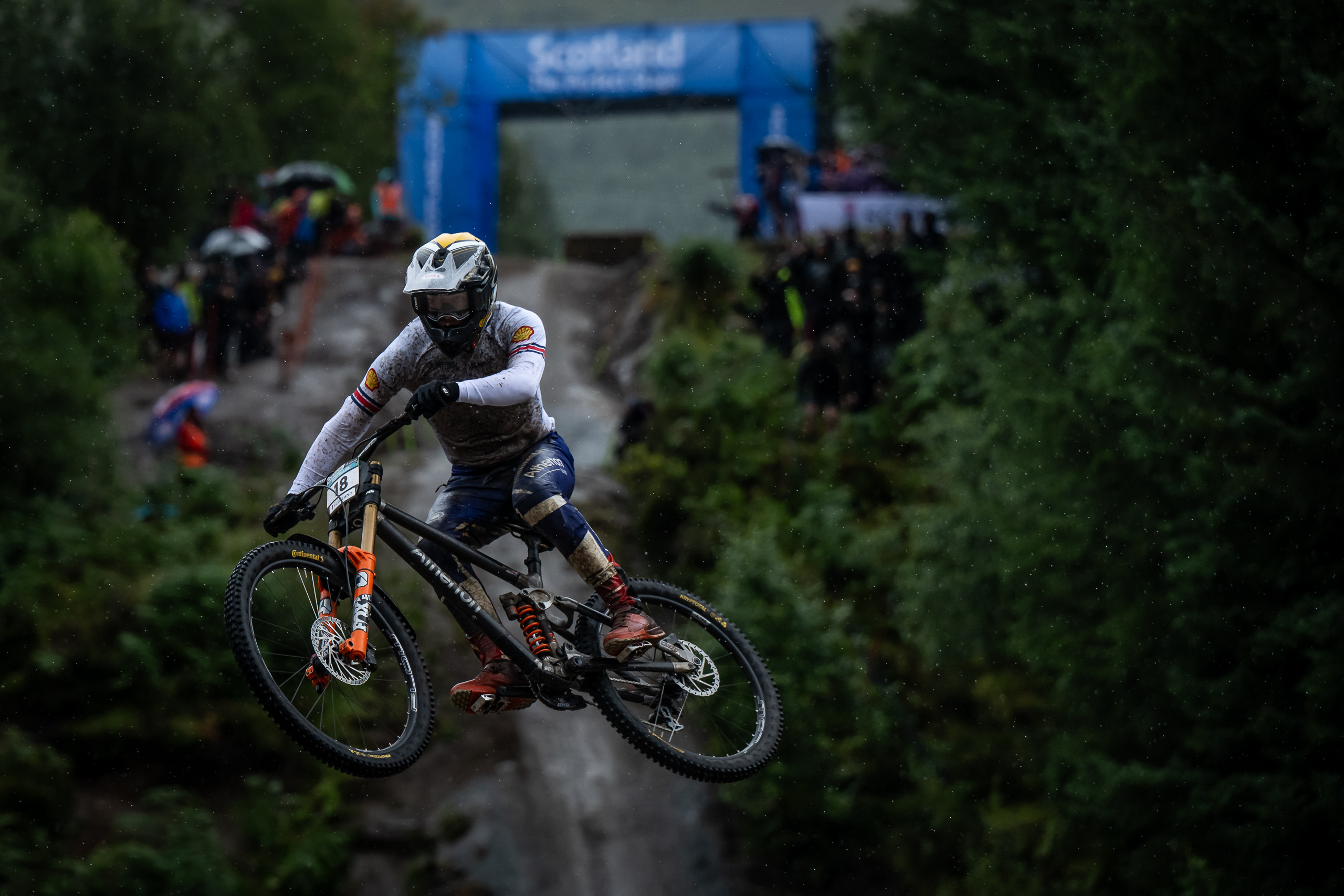 Charlie, aboard the AM.200 threw down an absolute heater. With the conditions so treacherous the performance of the bike became paramount; the AM.200's ability to be sensitive on low traction slippery areas while still ultra-capable on the high speeds and huge impacts of a World Championships course owes a lot to the DW6 suspension platform and the design team's focus on compliance means that the Atherton tracks the trail like literally nothing else. 
With the torrential rain washing out practised lines and the track deteriorating after every run, confidencebecame critical, only with 110% trust in the bike can a rider be aggressive in such conditions - as the rain came down the Atherton Bikes rider rejoiced in their advantage – both Andi and Charlie left the pits with huge smiles vowing to "just ride it like it was dry"
Charlie crossed the line 2.4 seconds ahead of the pack.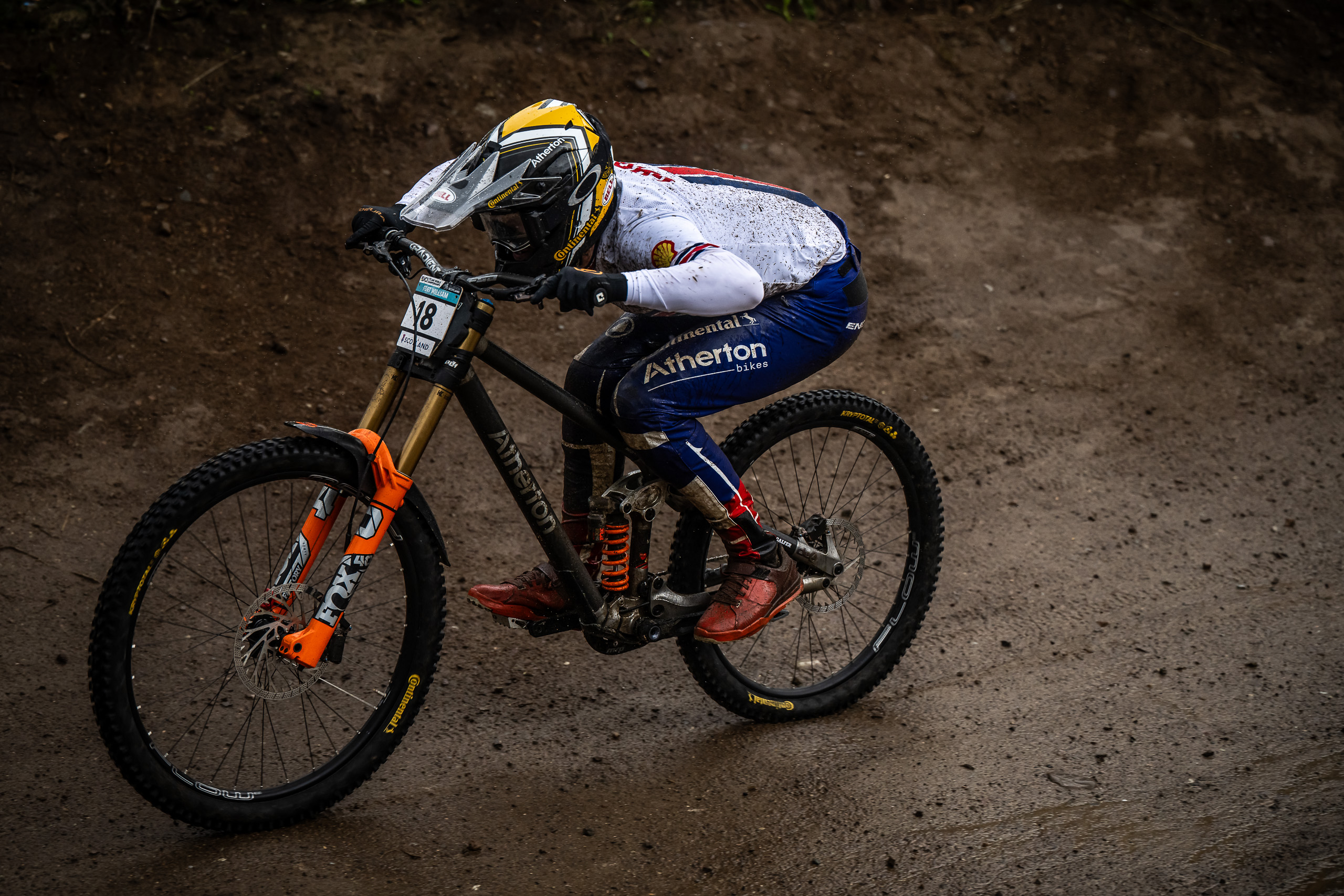 With Charlie in the hotseat Andi burst out of the start-hut and set out to closely match his team-mate but a tiny mistake in the woods cost him half a second. It was testament to how in tune Andi is with his bike that he was able to catch it early and avert a much bigger issue. He crossed the line 0.599 behind Charlie – hugely excited to see his friend and team-mate in the hotseat.
Three of the world's top riders were left on track but nobody could get in touch with the Atherton Bikes, we're bringing home the Gold and Silver medals!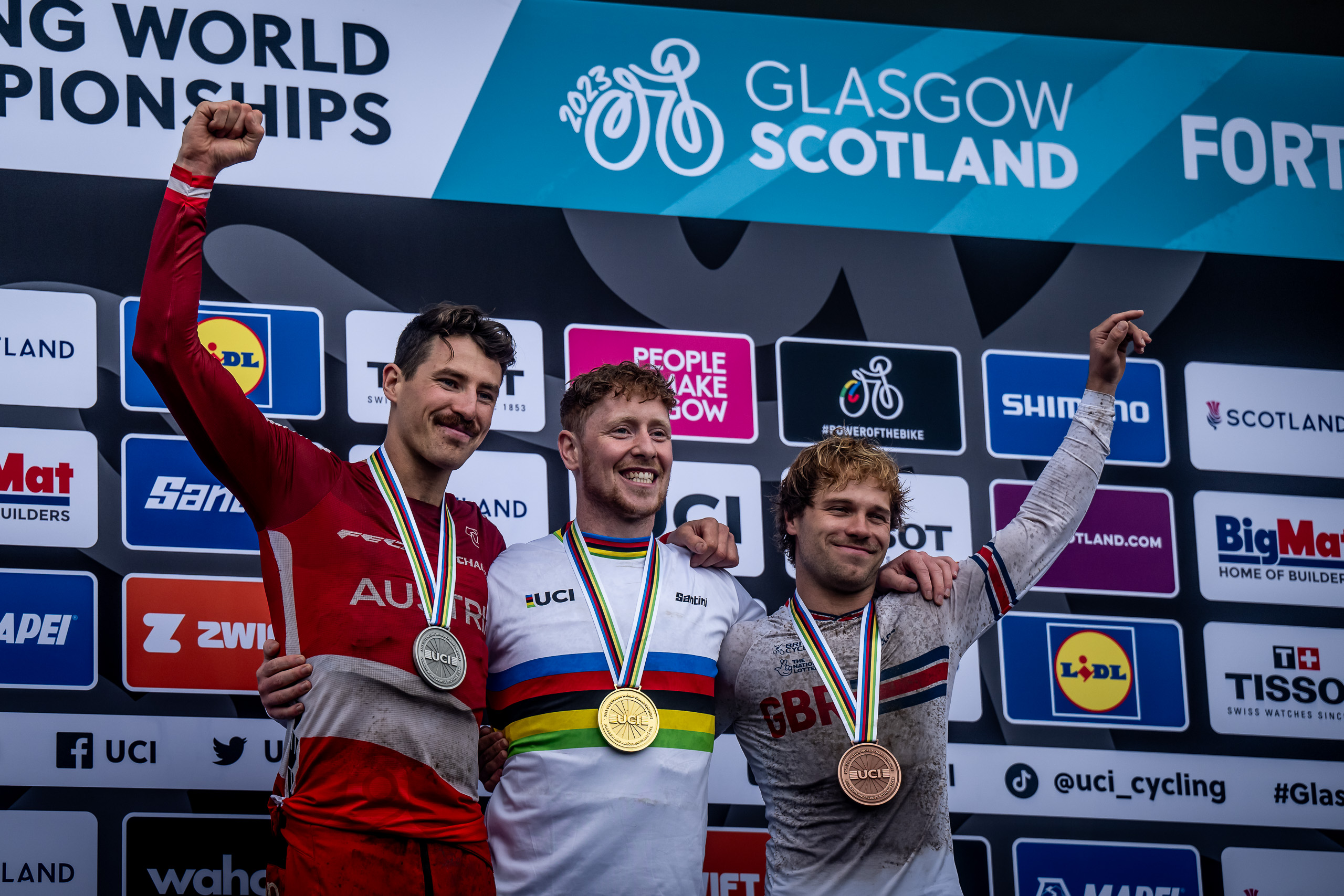 "To win the World Championships is unreal!! But to win in front of the home crowd, on a British-built bike designed by my friends on the team, with my training partner taking the Silver … it just hasn't sunk in yet, I'm lost for words" - Charlie Hatton
2023 Downhill World Championship Results
Gold                Charlie Hatton (UK)                 Atherton Bikes            4.26.74
Silver               Andreas Kolb  (Aus)                 Atherton Bikes            +0.599
Bronze            Laurie Greenland ( UK)           Santa Cruz Syndicate   +1.229
Charlie rides a standard size 7 AM.200M